Grand Bohemian Hotel Orlando, Autograph Collection
Posted by • Laura Anderson
---
In case you didn't know (ATTENTION ATTENTION), I got married! My husband and I eloped in Orlando at a gorgeous natural spring and got the privilege of staying at the beyond amazing Grand Bohemian Hotel Orlando, Autograph Collection.
Right in the center of Downtown Orlando, this hotel couldn't have been more perfect! With only a 30 minute drive to the springs, and walking distance to fantastic restaurants and bars, The Grand Bohemian Orlando was the dream setting for our wedding.
(With everything going on, the The Grand Bohemian Hotel Orlando made us feel safe and clean during our entire stay. Mask enforcements were in place and constant cleaning was enforced.)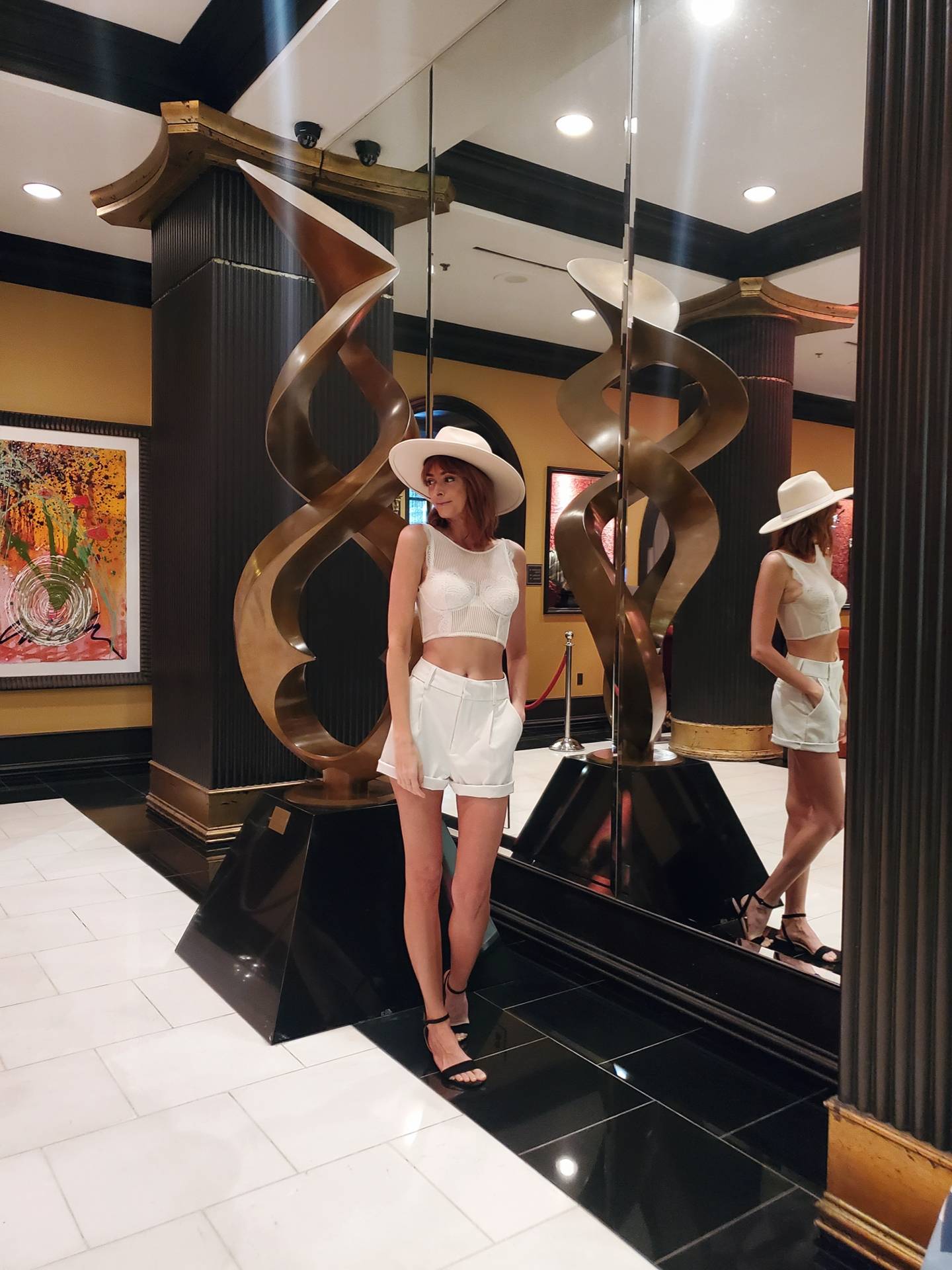 "We were welcomed with champagne, chocolate, and strawberries. We could instantly feel the love and felt right at home."
We stayed a total of 3 nights and they were nice enough to accomodate us an early check-in. We arrived on a Thursday at about 1PM and checked into our amazing 1 bedroom suite. The staff and the service were incredible and overly sweet because they knew it was our wedding. We were welcomed with champagne, chocolate, and strawberries. We could instantly feel the love and felt right at home.
Our room overlooked the Dr. Phillips performing arts center which was such an added treat! They had a show going on while we were there and it was like we had our own personal concert!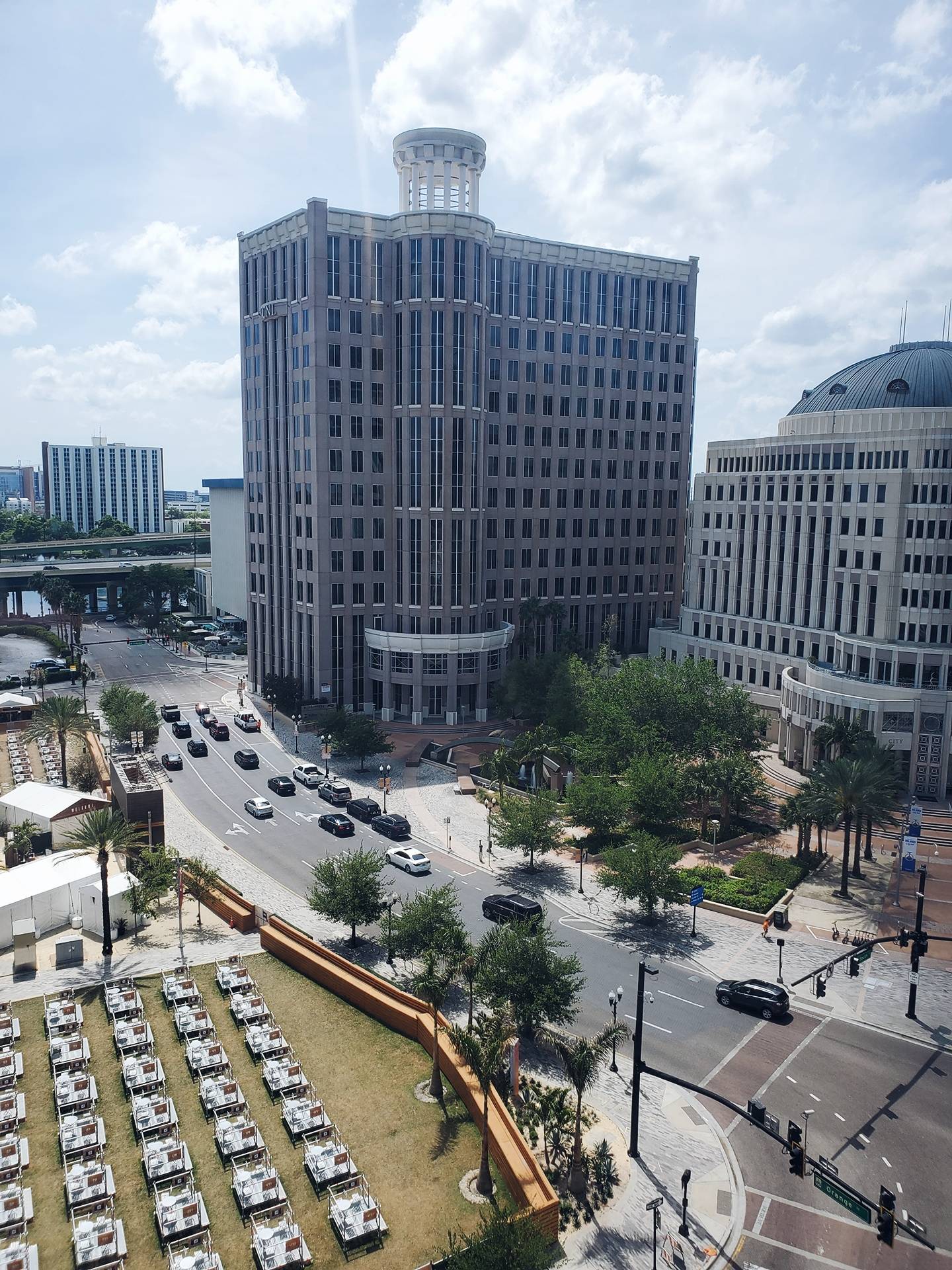 A spa a day keeps the doctor away -
We immediately popped the champagne and relaxed in our suite. I had a spa reservation and headed down for my massage at about 4PM at the Poseidon Spa.
I got a custom massage that included aromatherapy, some lymphatic drainage (which, UGH, I LOVE), a foot scrub, and medium tension pressure. It was AMAZING, you know a massage is good when you start to nod off. It was the perfect pre-wedding ritual to ease my wedding jitters. And the cherry on top, they gave me a glass of champagne and a bag full of spa goodies! (I mean really, is it even a massage if there's no champagne?)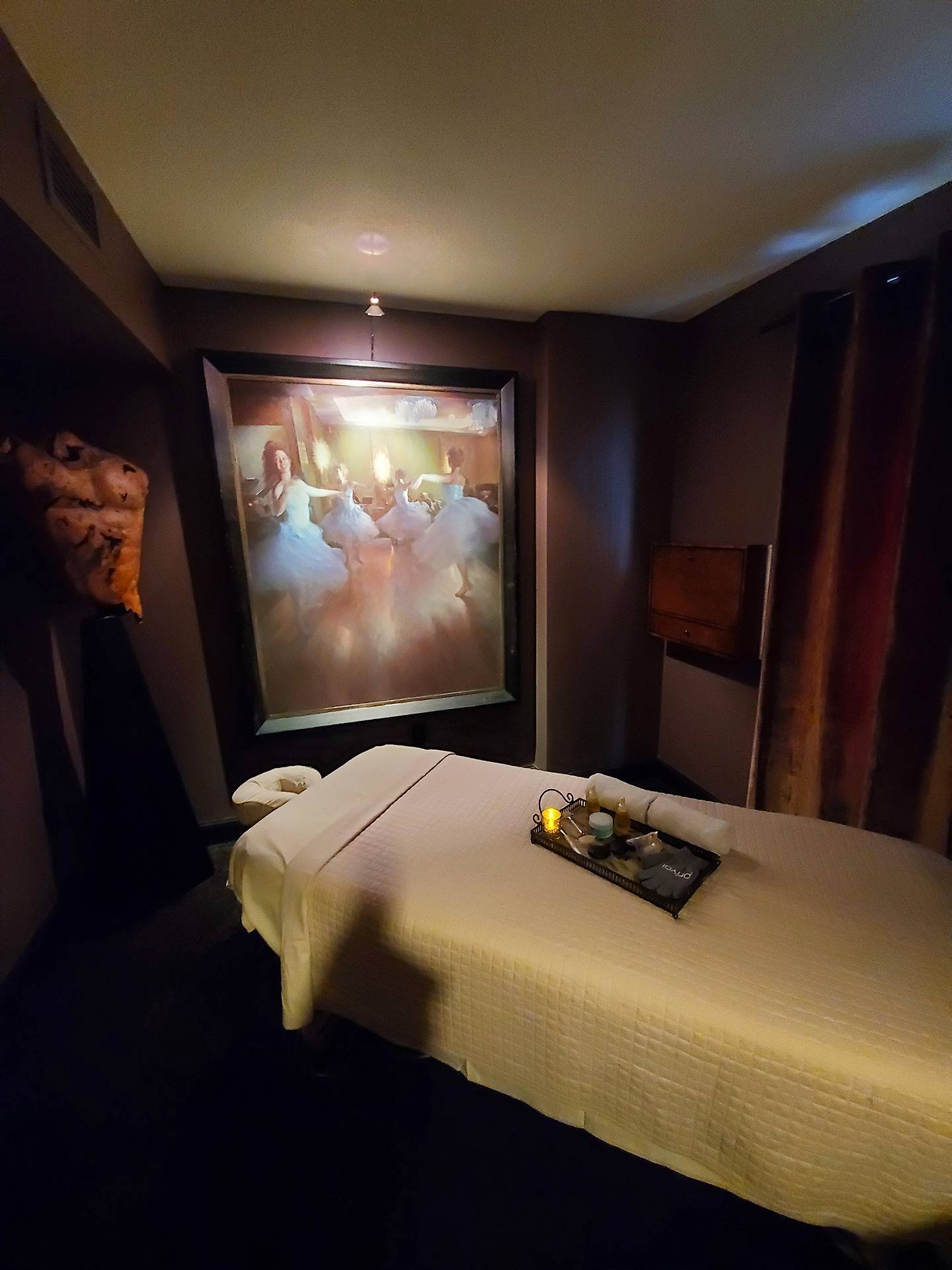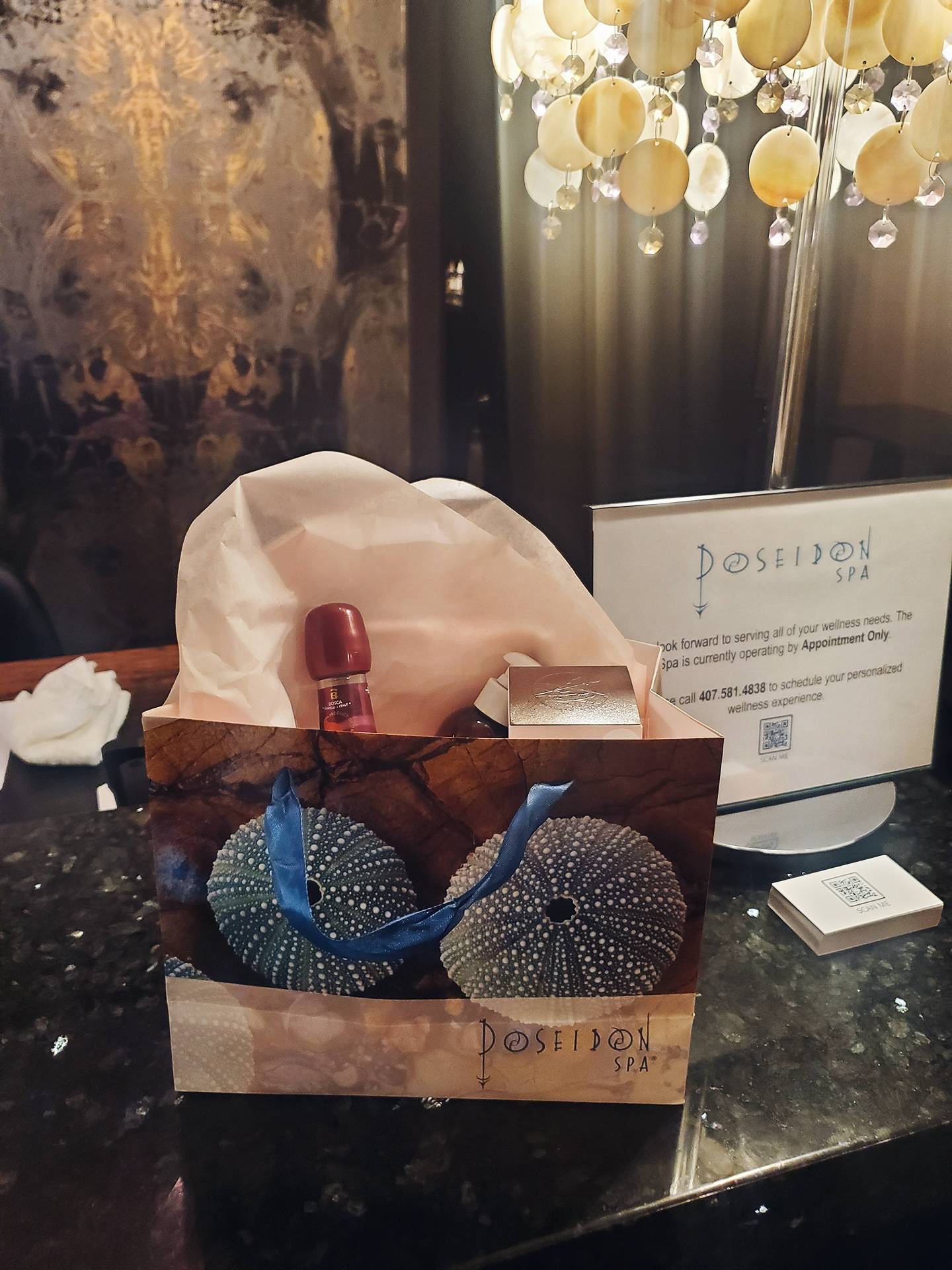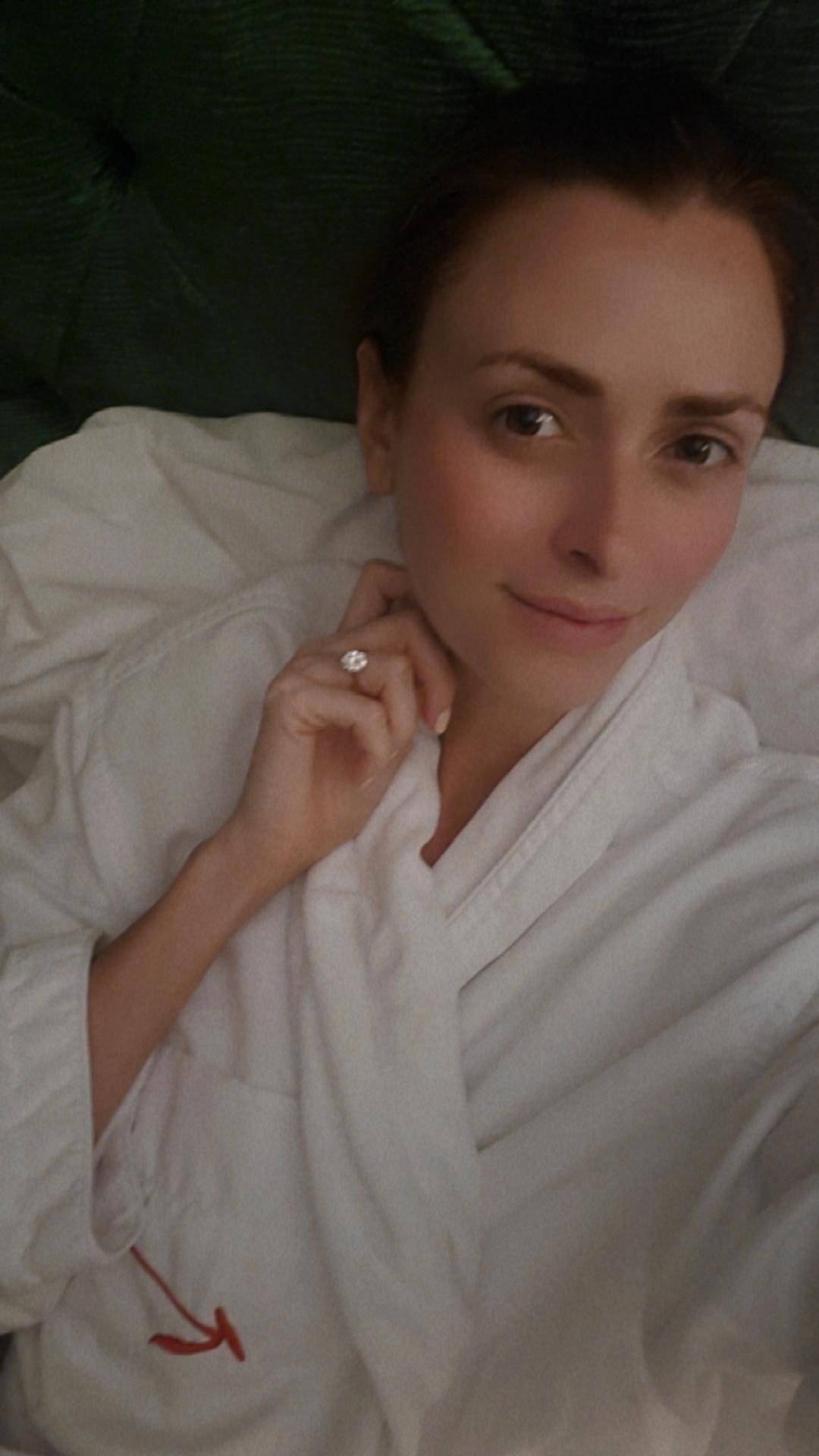 I returned to my suite all pampered and refreshed and got ready for dinner. We had reservations at the hotel restaurant The Boheme. The atmosphere was very grandiose and fun, there was live music and the service and food were incredible! I started with the lobster bisque and got the Seabass while my husband enjoyed the Mediterranean Salmon. This spot was so special we actually watched a proposal happen at the table next to us! Guess it was all the romance in the air and the ideal spot for lovers! 
I guess the Bohemé is the ideal romantic spot for lovers!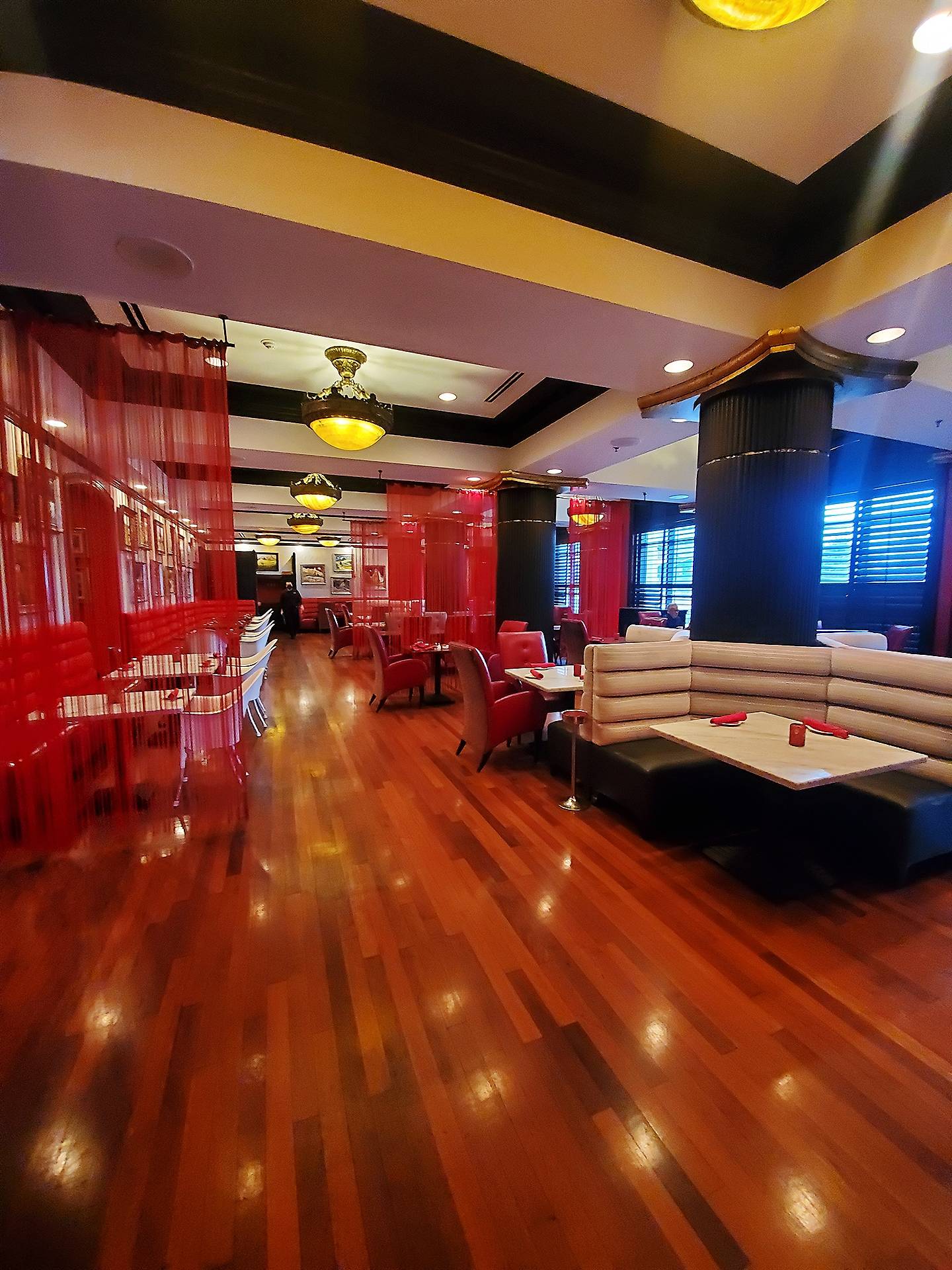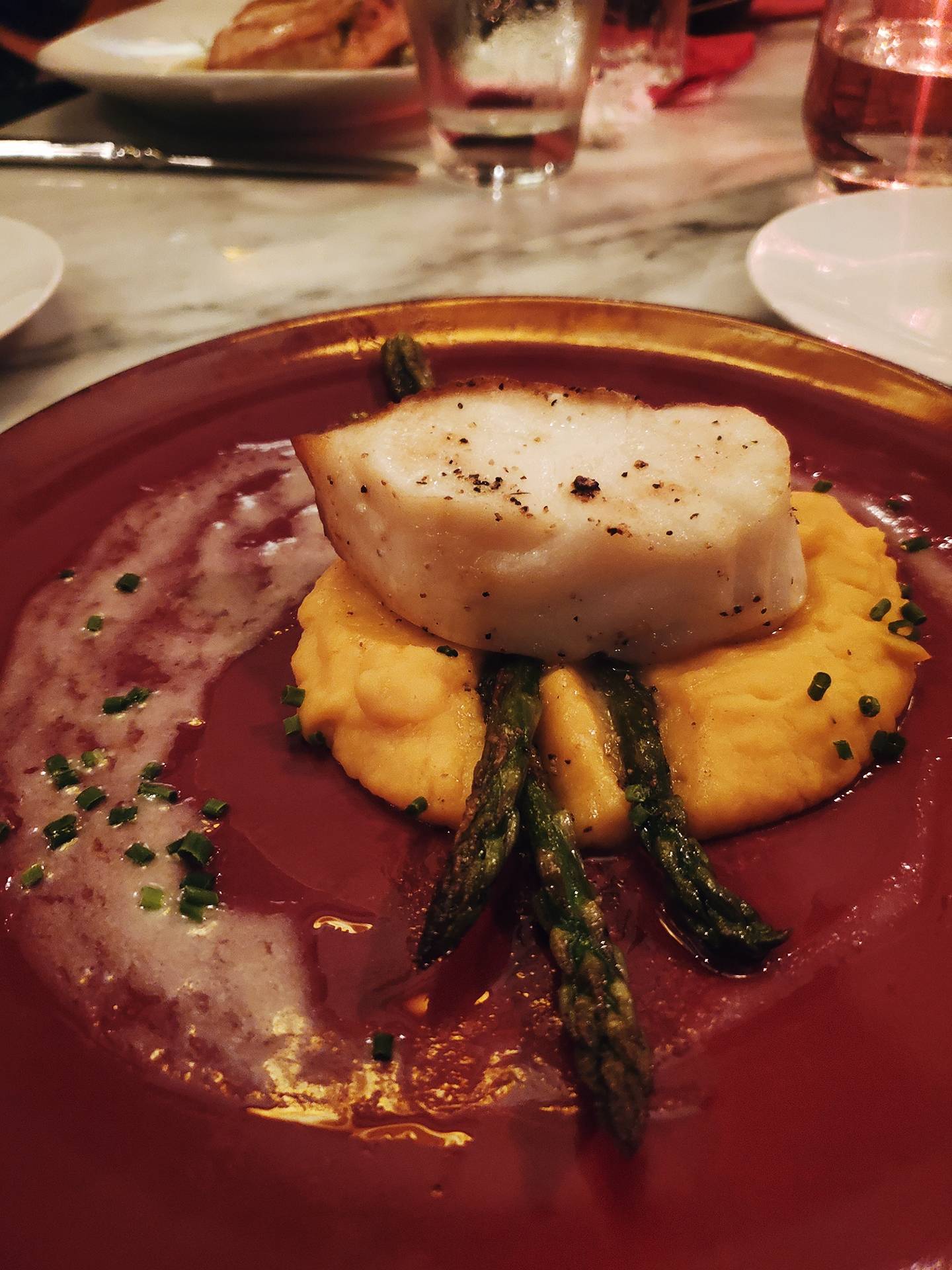 We made sure we had an early night so we were fresh and ready to go for our wedding day! It was honestly all such an exciting rush, but so magical, and this hotel was so accommodating. Having the suite was so ideal for extra room to get ready. The day could not have been more special I felt like a fairytale princess in her castle.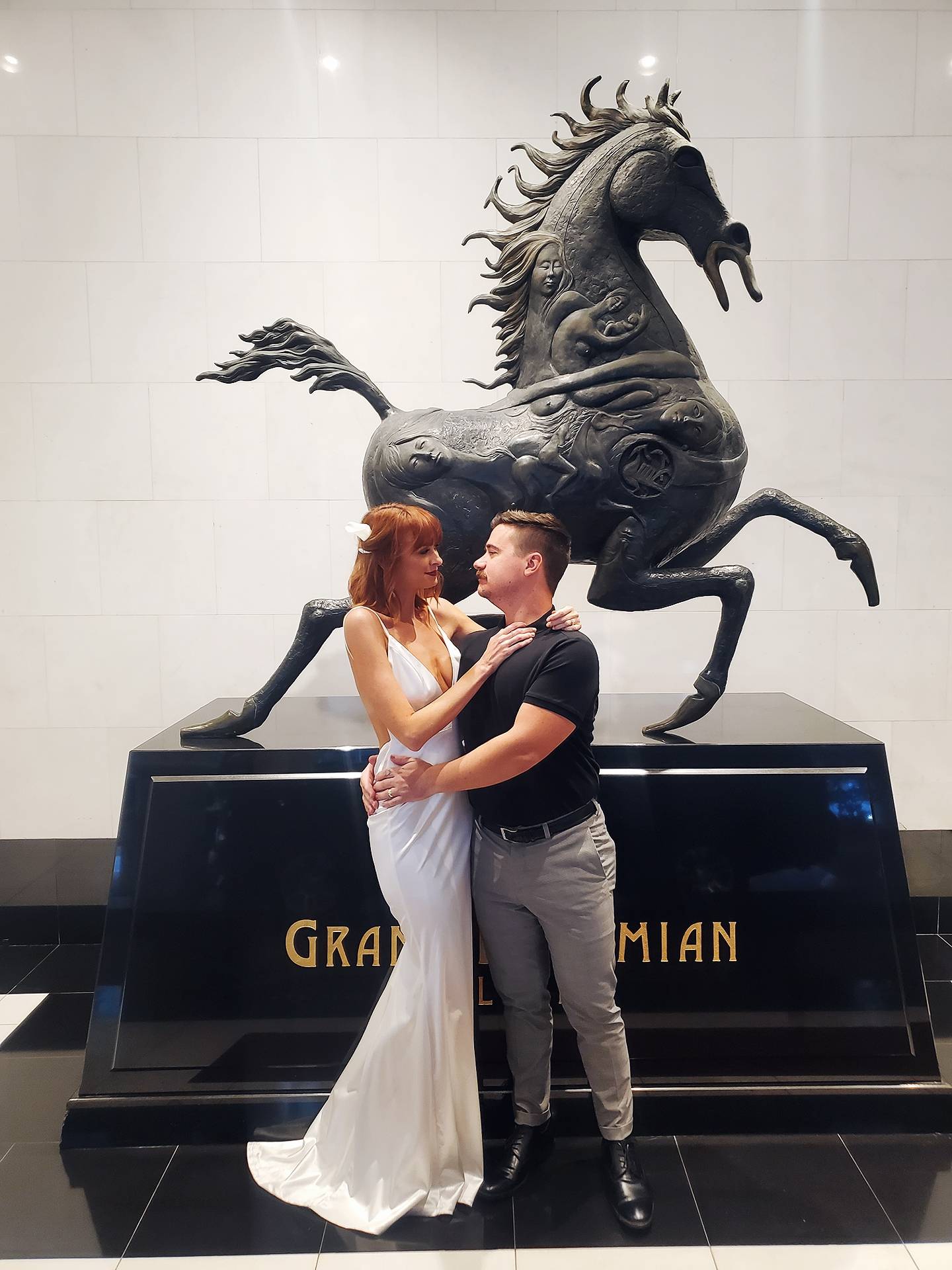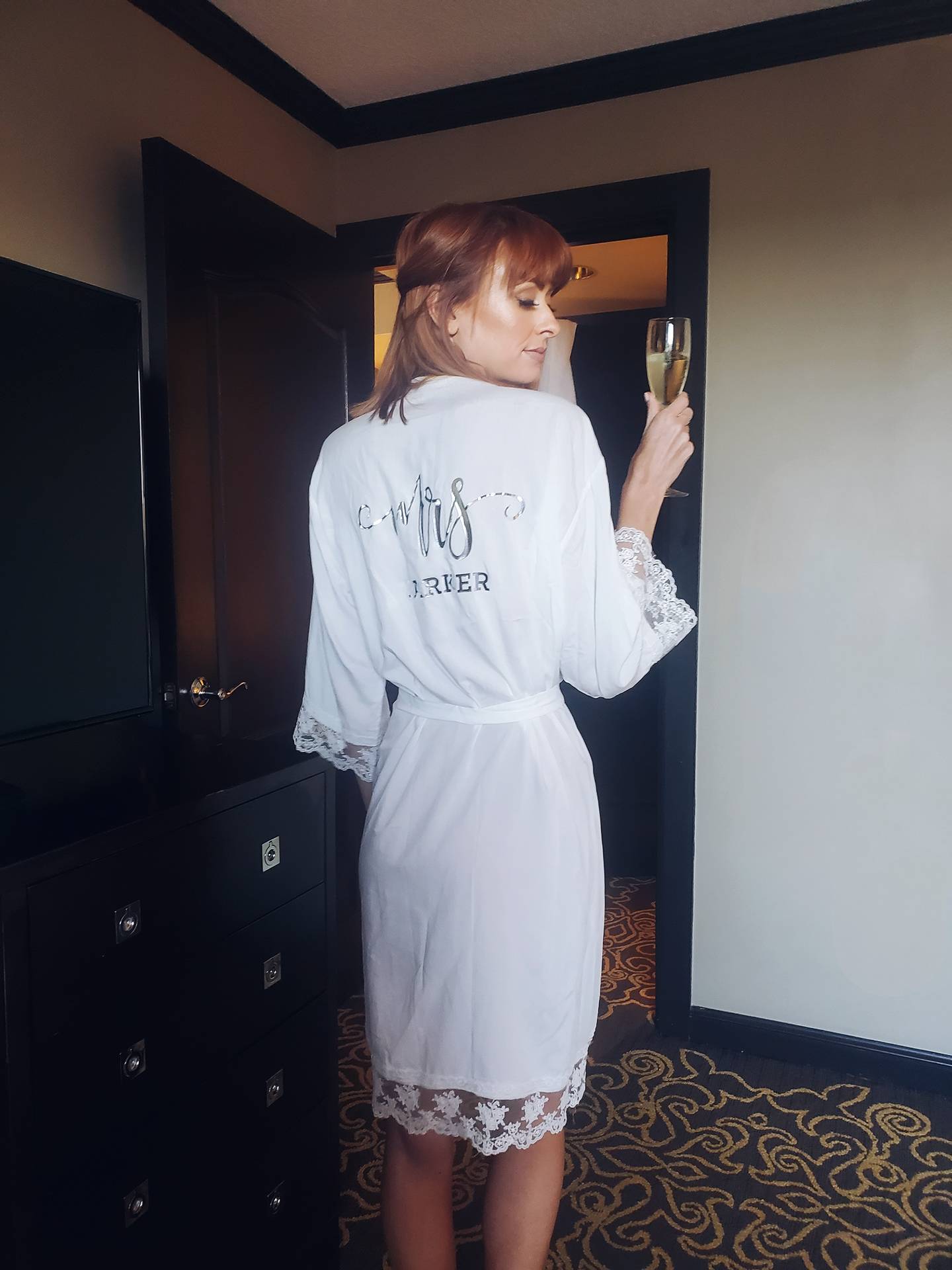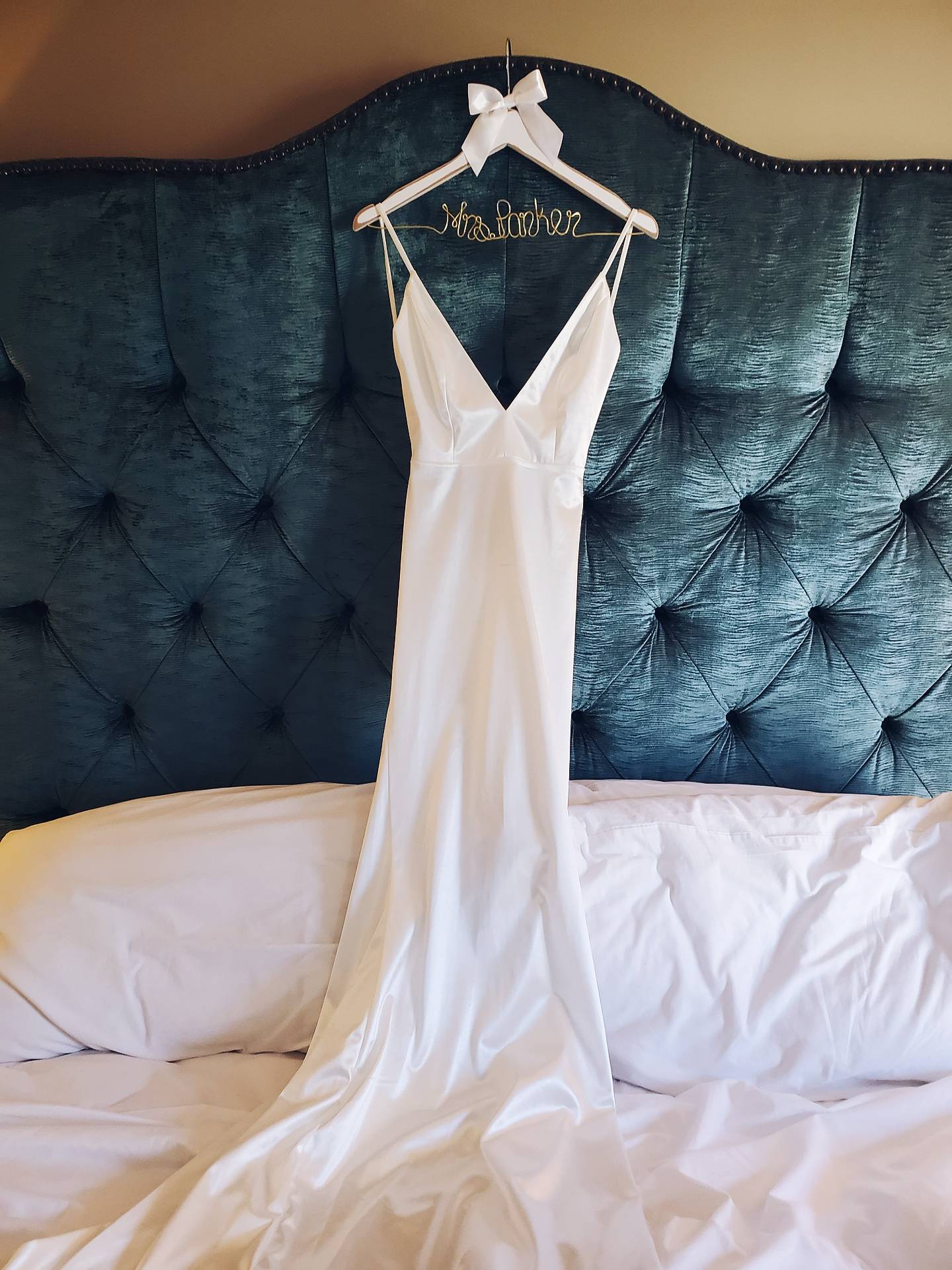 It all went by too quick!
As most great trips go, it went by too quickly! The day after our wedding we relaxed a bit by the pool and tried to savor the last moments of the trip.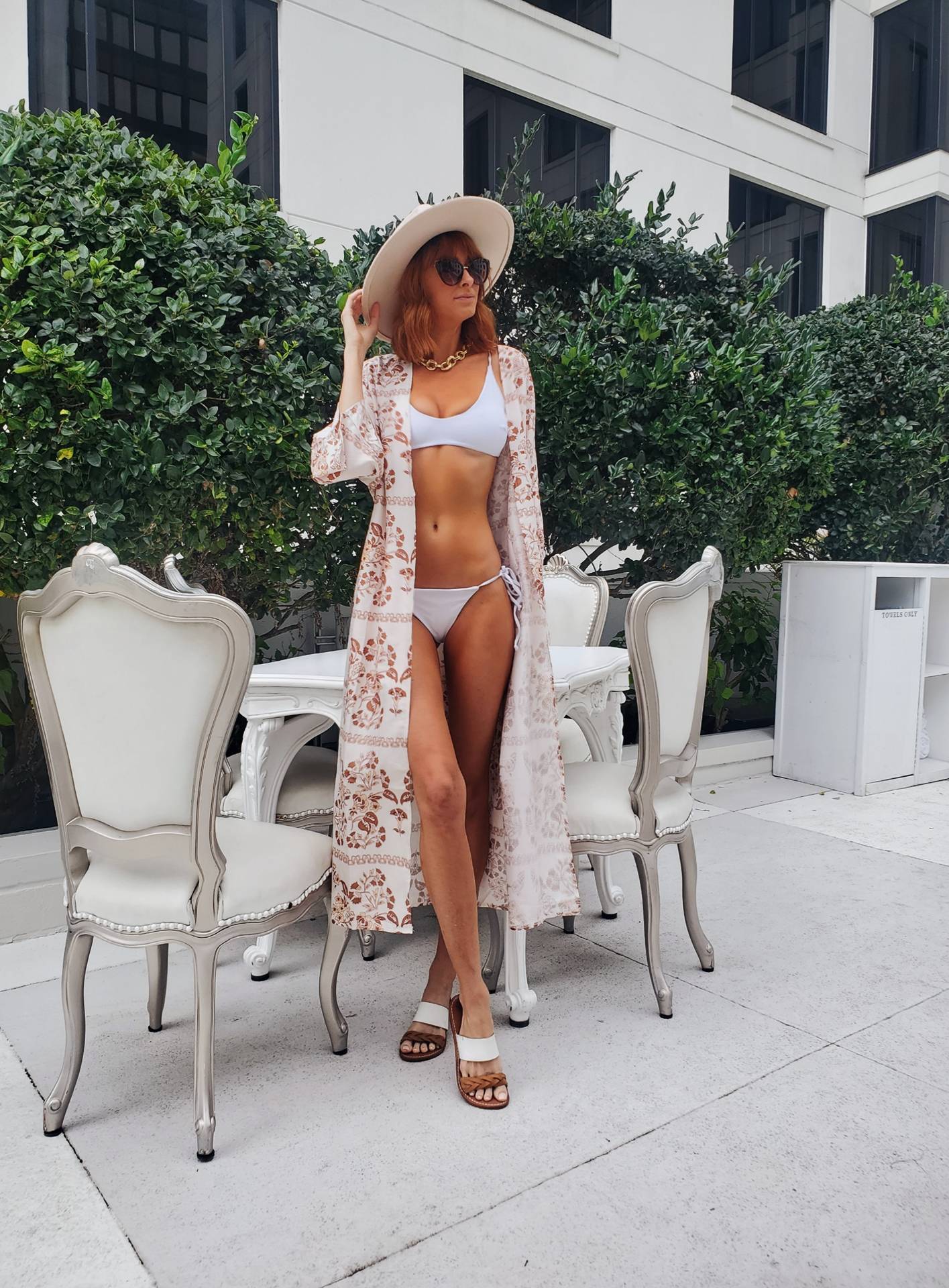 The most memorable weekend
I can't thank the Grand Bohemian Orlando enough for the amazing stay, service, and attentiveness they provided through out our stay. I truly believe they made it that much more magical for us and I couldn't imagine having stayed anywhere else.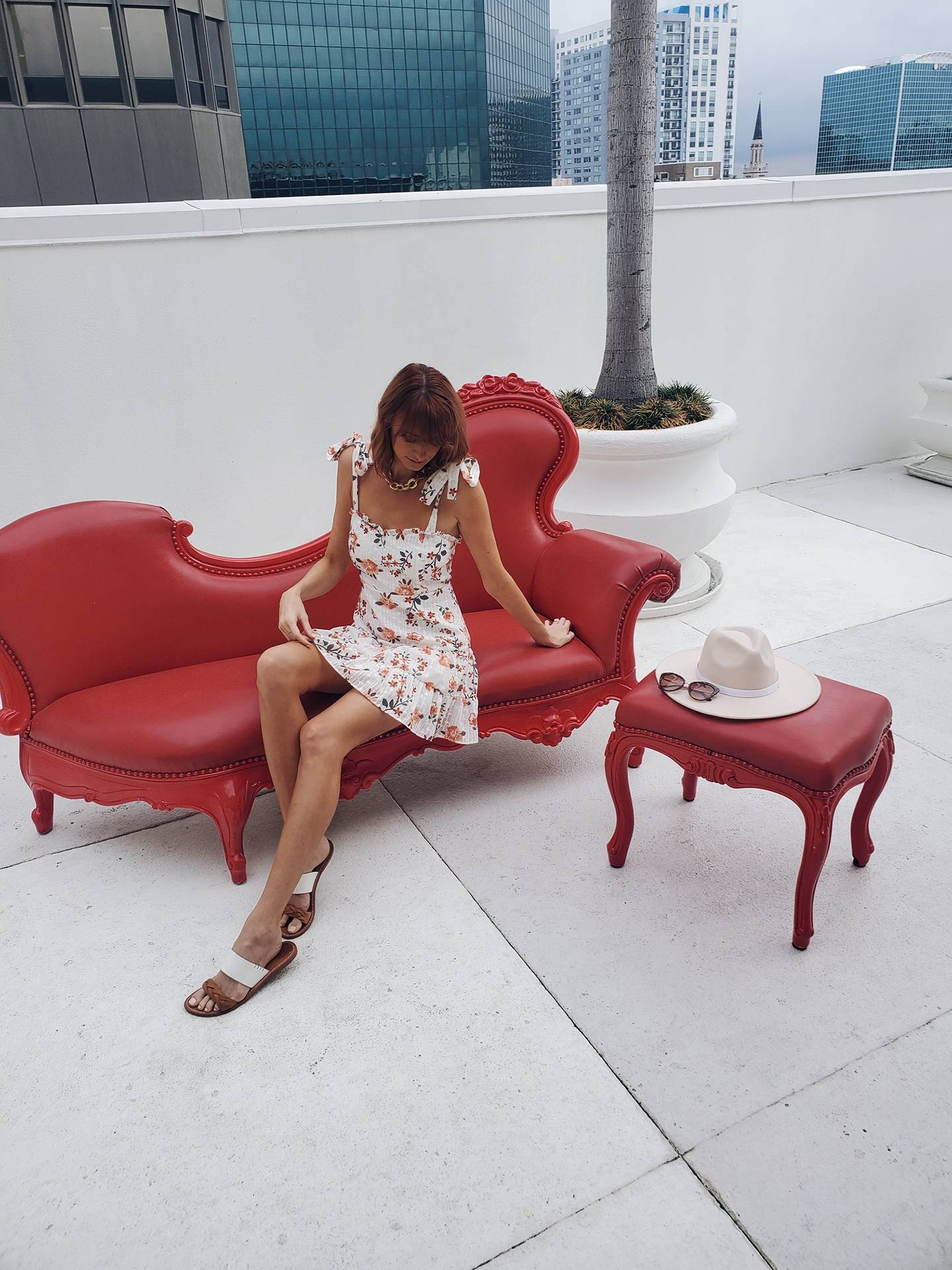 Grand Bohemian Orlando - You made our wedding magic!
Want to experience the magic for yourself?