Posted at • Laura Anderson
---
Key West is such a fun eclectic magical place. You truly feel like you're in another country where you can just waste away in margaritaville from noon to night sippin' cocktails and listening to the crows of the wild street roosters. It's such a special place and to be able to experience it in its entirety, there is simply no other place to stay than at Ocean Key Resort & Spa. The location of this resort alone is enough to make this the absolute perfect place to call home when you're in Key West. It sits right on the west end giving the most gorgeous sunset views. This view is so beautiful that tourists line up just beneath the hotel to be able to experience what you get to see from your own balcony.
(The Resort also made sure to follow the CDC guidelines and made sure we felt extremely safe our entire stay. )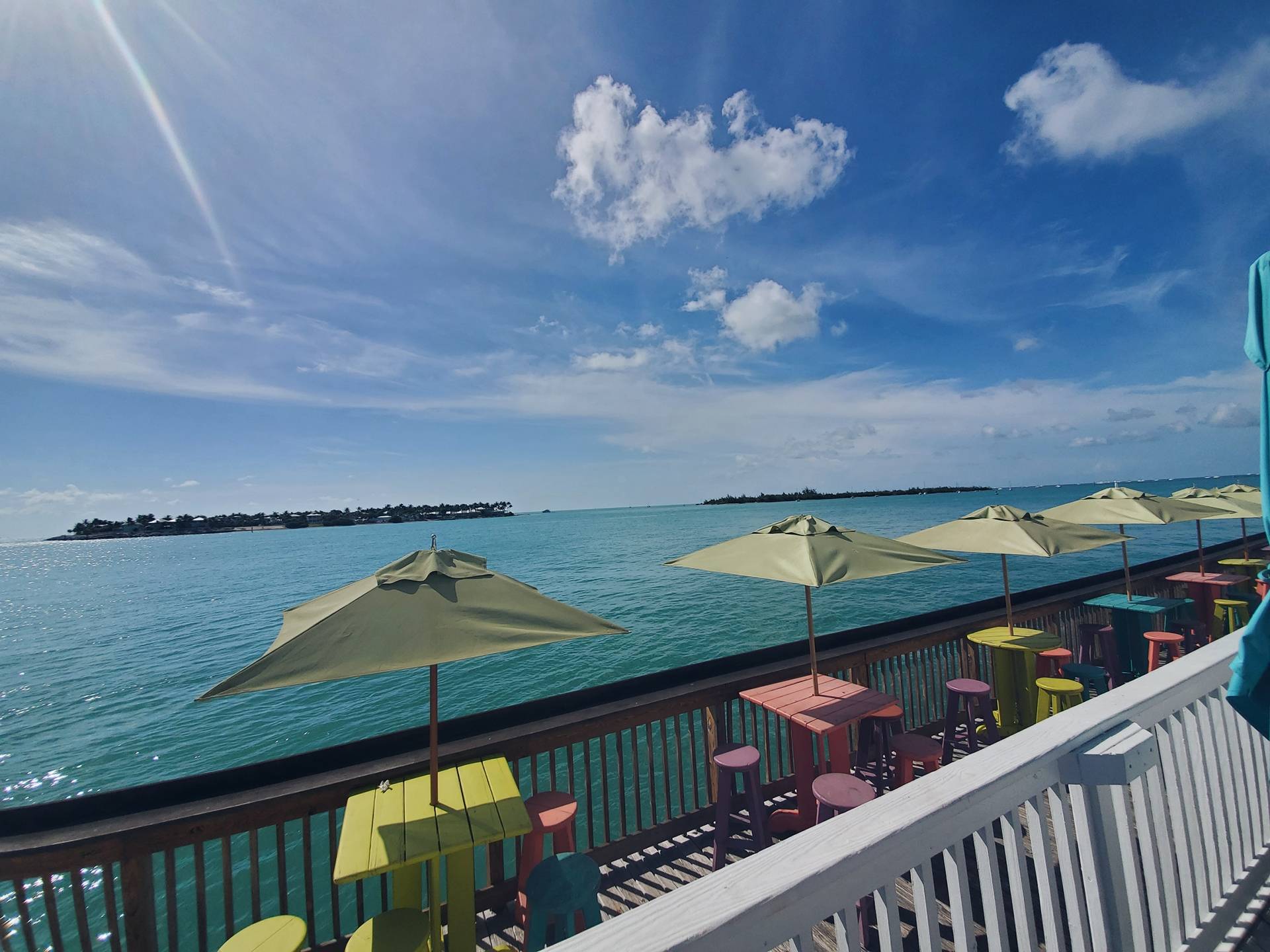 "we were instantly relaxed, the excellent poolside service and dark n stormies we ordered probably helped too. "
We arrived a little earlier than check-in time and our room was already waiting for us (I absolutely loved that, so accommodating). We had a top floor suite with vaulted ceilings, a jacuzzi style tub, and a stunning view. We were instantly in love and spent some time lounging on our balcony until we decided it was time to get a little sun and take a dip in their pool overlooking the water. The sun just hits differently in the Keys, it felt like a warm blanket and we were instantly relaxed, the excellent poolside service and dark n stormies we ordered probably helped too.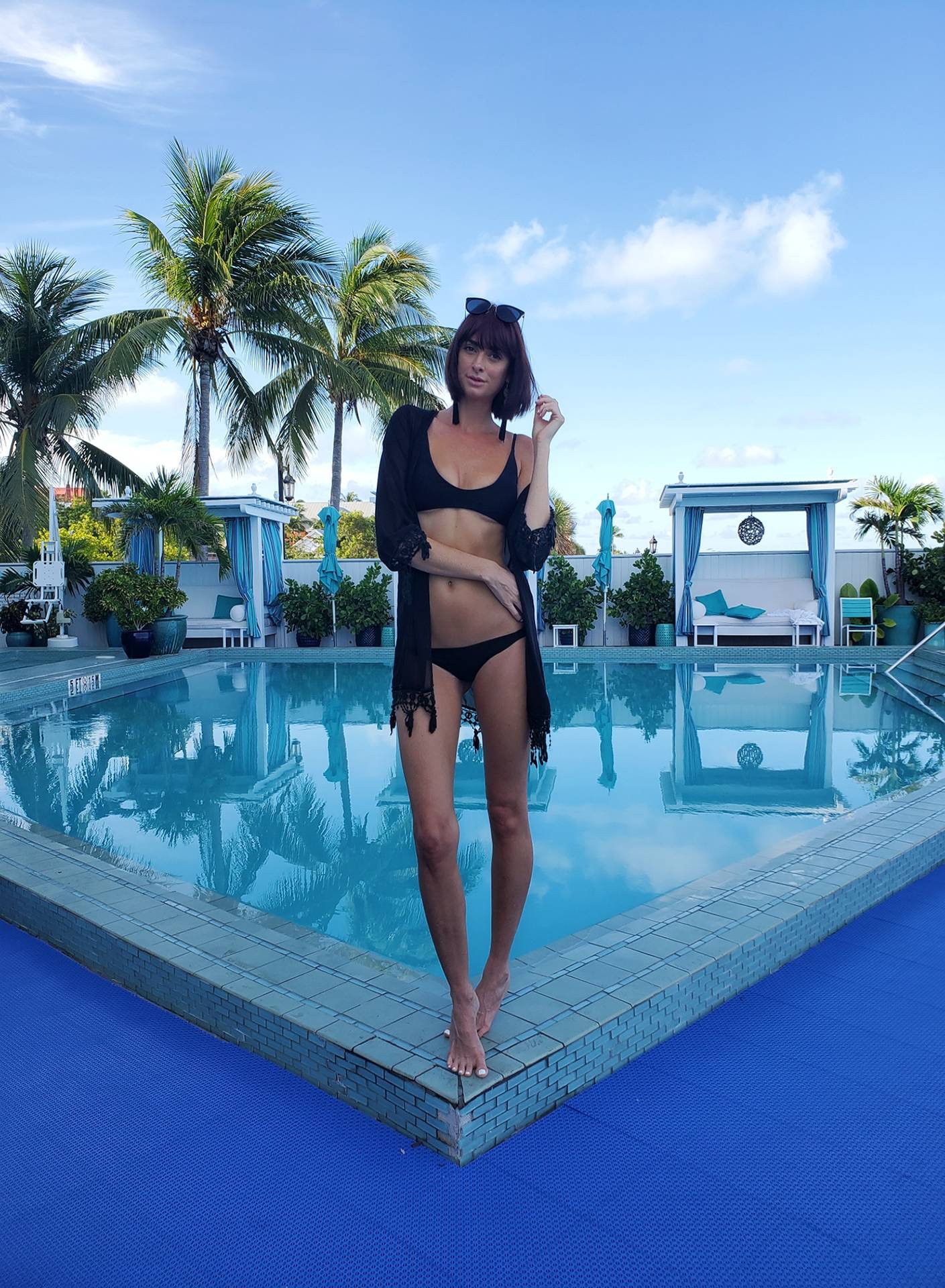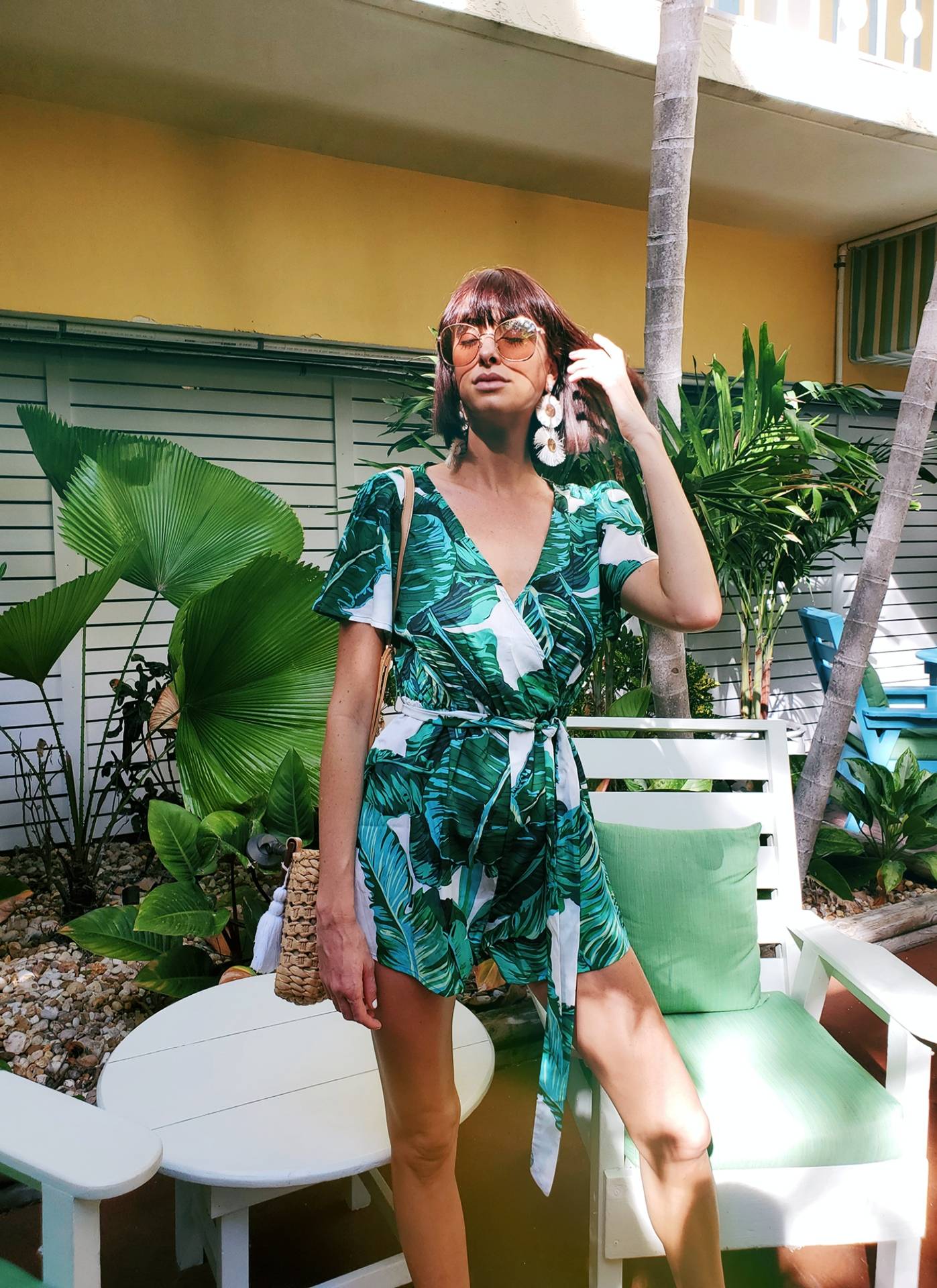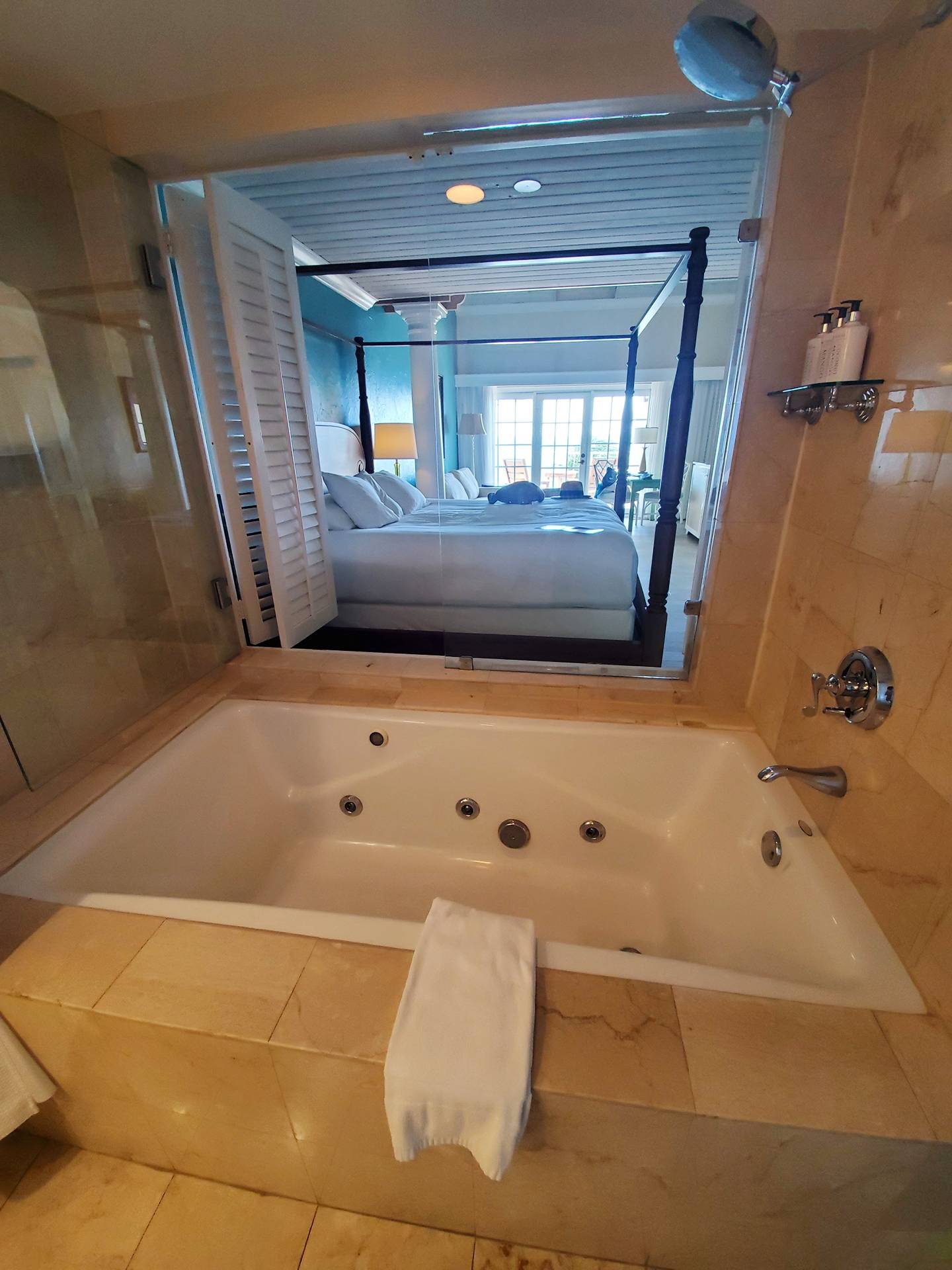 We had reservations for Dinner at their infamous Hot Tin Roof restaurant, which is the most romantic and beautiful place to have dinner overlooking the sunset and listening to live music. We sipped cocktails and shared the whole snapper. The snapper was cooked to perfection and the service was impeccable. If you make it down to Key West, and I cannot stress this enough, I strongly suggest dining at the Hot Tin Roof around sunset. You can thank me later.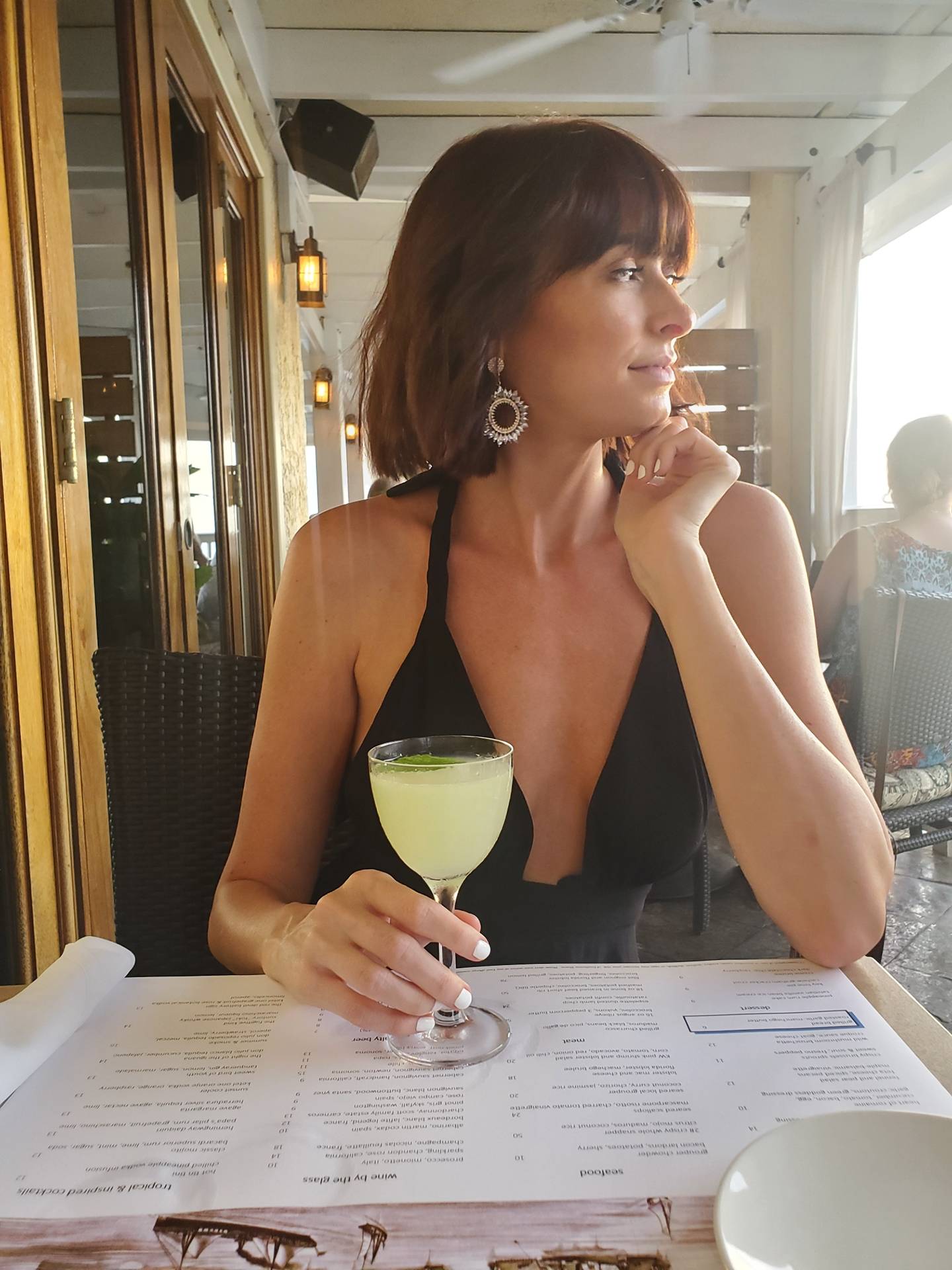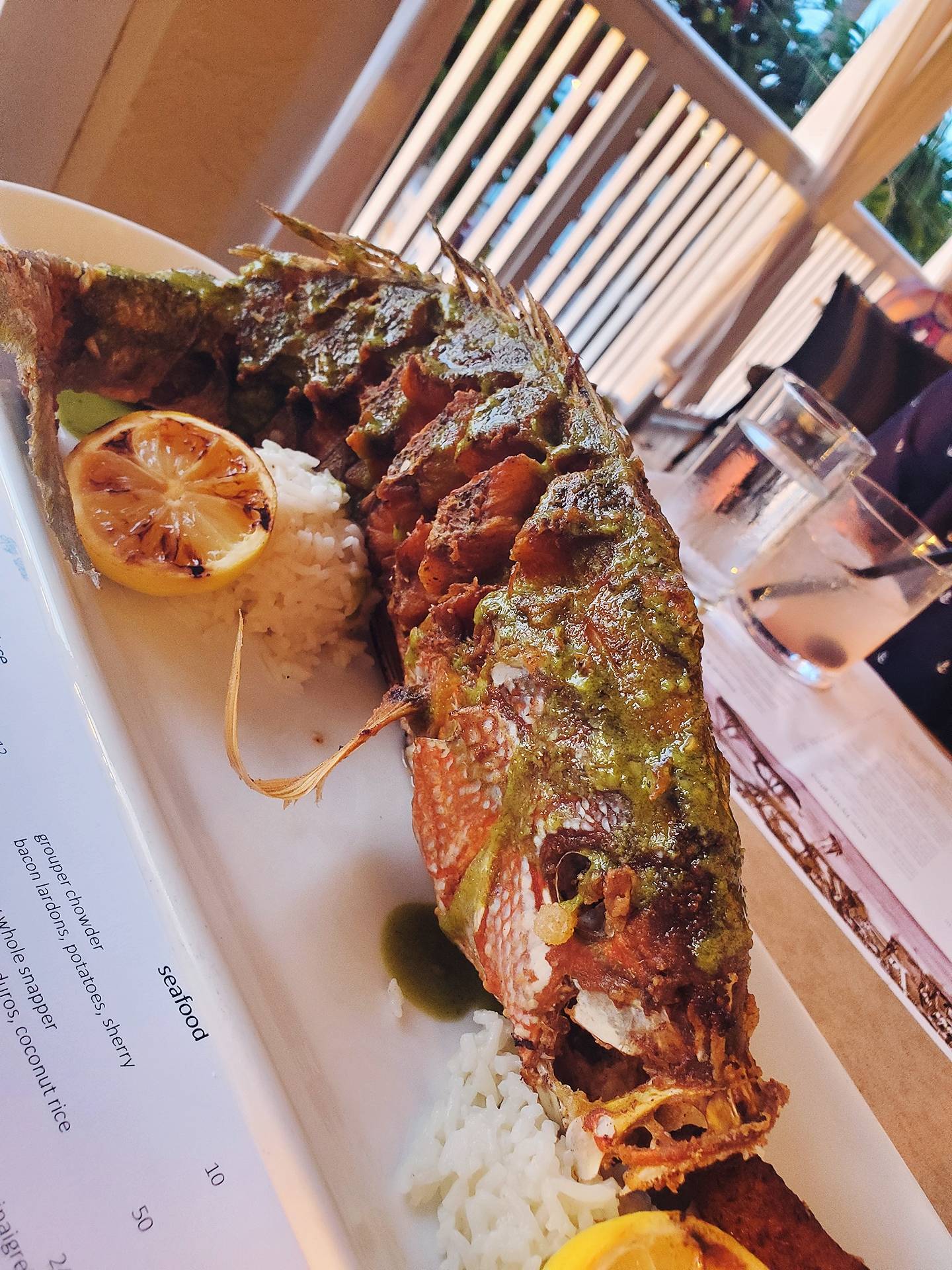 ---
The next day we woke up and I headed first thing to Spa Terre for my Balinese Massage. (Is it even really a vacation if there's no spa involved? I think not). The Spa was immaculate and my temperature was taken to ensure the safety and wellbeing of my ever so relaxing spa treatment. I have never had a Balinese Massage before so what an absolute treat it was. It consisted of a little deep tissue, acupressure, and reflexology. My back had honestly never felt better, all my kinks were worked out and I felt like a new woman. A relaxed, zen, ready to nap, new woman. It was amazing. Well after that supreme tranquilizing massage I obviously couldn't bring myself to leave our room again to get breakfast (and why should I, my robe was too comfy and my mind was simply too relaxed), so naturally, we ordered room service. We got coffee, eggs benedict, and a bagel sandwich. I couldn't decide where I wanted to enjoy this delicious spread, in bed? On the balcony? In the bubble bath? Making decisions isn't my strong suit. I ended up compromising and indulging in my meal in the bubble bath and finishing up my coffee on the balcony. (I'm quite the innovator and problem solver)..
Is it even really a vacation if there's no spa involved? I think not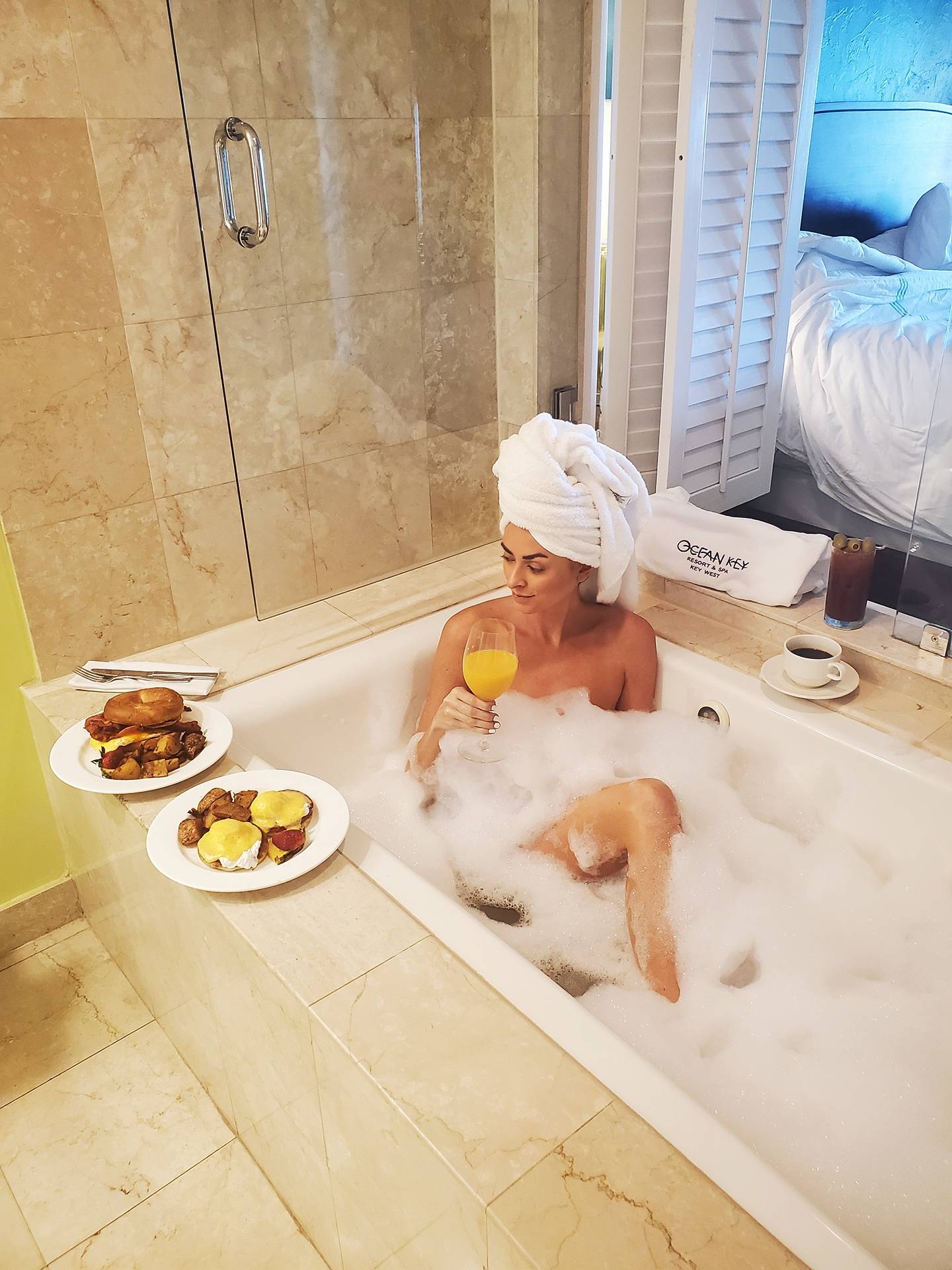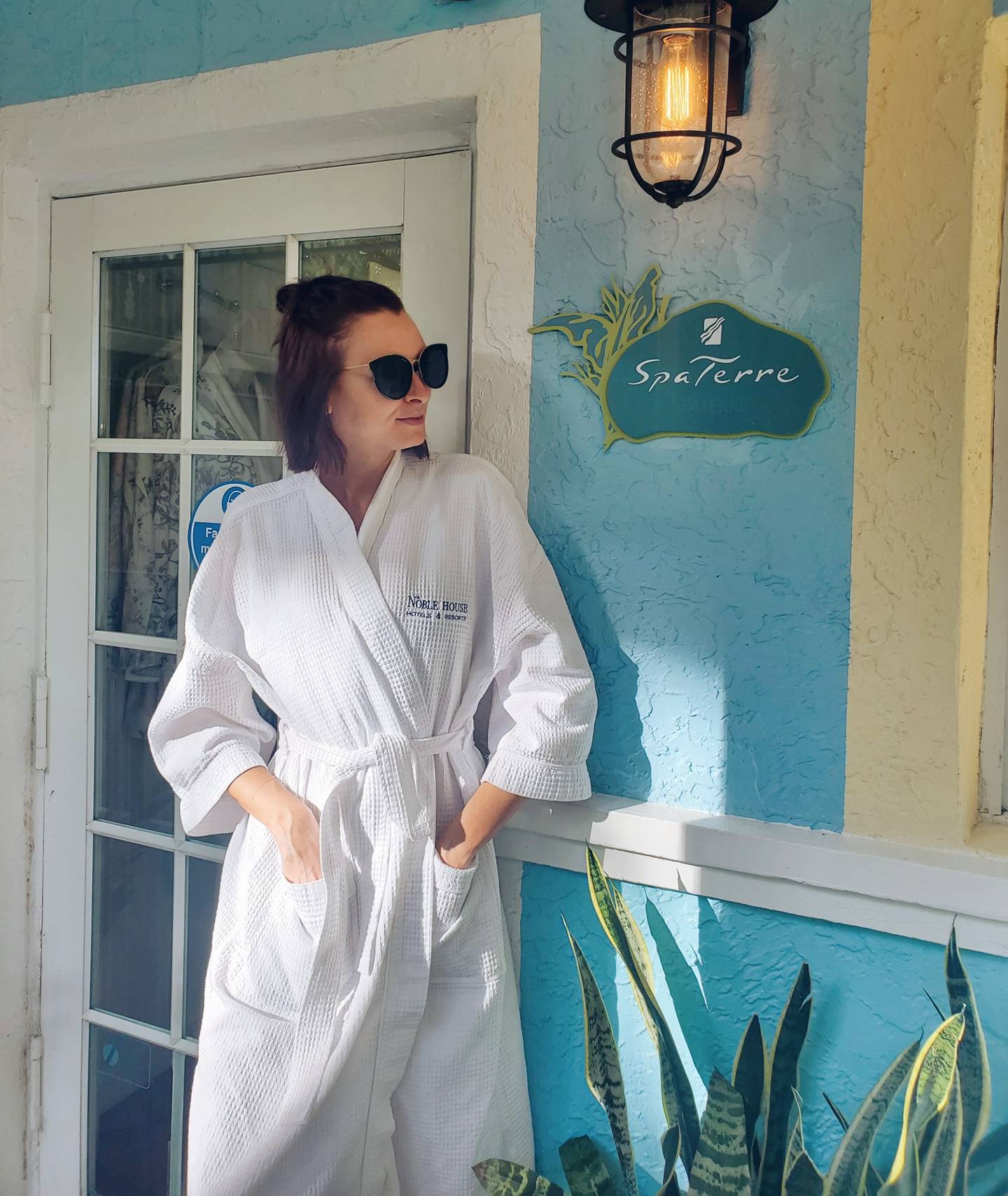 After breakfast, the hotel arranged for us to have bicycles for the day, so great, they were constantly making our lives easier for us. There is honestly no better way to explore Key West than by bicycle, there are so many cute little streets, shops, and cafes to see. We popped in at the Hemingway House (Hemingway is cool and all, but honestly we were there to see all the 6 toed kitties. And those kitties did not disappoint!) and went to the beach. Everything within a short bike ride from the Resort. It was the perfect day.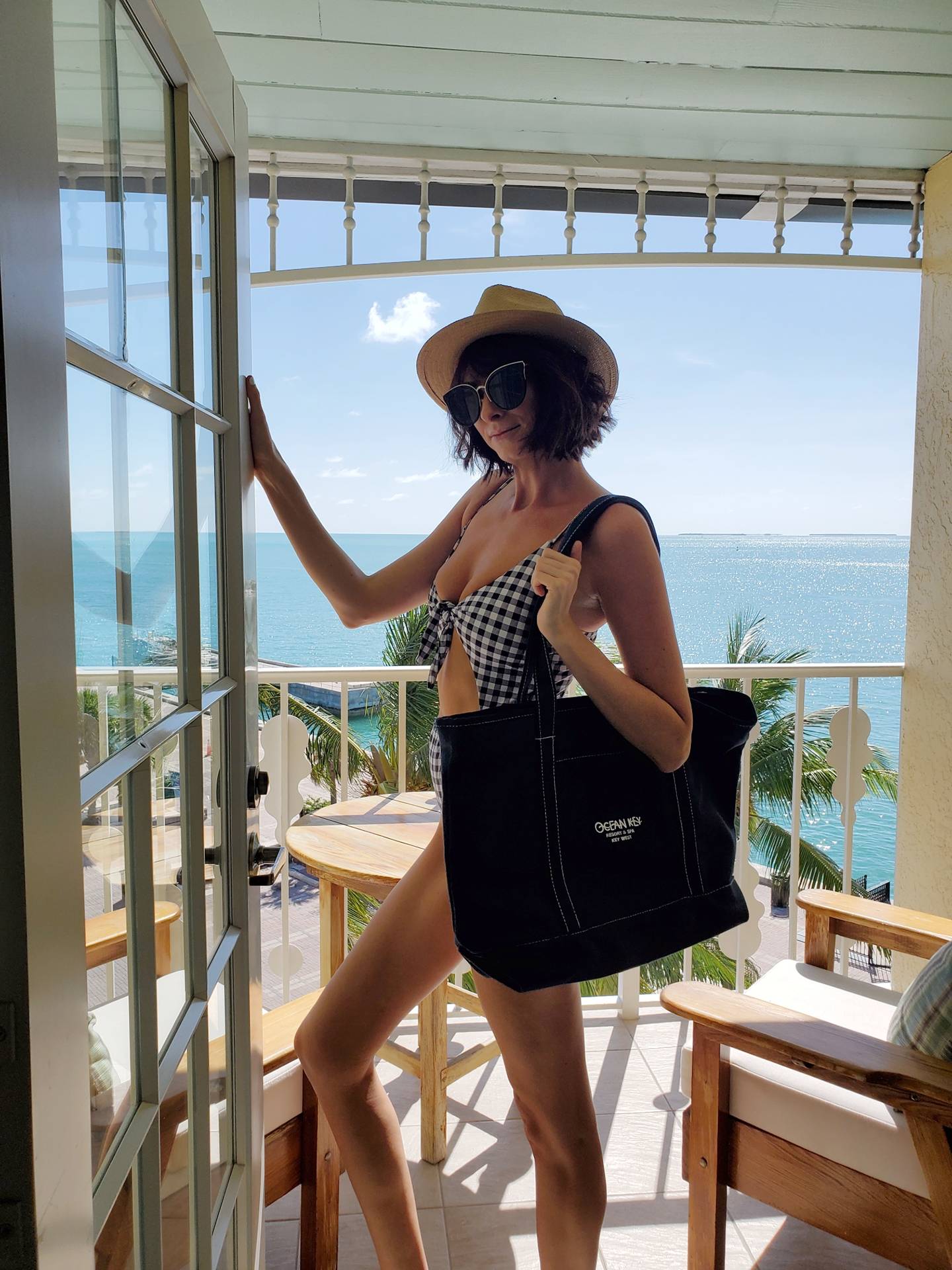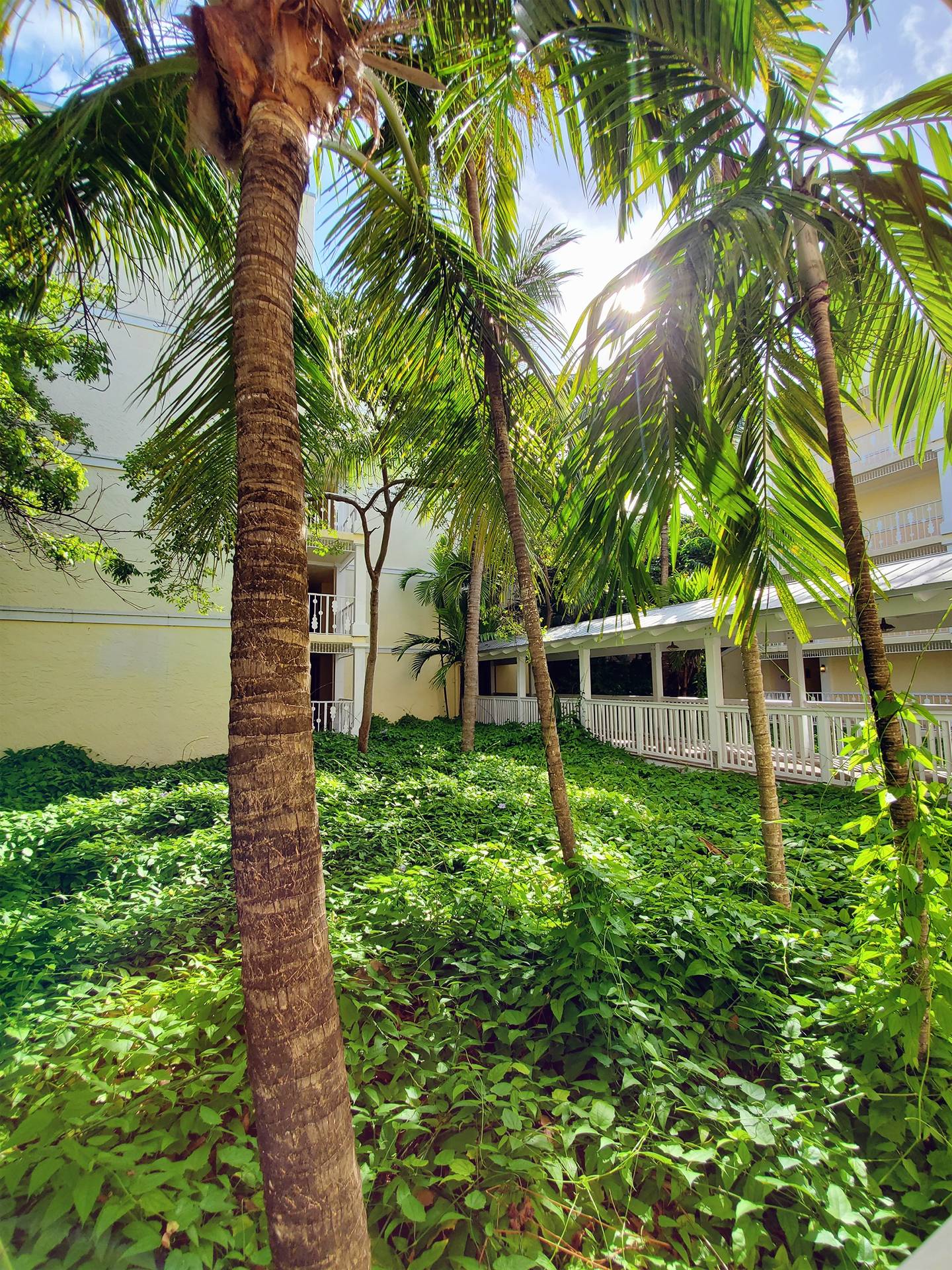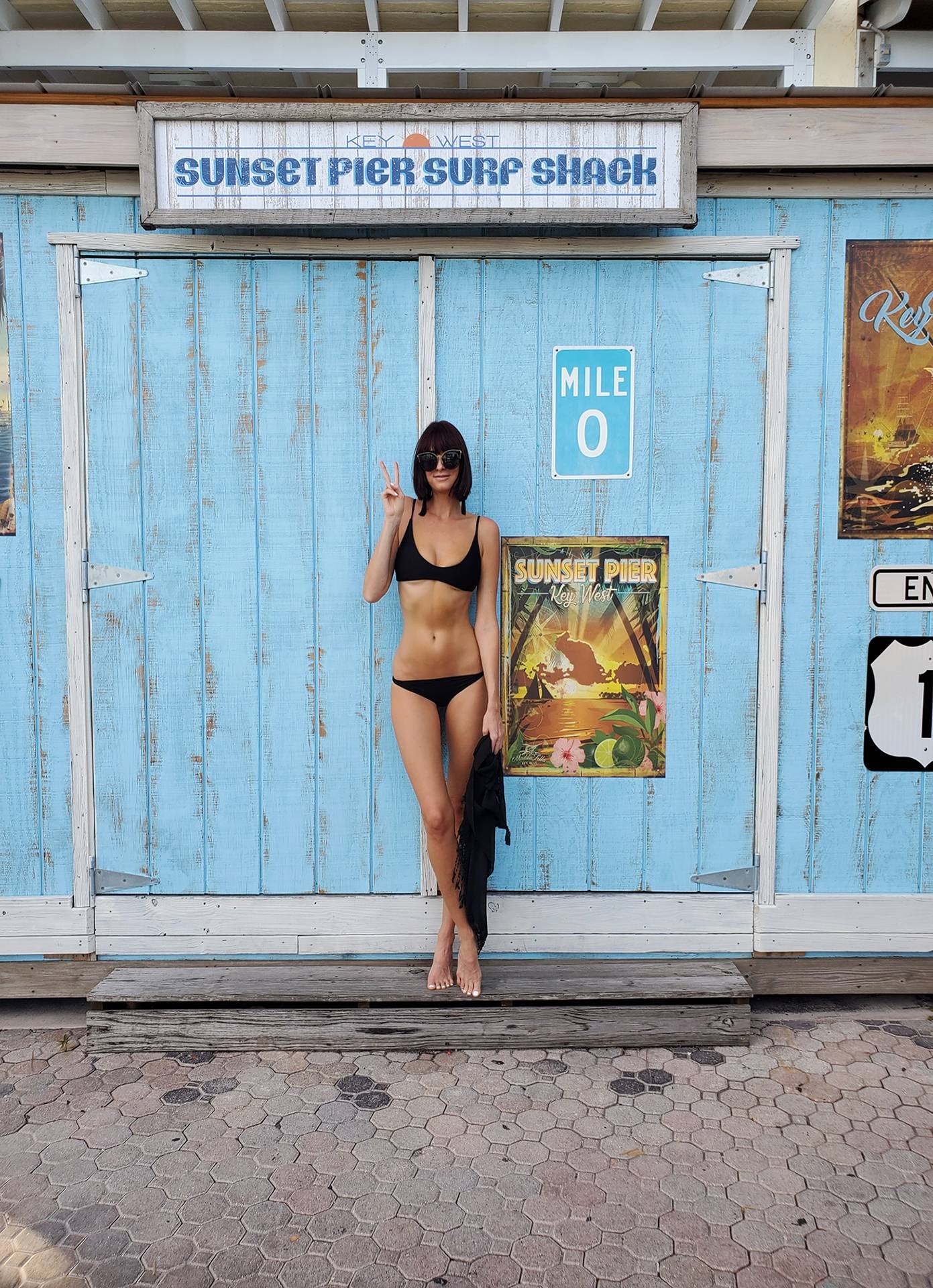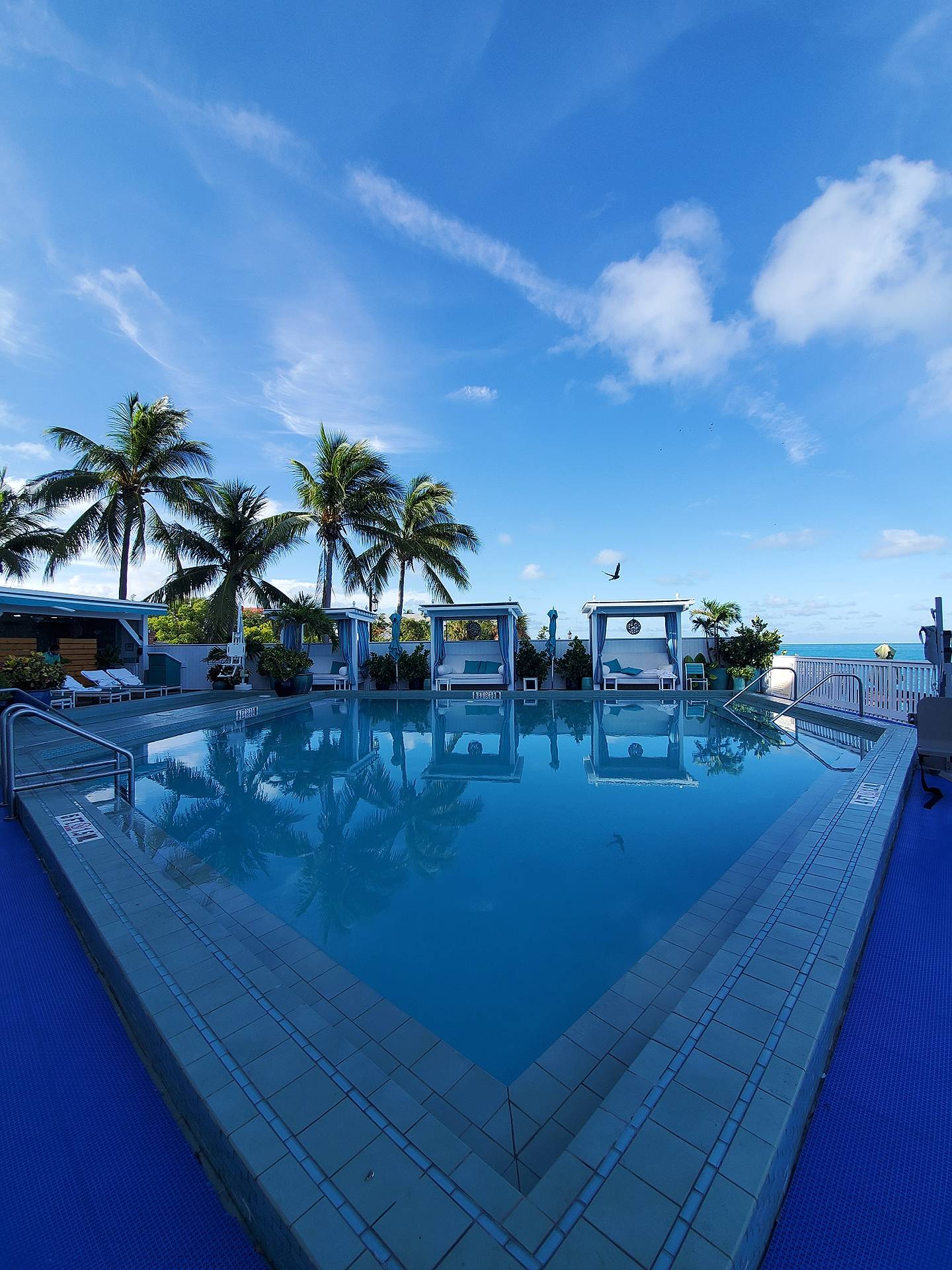 ---
Parting is such sweet sorrow
The next morning we immediately awoke with sadness and despair knowing that it was our final day and that our lovely stay was coming to an end. (Note to self, extend vacations indefinitely to avoid any future regret). We were able to request a late check-out which they were kind enough to accommodate which allowed us to squeeze out every last second of our getaway. Once we finally collected ourselves and packed our bags we headed down for Sunday brunch at the Hot Tin Roof, sure we could have ventured off-campus and tried somewhere else, but why bother when you have the best spot in town three floors down? We got the crab cakes benedict (clearly I'm a glutton for eggs benny), bagels and lox, and bloody marys. Everything was so delicious and the view is just as great during the day. You know when you're just sitting in silence eating because you're enjoying everything about the experience so much and you are just taking it all in? That's exactly what happened. I ate that eggs benny nice and slow and took it all in.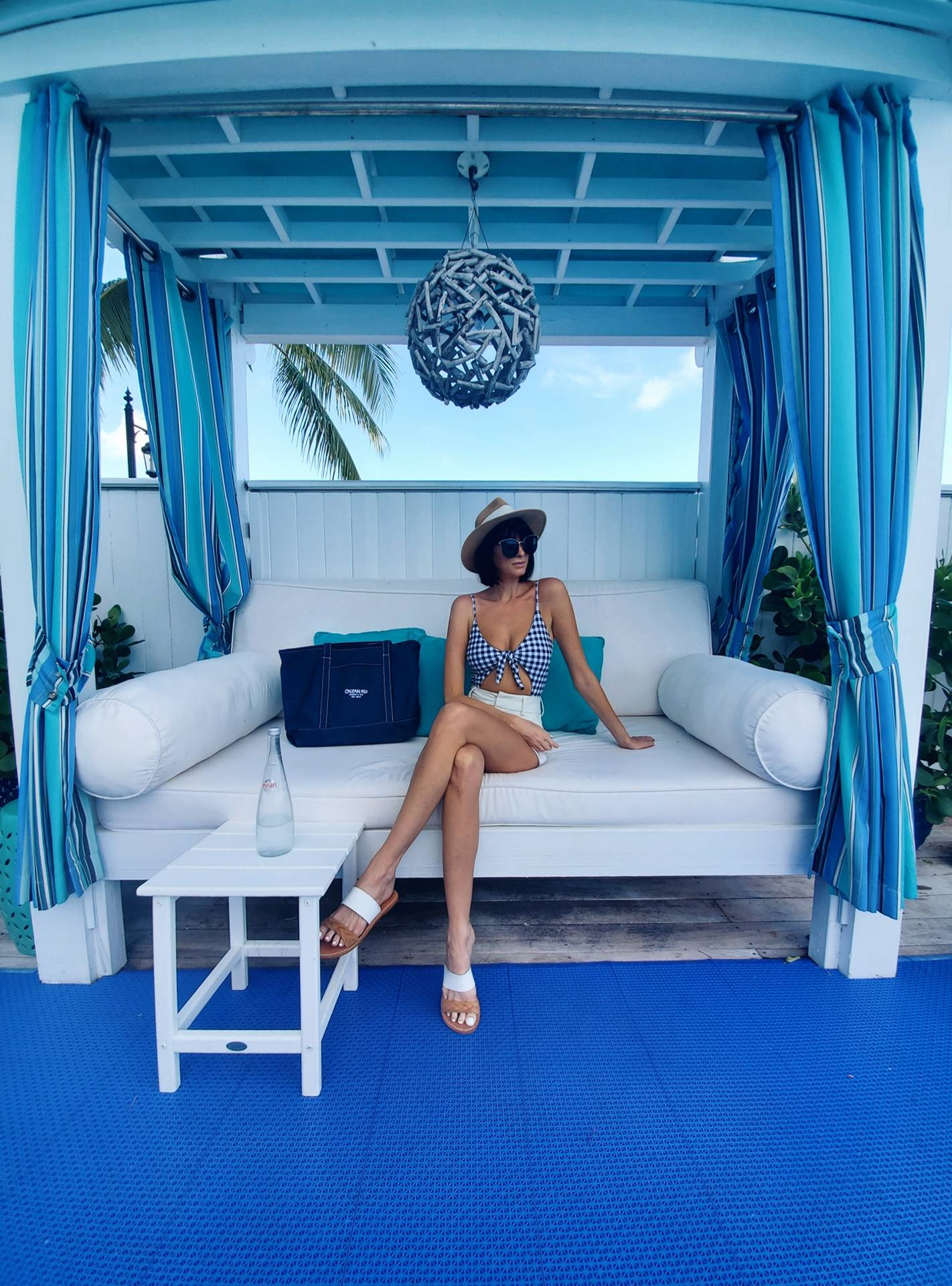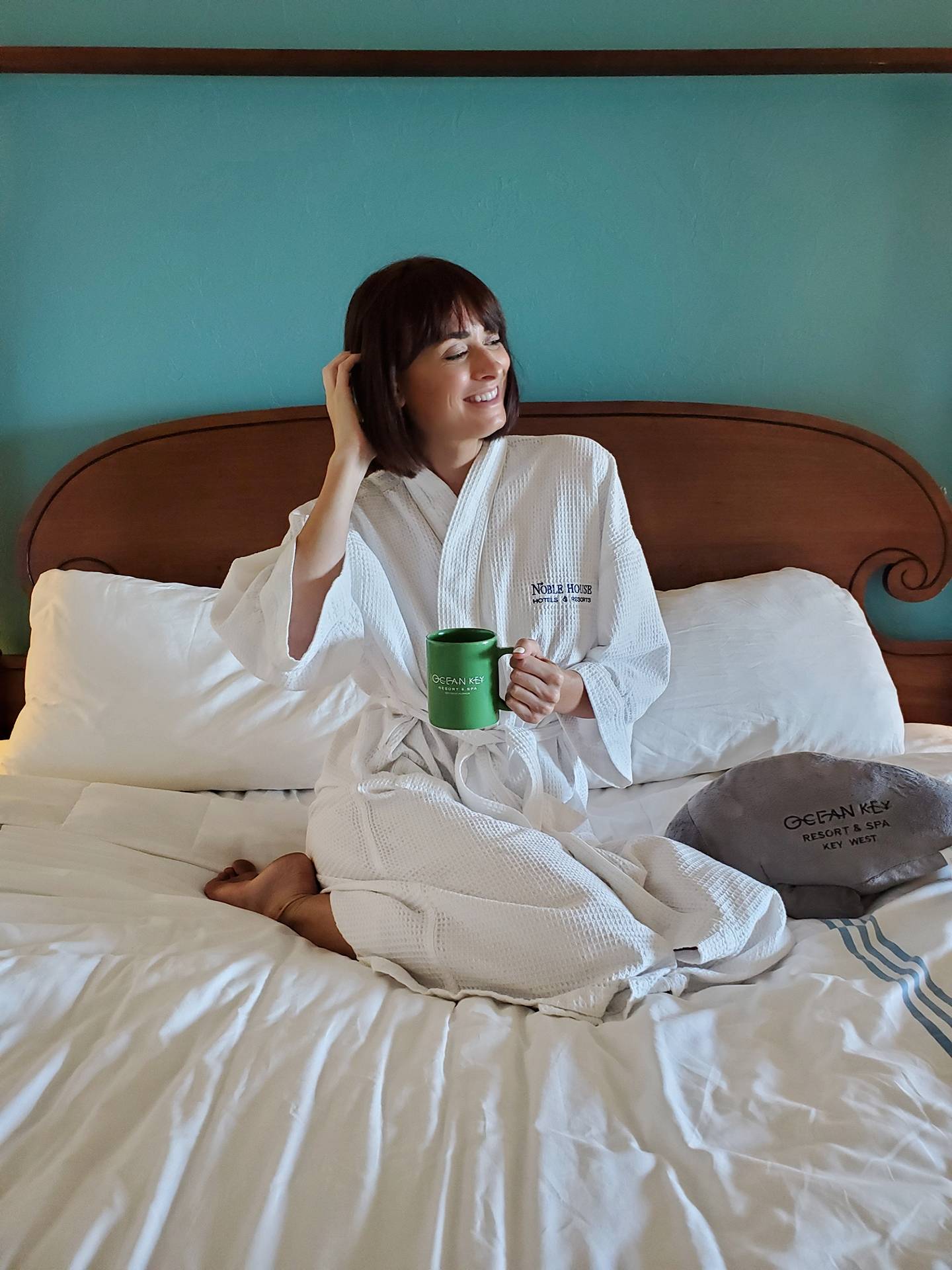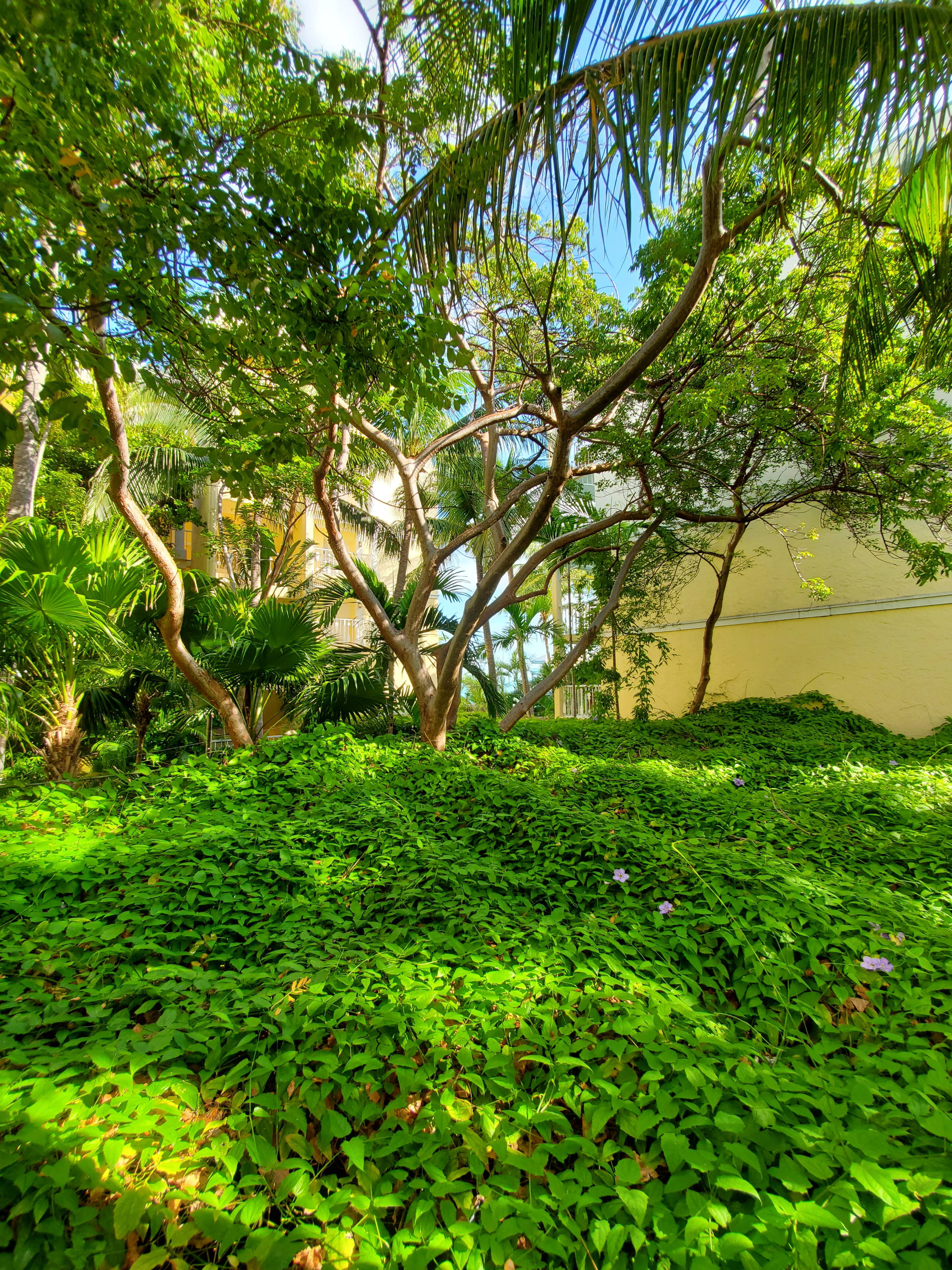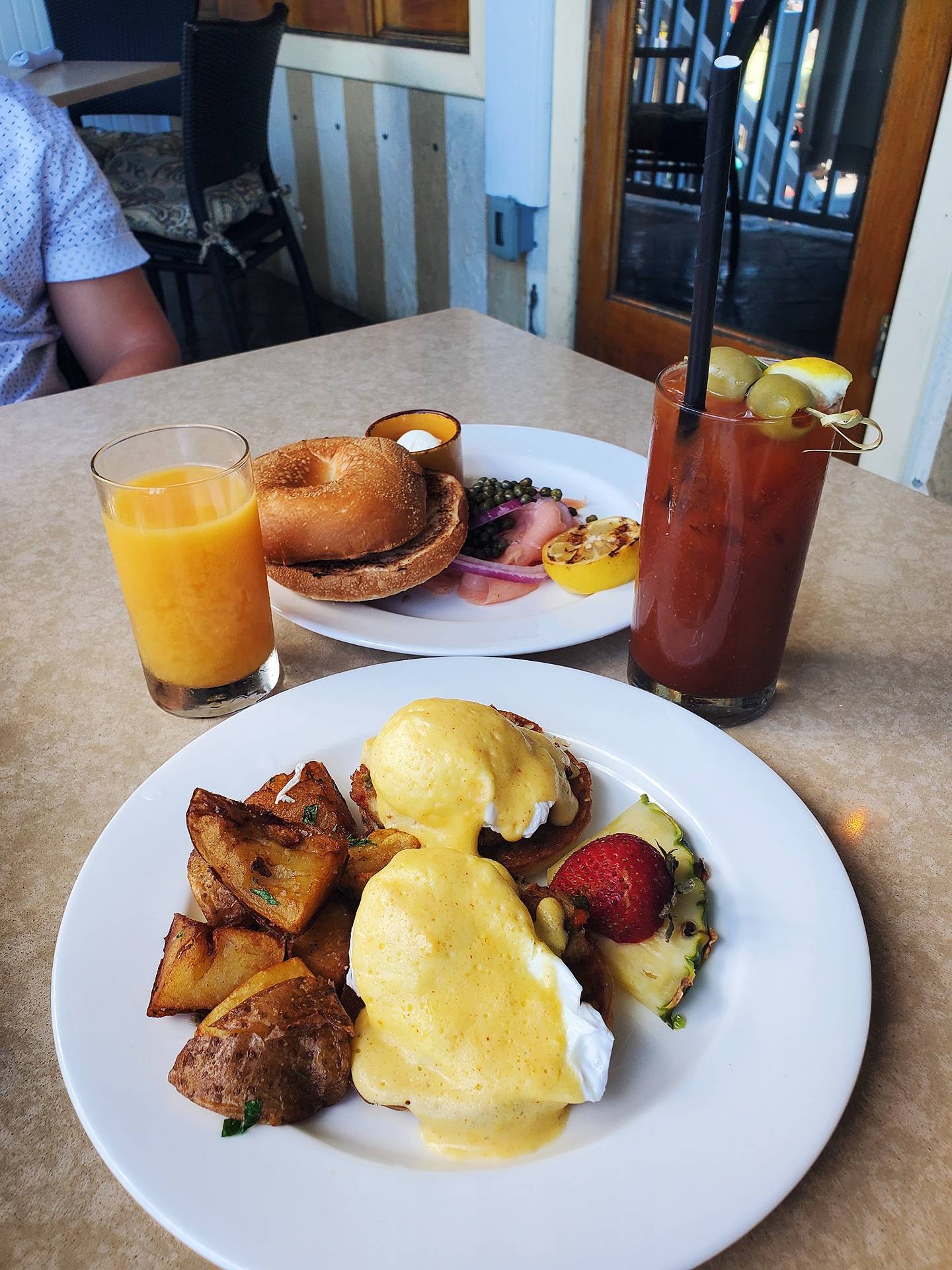 After breakfast, with such sweet sorrow, we had to face reality and depart. The service was so helpful and they took down our luggage and packed us up. All in all, it was a lovely and fantastic time, I wouldn't change a thing. Thanks Ocean x Key Resort, in times like this you truly outdid yourselves and made it a safe, wonderful, and unforgettable stay.