Pelican Grand Beach Resort
Posted by • Laura Anderson
---
I had the opportunity, nay the privilege, nay the pleasure of enjoying the Pelican Grand Beach Resort for the weekend. Right in the heart of the city this luxurious and traditional Fort Lauderdale staple was the absolute perfect staycation. This resort sits literally right on the beach, your rooms are just steps from the sand giving it the all-inclusive type feel that I love. No need to leave the resort when it already has everything you could want and need.
(Amid everything going on, the Pelican Grand made us feel safe and clean. Marks for safe social distancing were on the floor as well as mask enforcements and constant cleaning.)
"Ok NOW i'm on Vacation! "
We arrived in the late afternoon on Friday and we were able to check-in right away, we headed up to our room and opened the door to a massive ocean-view suite. This room felt so brand new, fresh, and clean. It was one of those moments when you let out a sigh of relief and go "Ok NOW i'm on vacation". The king-sized bed was so comfy, there was a lounging room prime for lounging in a robe, a stunning balcony, and they even have the most adorable Smeg mini fridges! (It's the little things).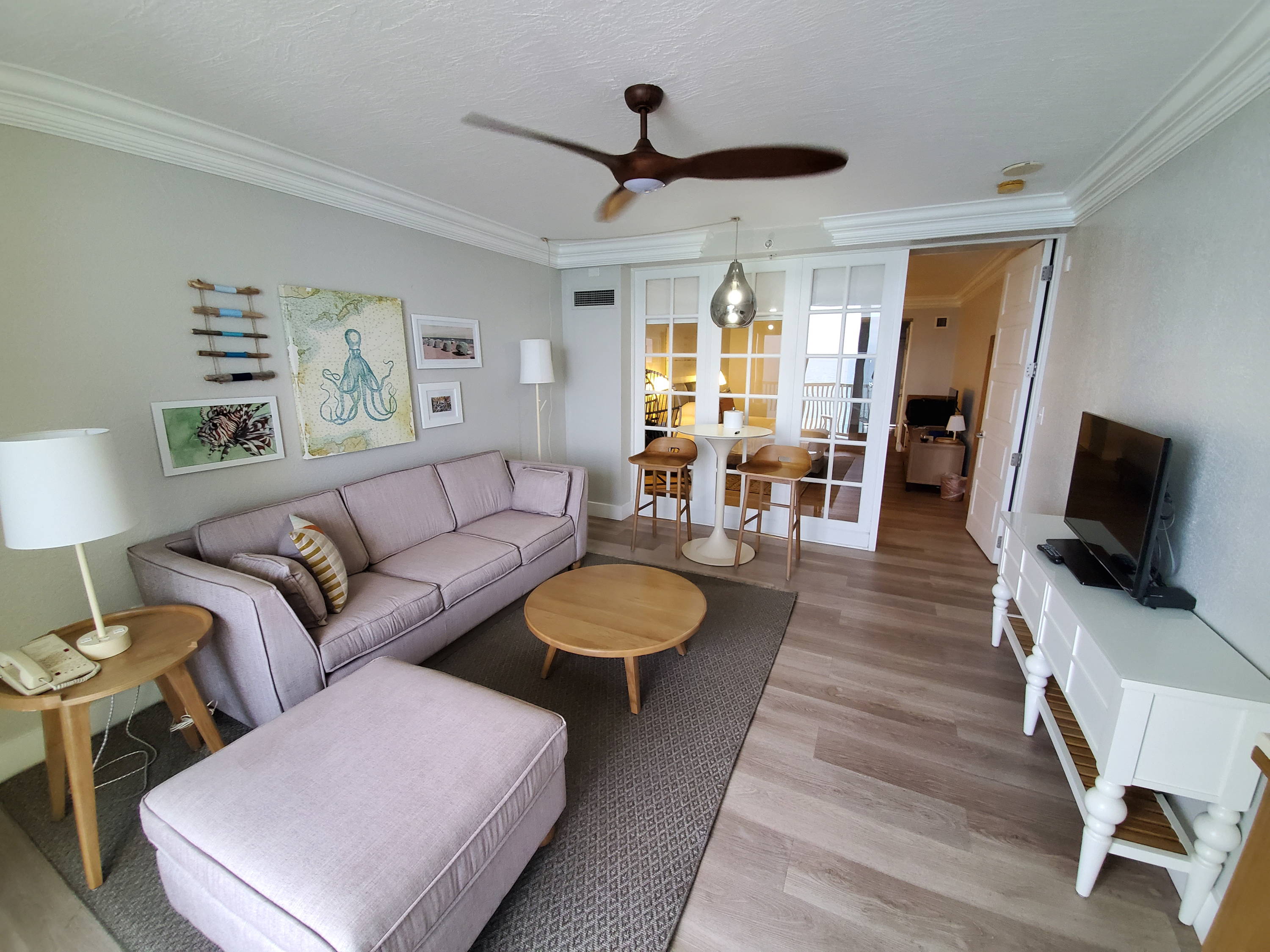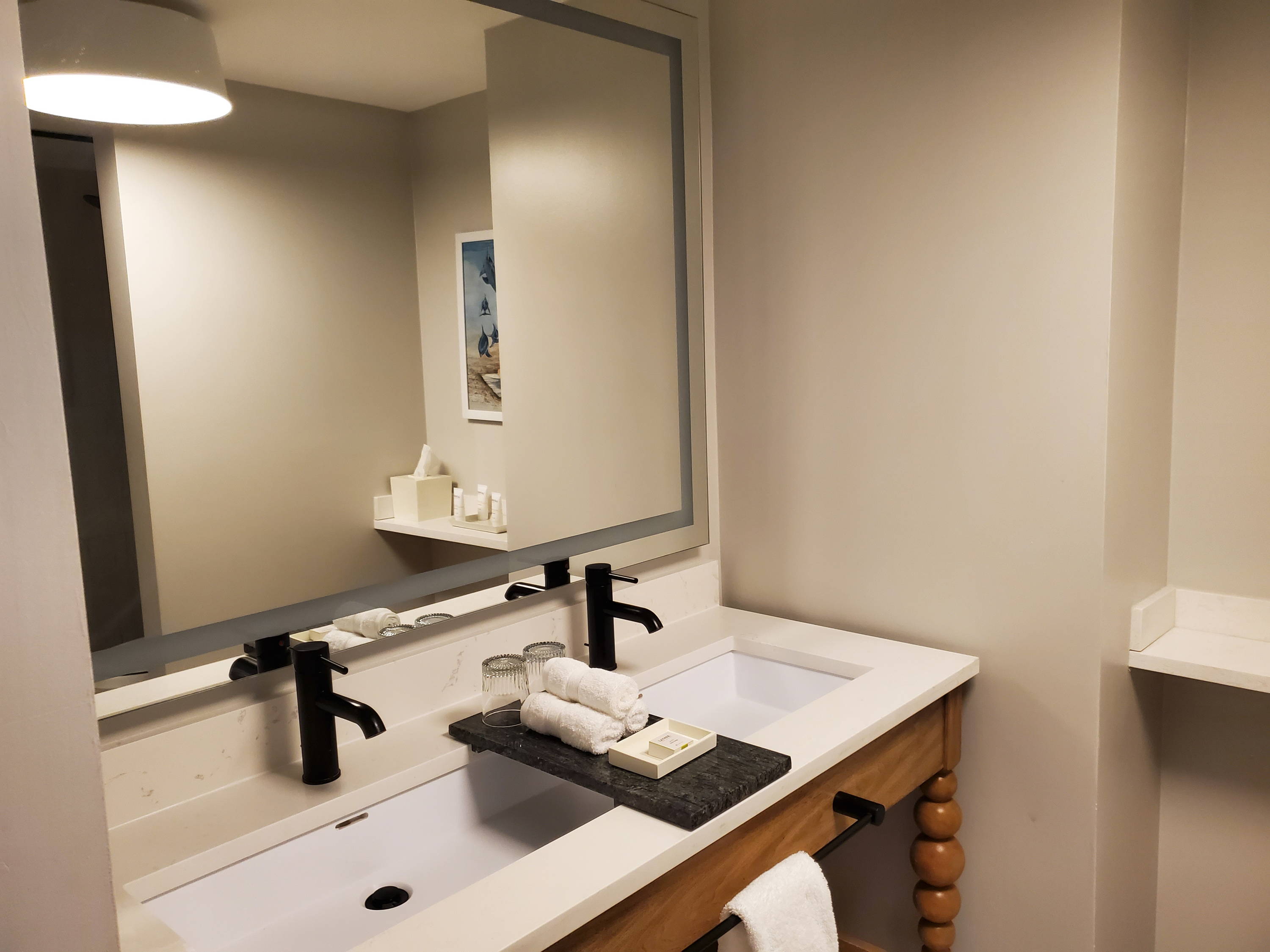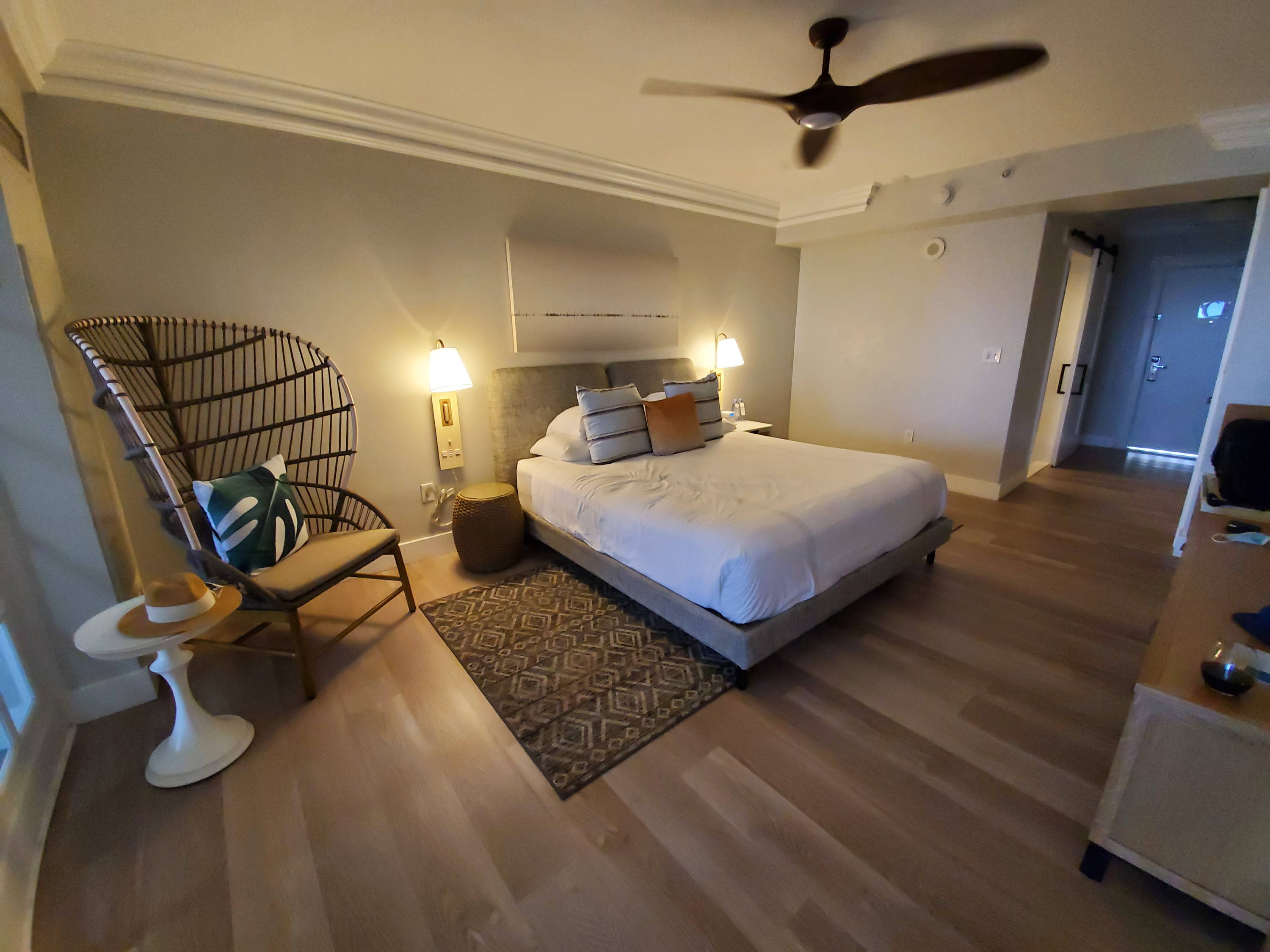 Once we settled in and had a moment to sit on the balcony and watch the waves, we got ready for Dinner. We had reservations set at Ocean 2000, the host and our server were so sweet and made us feel entirely safe and clean. It has an elegant and cozy interior as well as terrace seating overlooking the ocean. We opted to sit inside in a super romantic round booth. Our server promptly took our drink orders and shared the specials for the evening. We decided on getting the curry mussels for an appetizer and wow so much flavor! They were outstanding, seriously. For main courses, I got the filet (rare of course) and my date got the seafood risotto. My steak was cooked perfectly and it just melted in my mouth, and his seafood risotto had an entire lobster tail in it! The risotto was so creamy and so so good. For dessert, we shared the berry cobbler which was amazing as well! This was my first time experiencing 2000 Ocean and I was honestly blown away. I will definitely be stopping by again (I heard their brunch is insane!) After dinner we took a stroll along the beach and sipped cocktails and listened to the live music the Pelican Grand had for the evening. It was such a relaxing and enjoyable night, felt like paradise, honestly.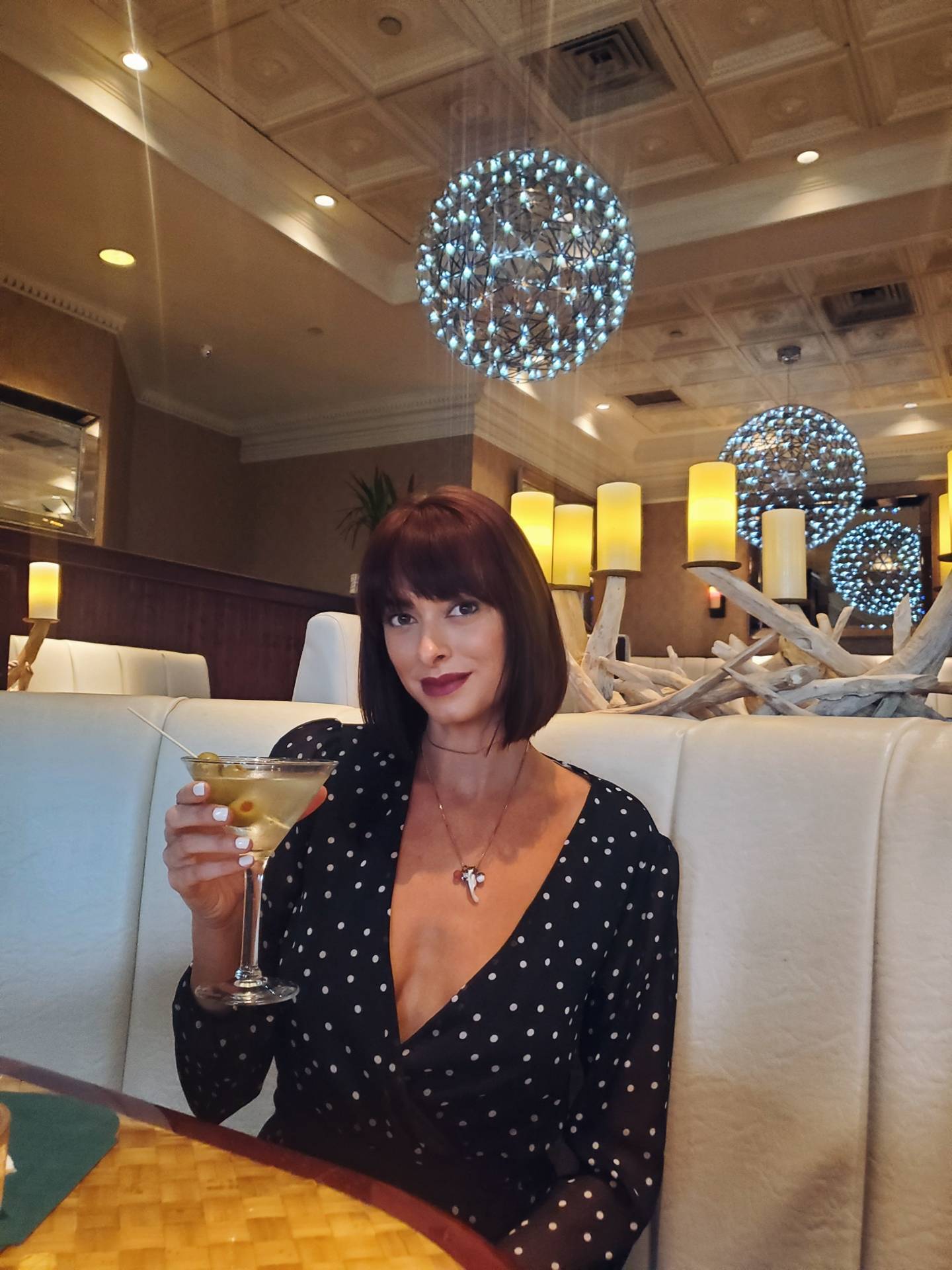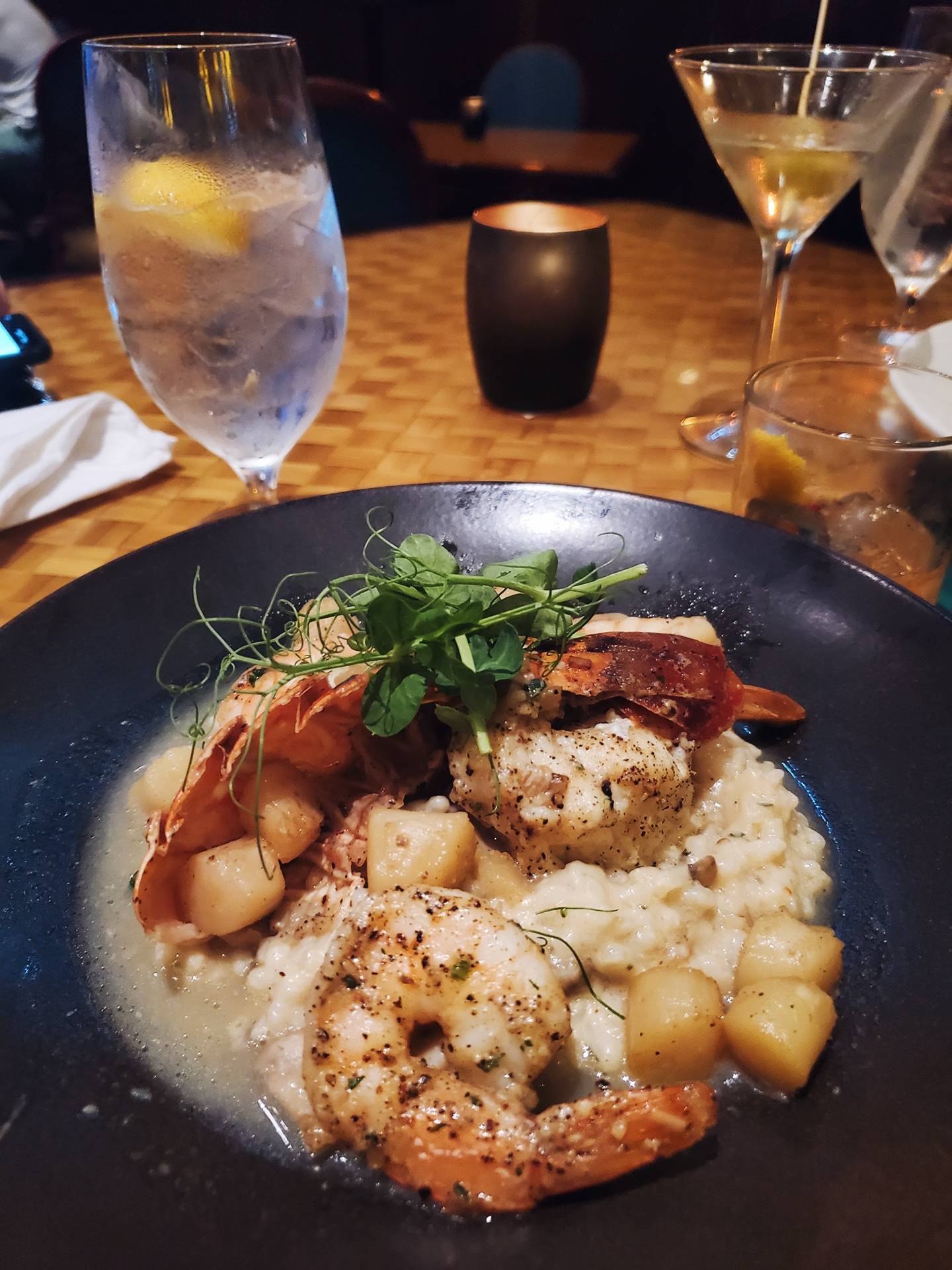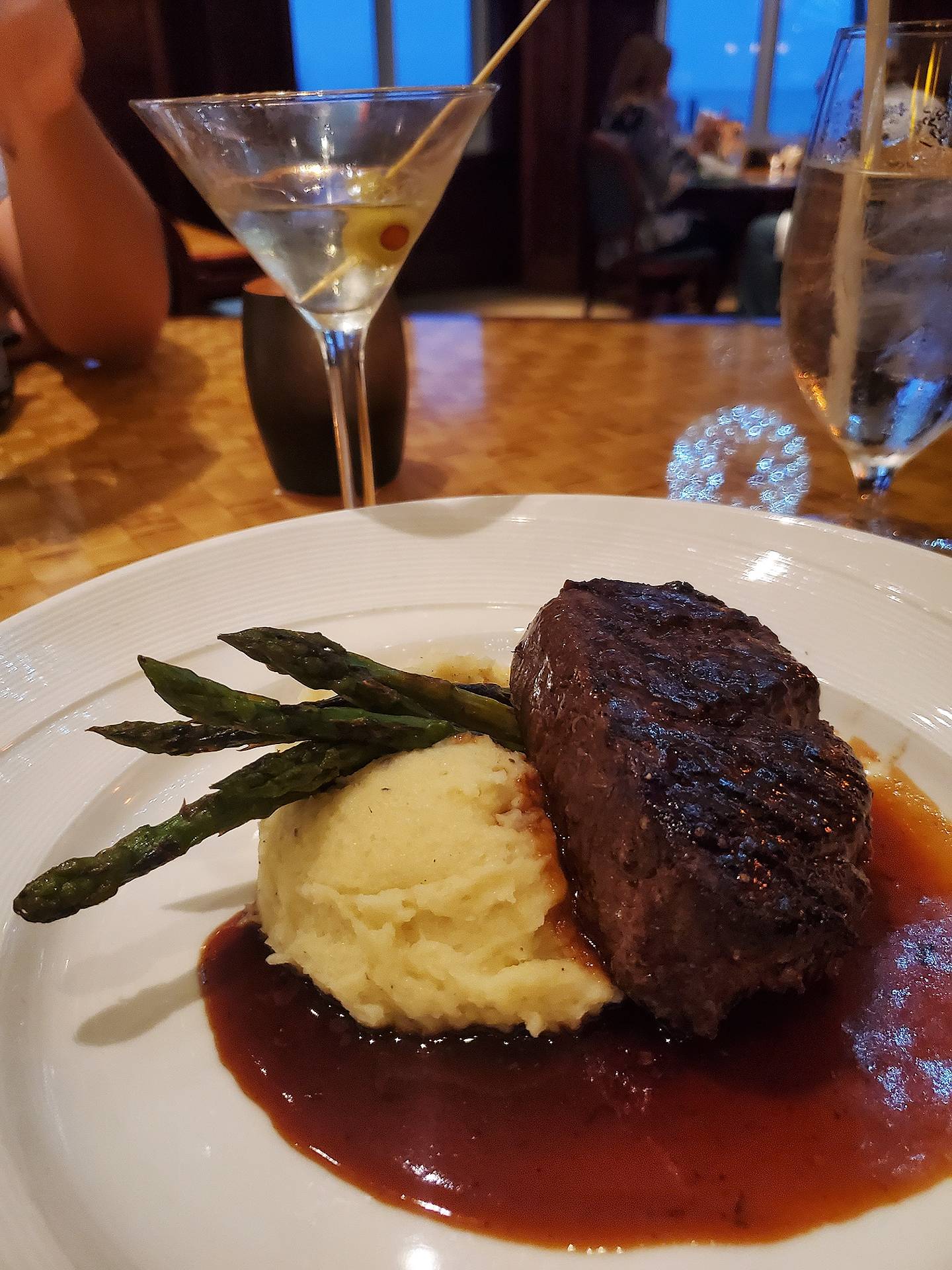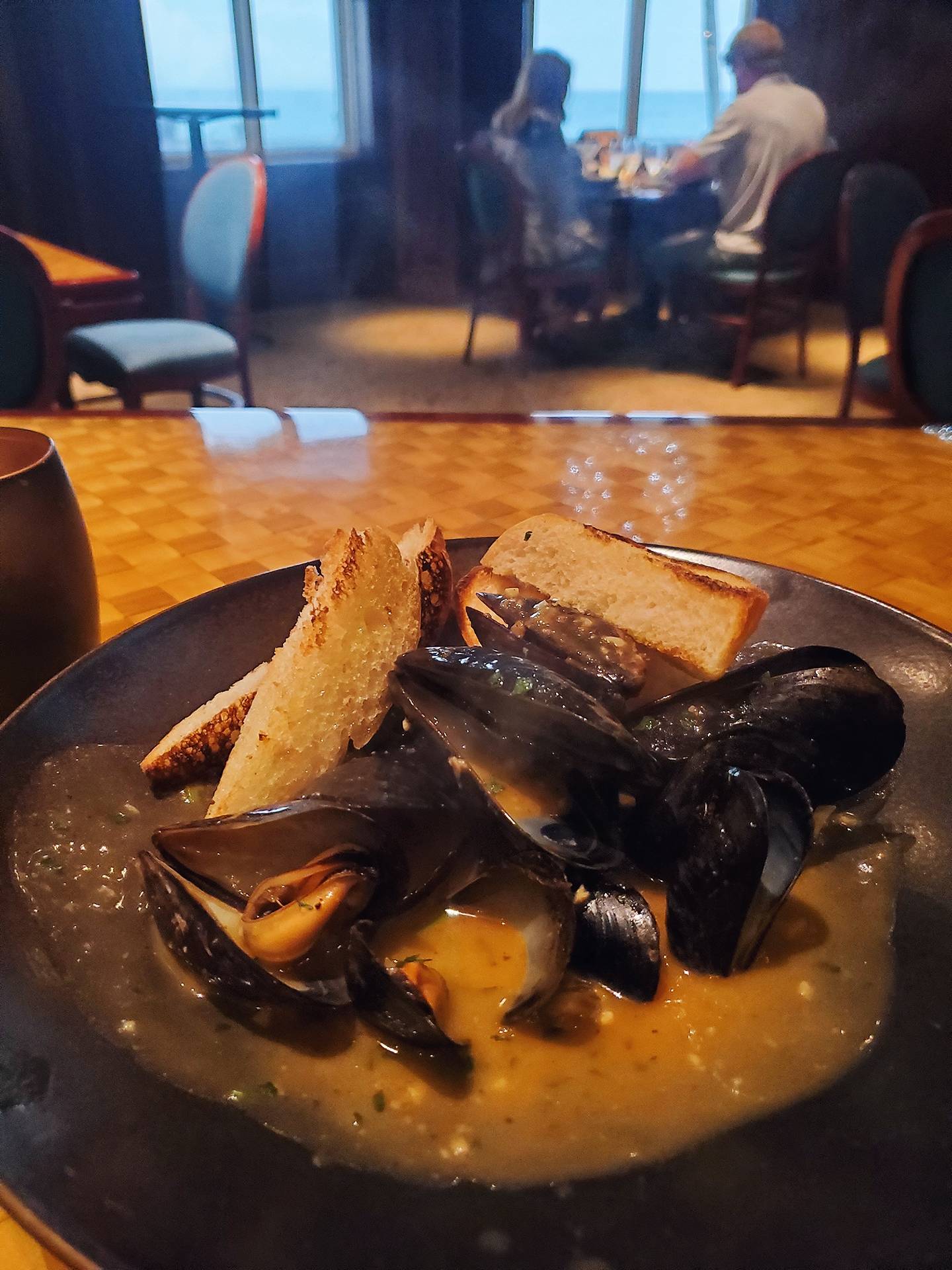 ---
The next morning we awoke fresh and in time for the most gorgeous ocean sunrise, we sipped coffee on our balcony and soaked it all in. We then headed down to the pool and what may be my favorite part of the resort, A LAZY RIVER! I mean come on, who doesn't love floatin' down a lazy river with a pina colada in hand. Which is obviously exactly what I did. And have an exhausting morning of cruising and being poolside we decided to order lunch, we were too relaxed to go in for lunch, luckily they had poolside service in which I was clearly on a filet kick and got a caesar salad with steak (again, rare, duh). It was so good and just what I needed! The pool service and staff were so wonderful, extremely attentive and making sure everything stayed sanitized.
Who doesn't love floatin' down a lazy river with a piña colada in hand?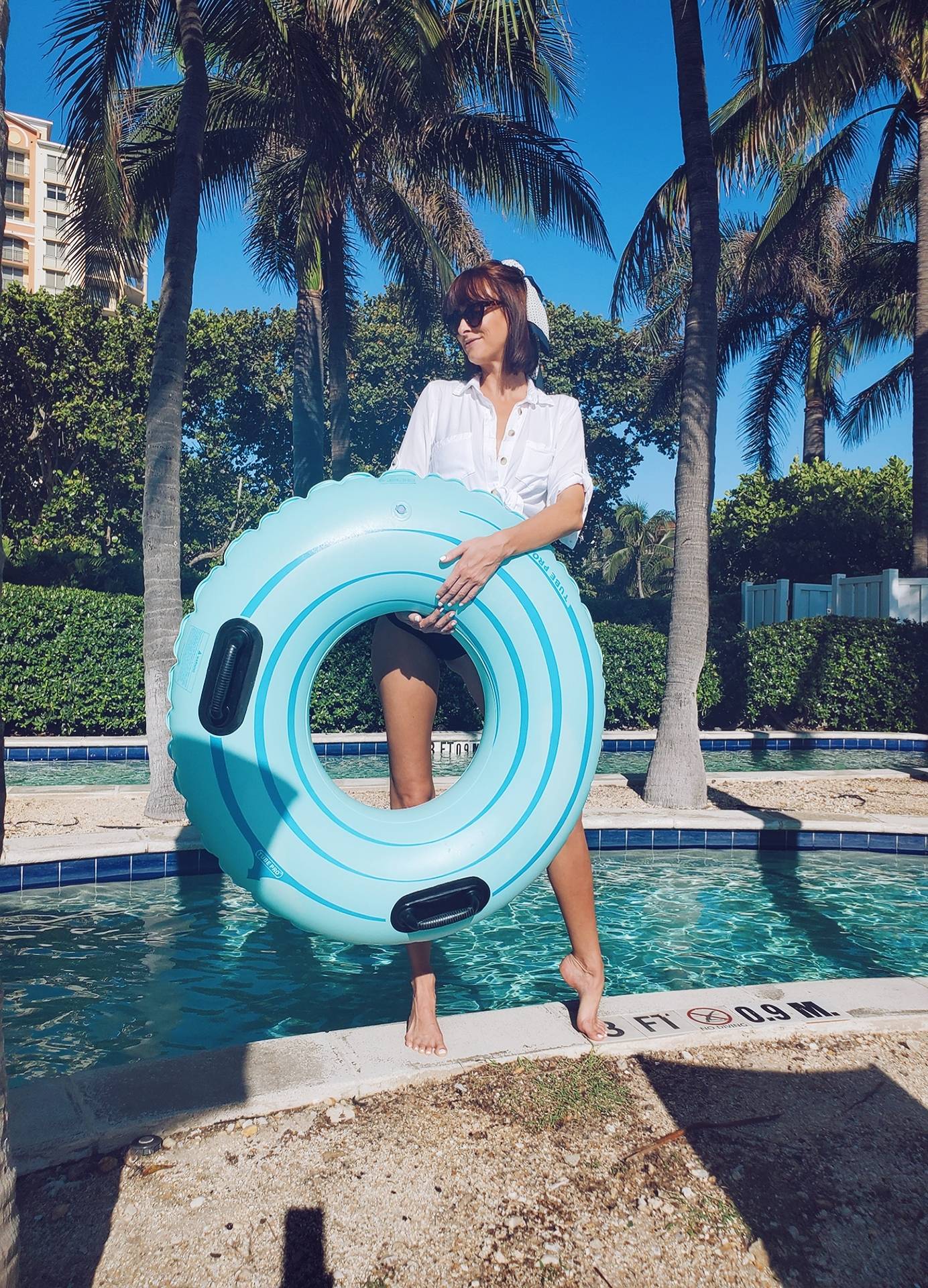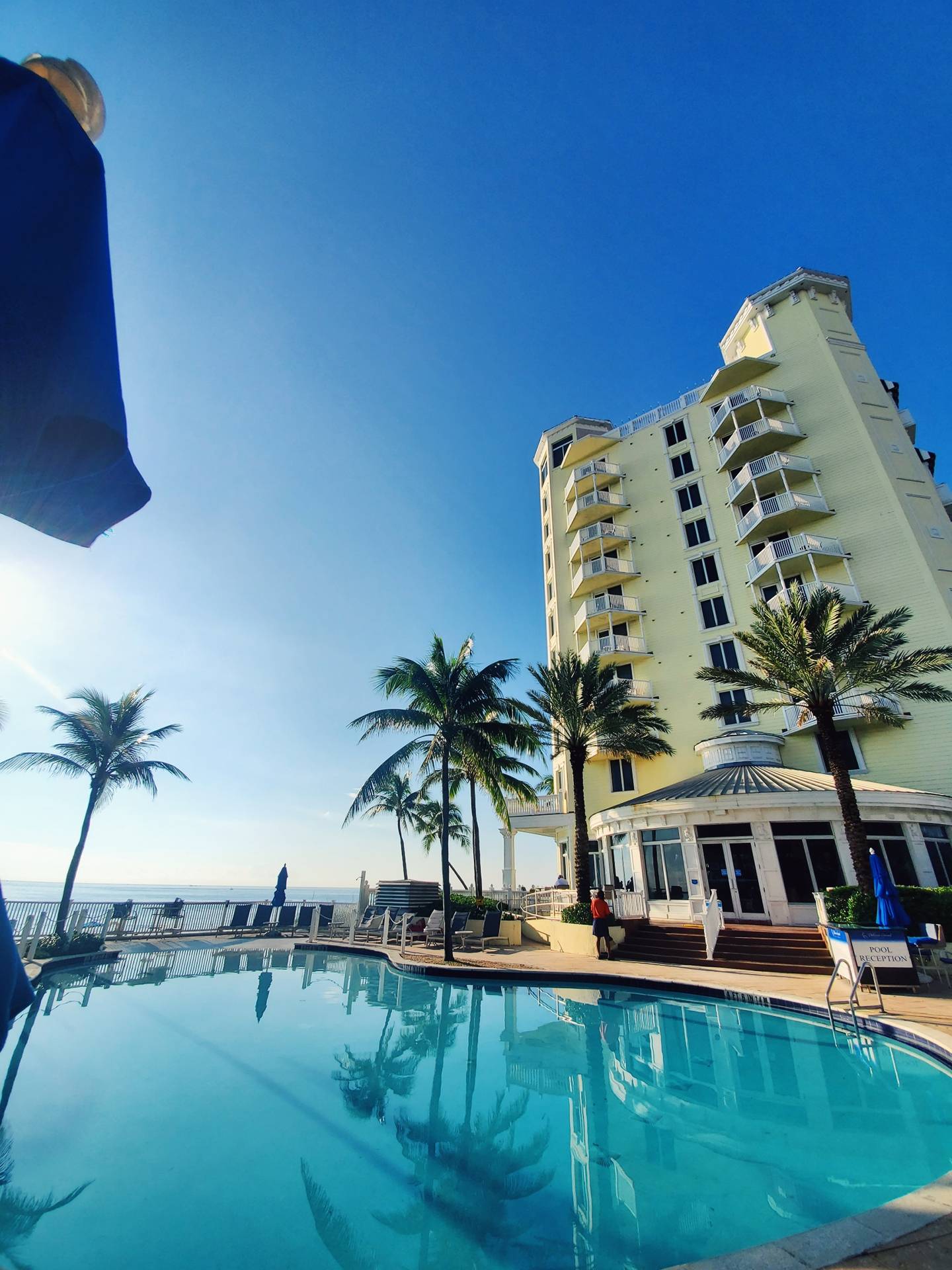 After soaking up some much-needed sun I headed up to the spa, Spa Pure, for a facial. This may be the Spa with the greatest view of all time! Floor to ceiling windows overlooking the ocean, so gorgeous! The facial was everything I could ever want in a facial. My skin felt exfoliated, clean, and soft. The facialist addressed my problem areas and gave me great tips on how to better my skin. The entire process was smooth and everyone was so nice. They took my temperature and everything was immaculately clean and sanitized. The location of this spa is worth it alone! Seeing the ocean while being pampered? Yes please!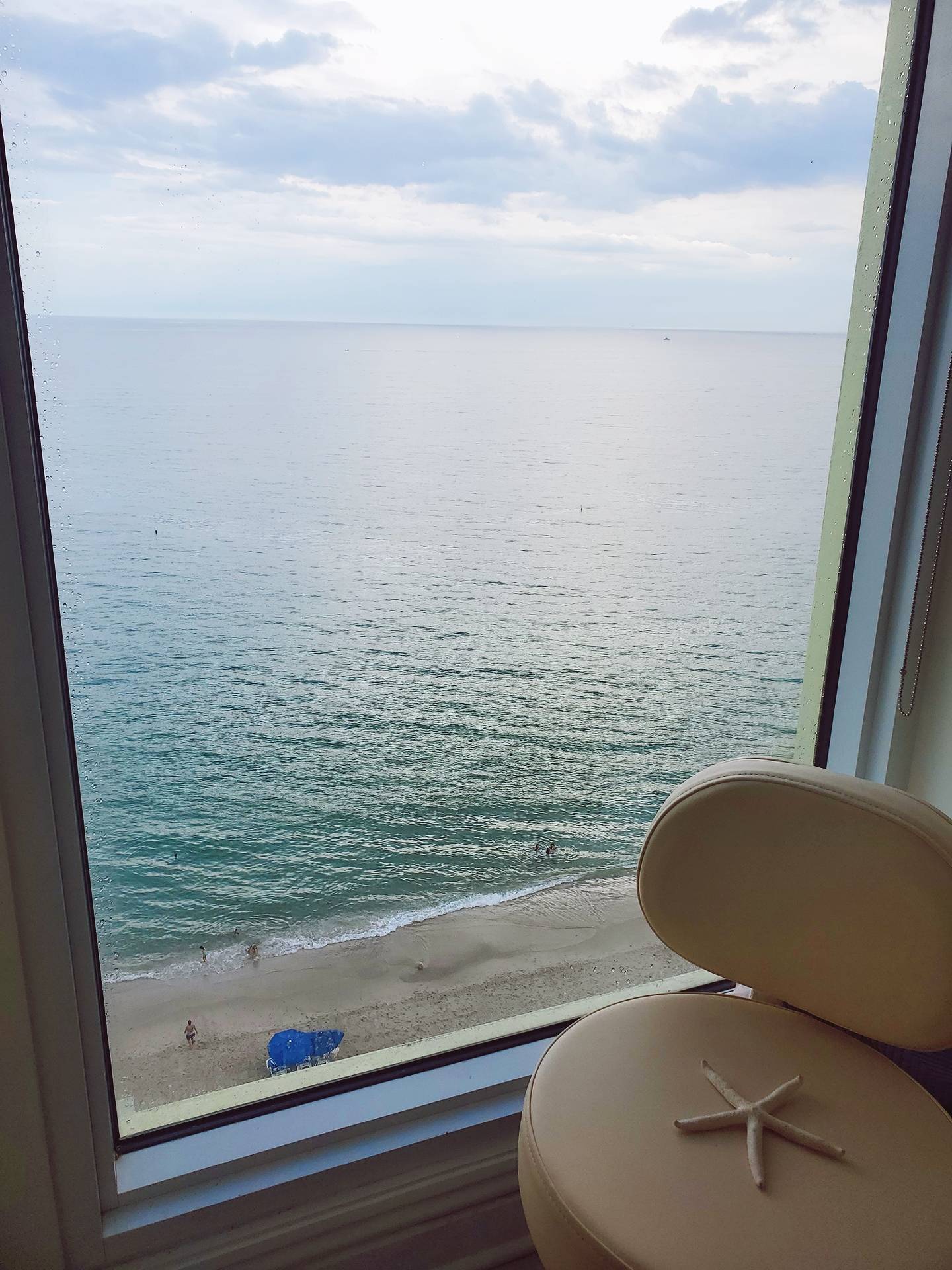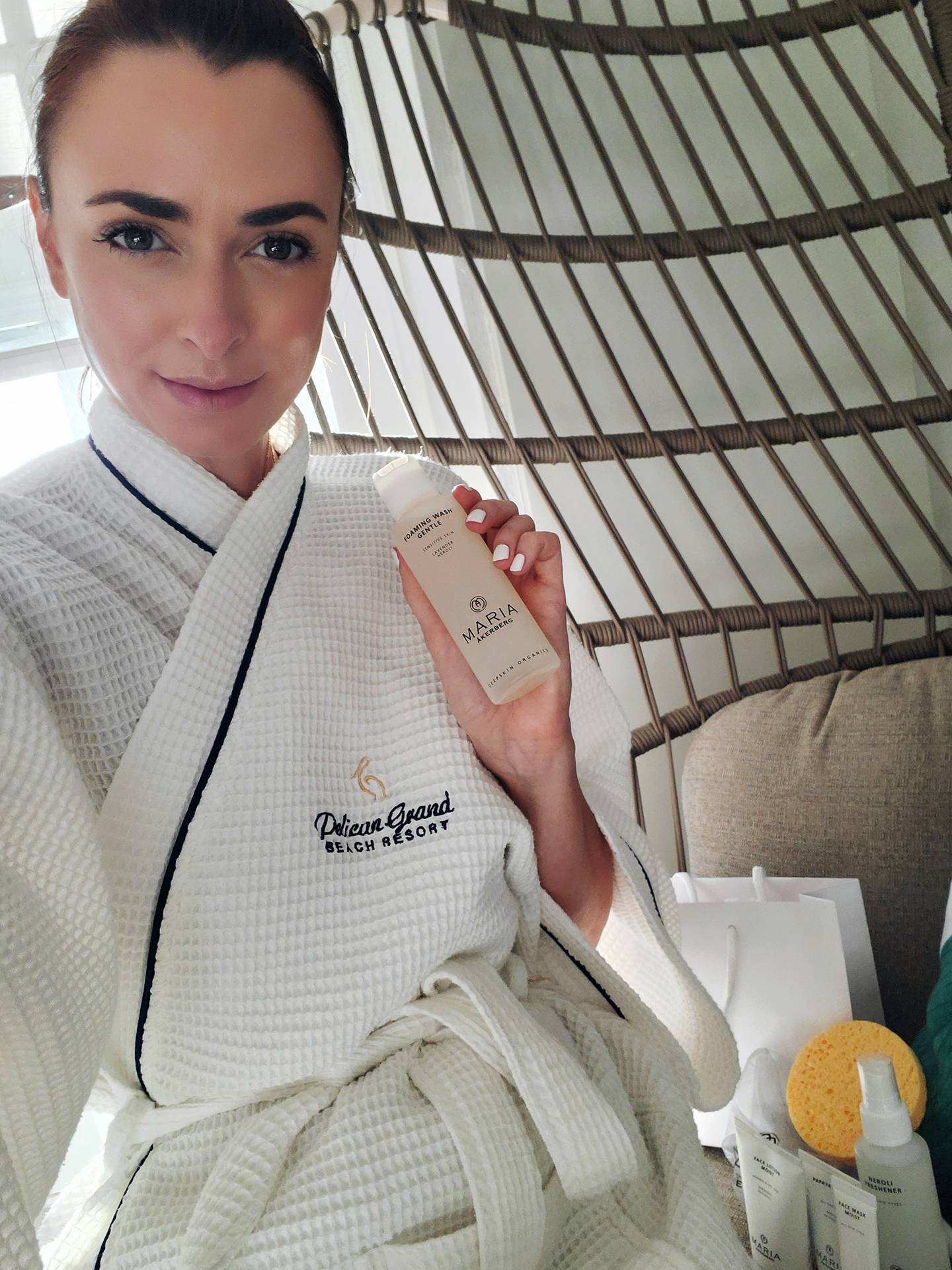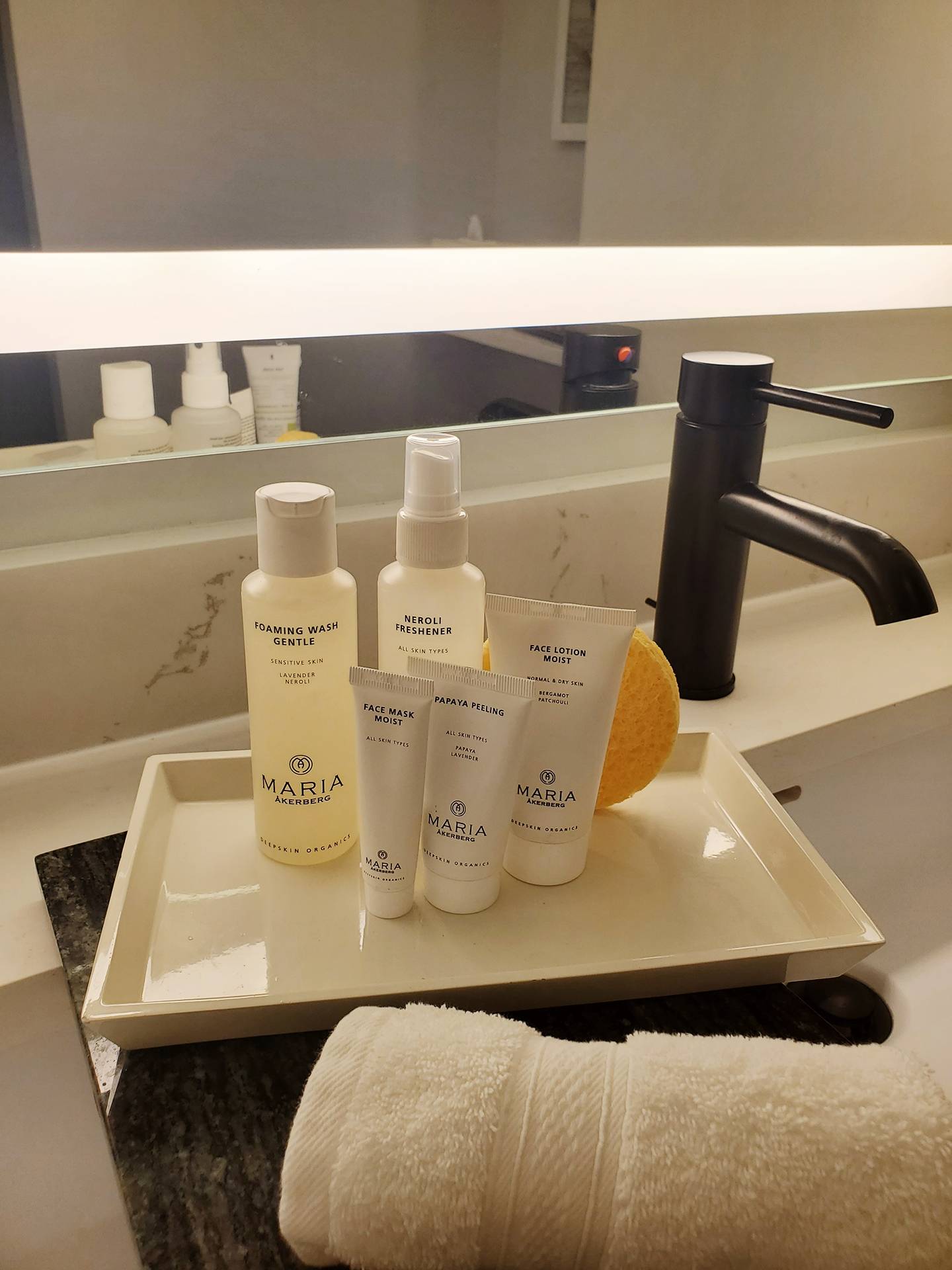 ---
After so much sun and spa I was ready to call it an early night. They, unfortunately, weren't doing room service, however, Uber Eats is basically the same thing so we ordered some fried chicken and had dinner in bed and sacked out early. The sun and spa can really take a lot out of you.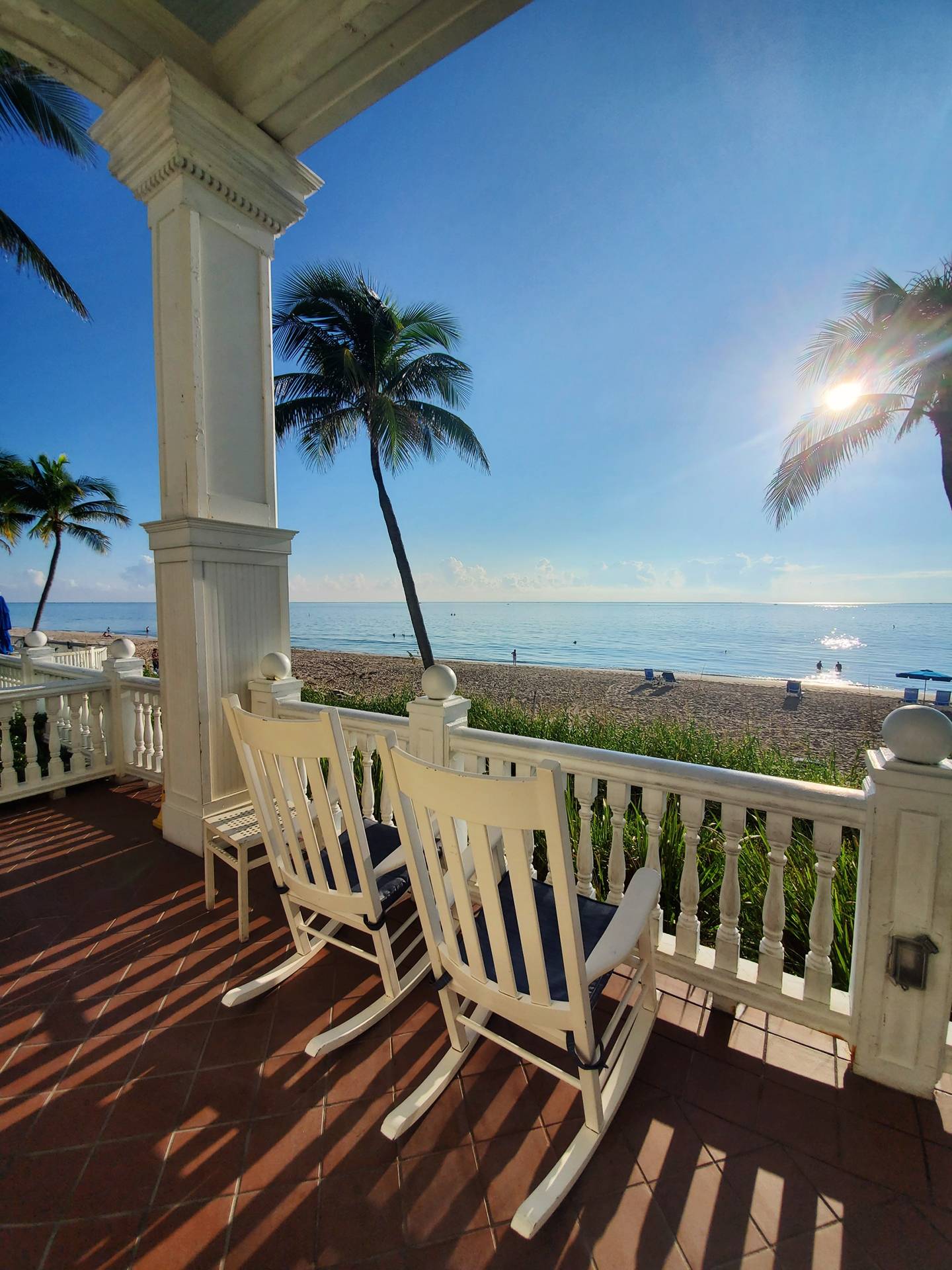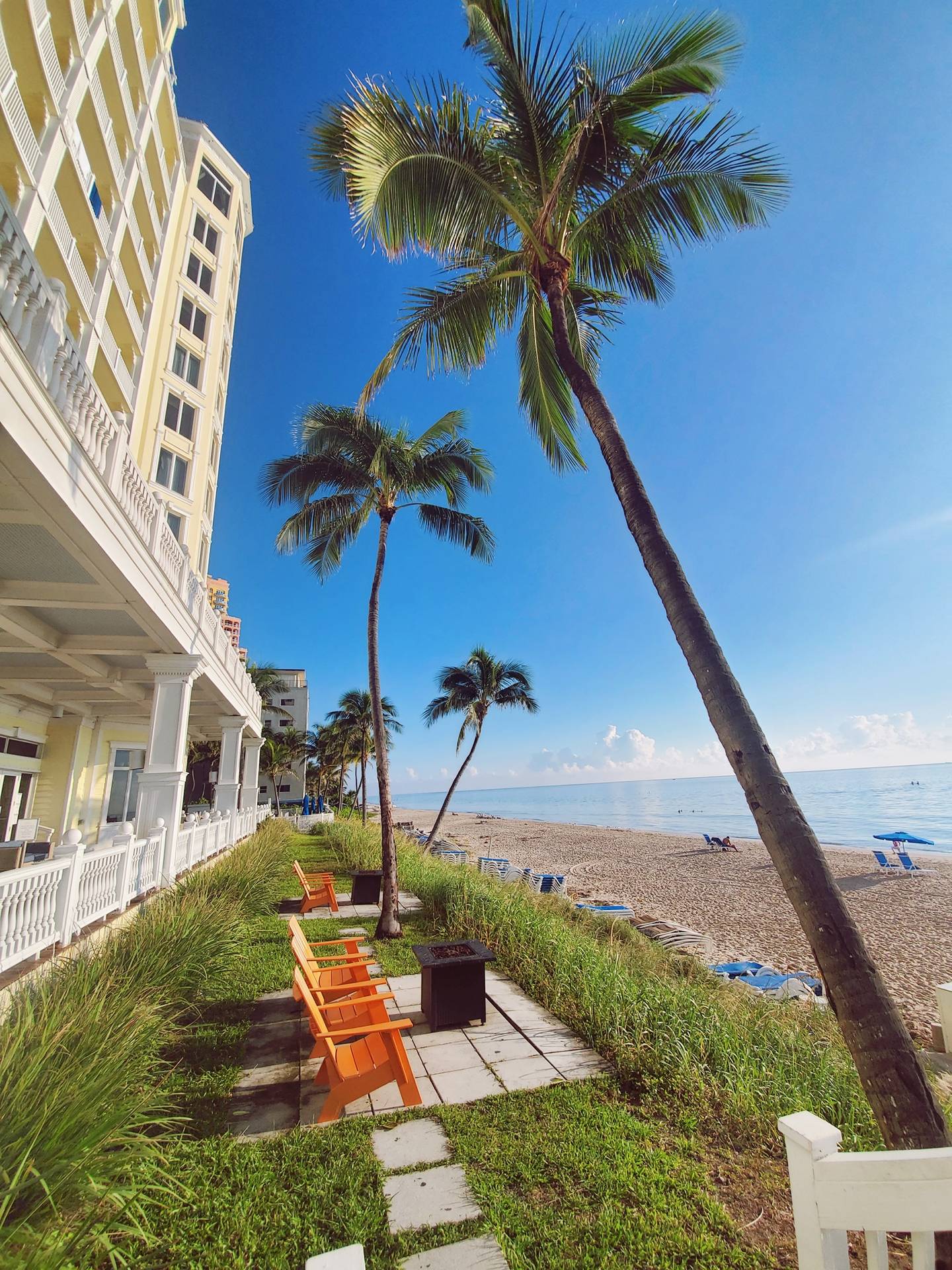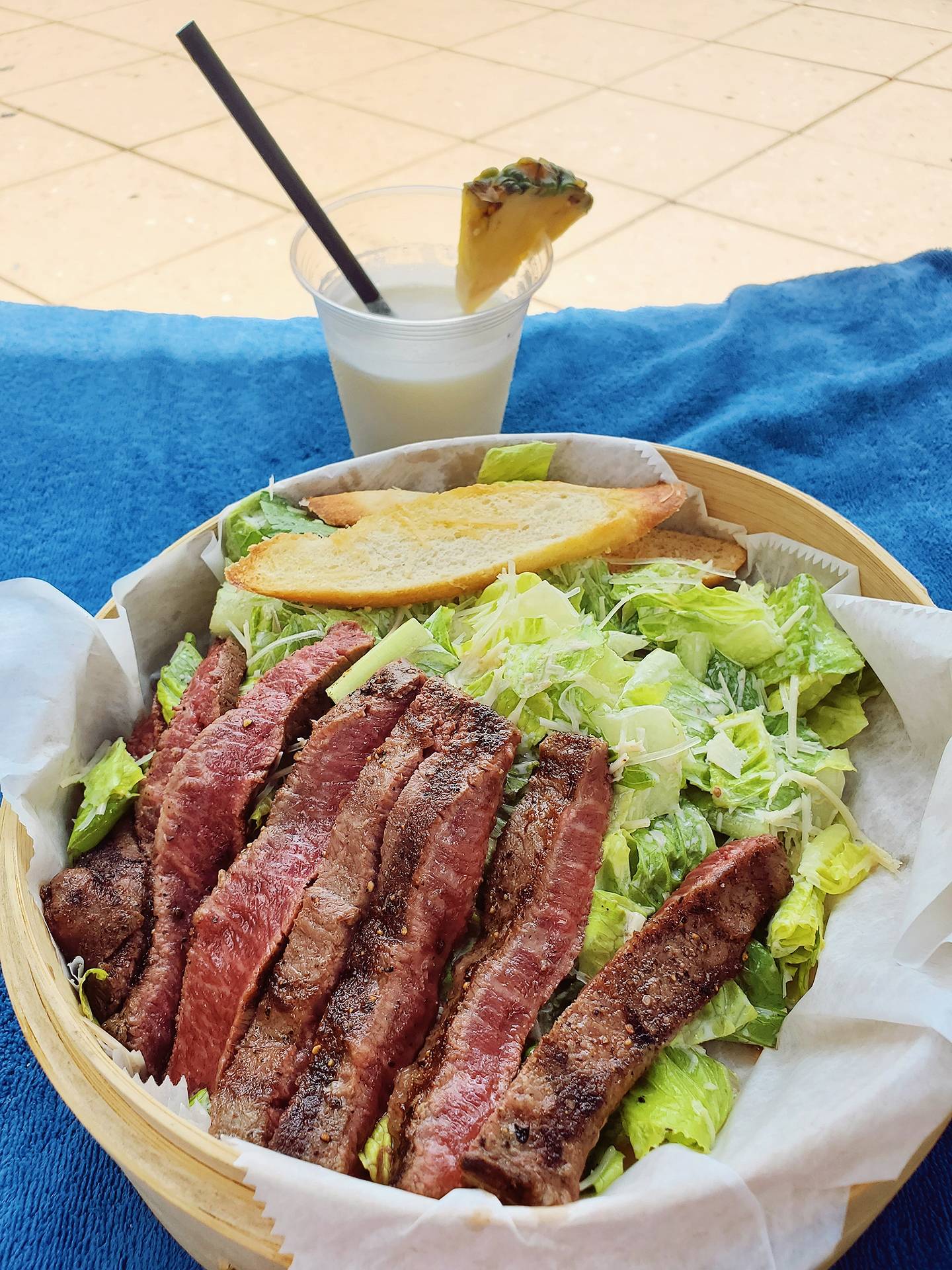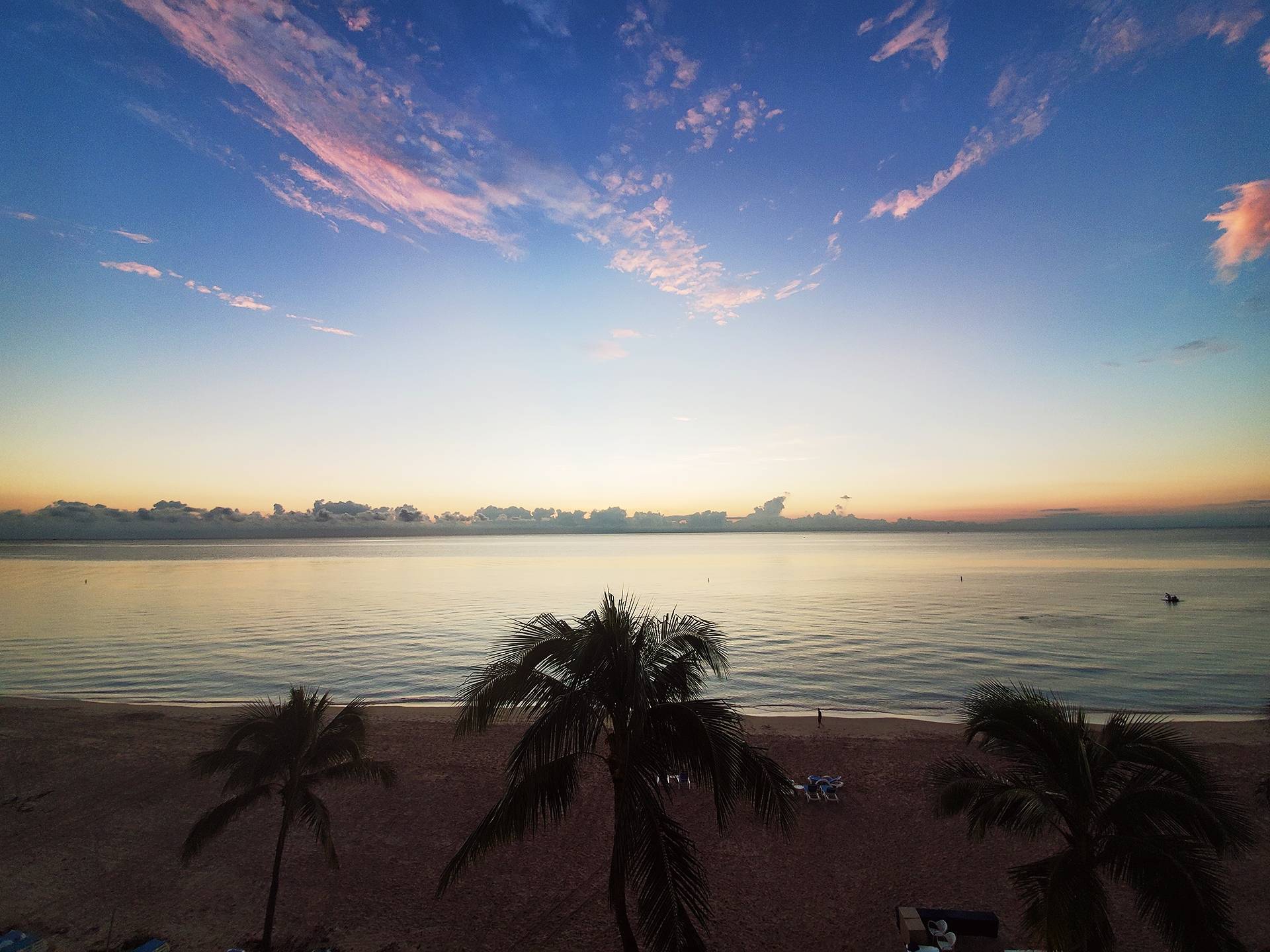 The next morning we slept in and took full advantage of the late checkout. I went downstairs, grabbed coffee, and we enjoyed the remainder of our stay sipping lattes on our balcony. Eventually and unfortunately it was time to check out. We had an absolutely amazing time and it was the perfect staycation. I can't recommend the Pelican Grand Beach Resort & Spa enough, it has everything you could want - pool, beach, spa, luxury, and stunning rooms. Check out more about the resort and book your own stay !