Royalton CHIC Suites Cancun Resort & Spa
Posted by • Laura Anderson
---
The bluest water I've ever seen is at the Royalton CHIC Suites Cancun Resort and Spa, I literally thought they may be dying it because it was just so unbelievably blue! It was such a glorious sight for sore isolation eyes, getting out of town safely was just what we needed during this time.
I absolutely LOVED my stay at the Royalton CHIC Suites Cancun and loved how safe they made us feel during our stay. It was honestly one of my most memorable trips to date, and I'm so excited to take you through it with me!
(With everything going on, the Royalton CHIC SUITES Cancun made us feel safe and clean during our entire stay. Mask enforcements were in place and constant cleaning was enforced.)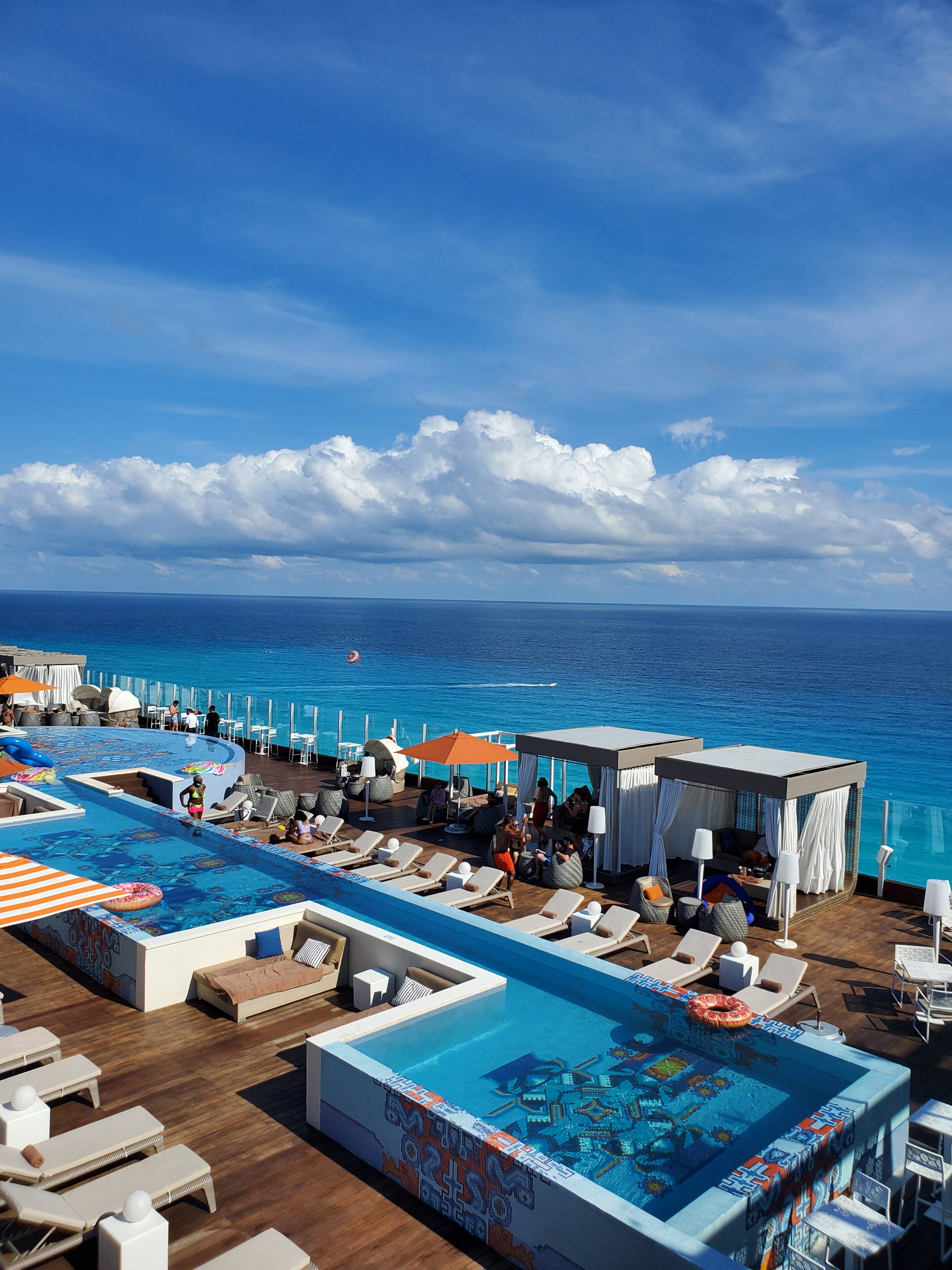 "You know the scene in Sex and the City 2 movie where they arrive in Abu Dhabi with Butlers and an amazing Resort? Yeah, it was kind of like that."
We arrived on a Thursday and because we're boujee we booked our stay with the Diamond Club (definitely the route I would recommend going). We had a car ready to pick us up as soon as we landed and once we made it to this gorgeous Resort we had VIP check-in and welcome drinks upon arrival, you know, to ease the stress of a grueling 1.5hr flight, it was lovely and made us feel right at home!
The Diamond Club also included Butler service, yes BUTLER service. Alain, our Butler made our stay so incredibly amazing and special. He coordinated everything for us and made sure we had dinner reservations set every night, chairs set up and waiting at the beach, and surprises like champagne and strawberries, as well as anything and everything else we could have possibly wanted. You know the scene in Sex and the City 2 movie where they arrive in Abu Dhabi with Butlers and an amazing Resort? Yeah, it was kind of like that.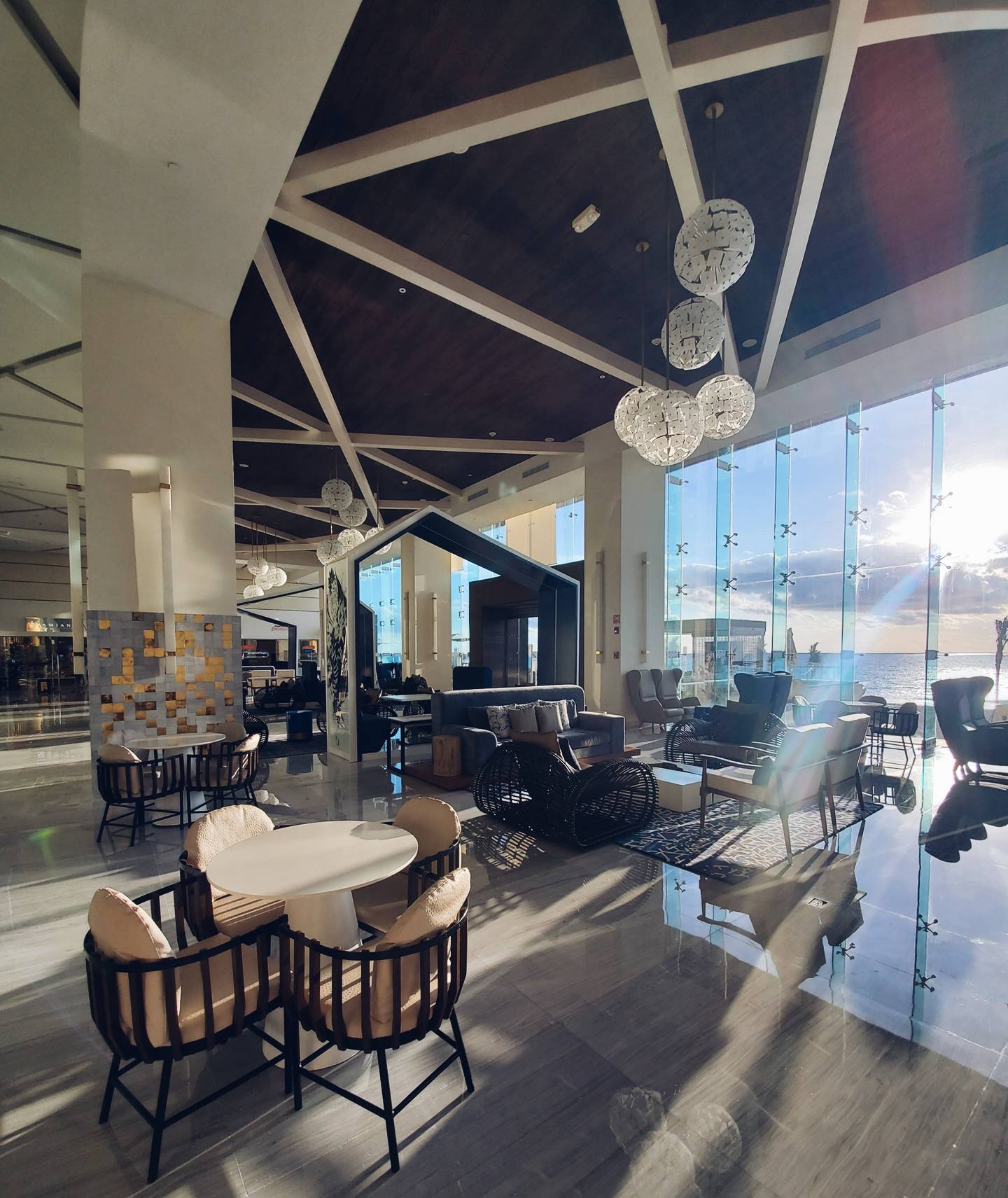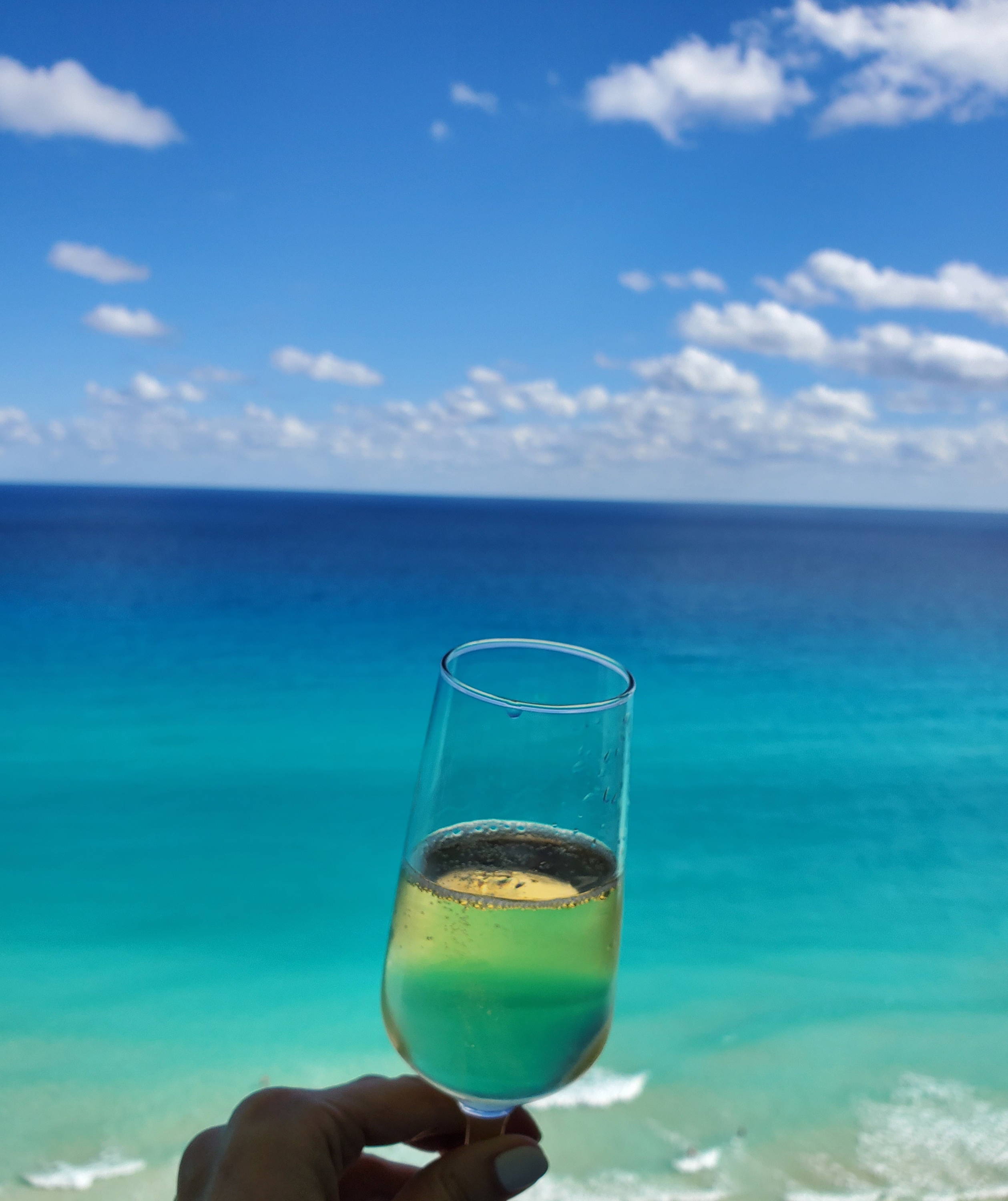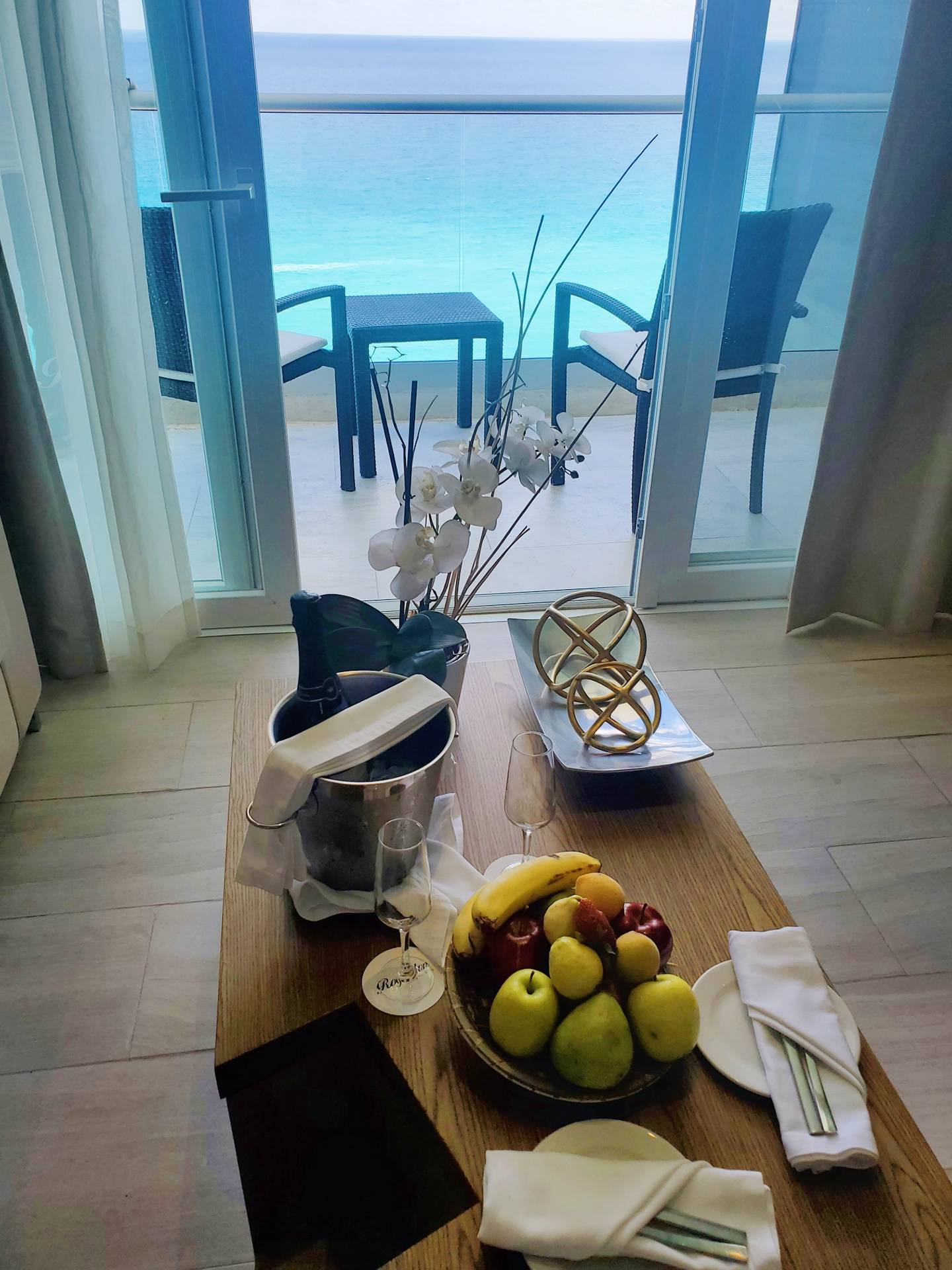 Once we popped the welcome Champagne and took in the amazing view from our room, we threw on our swimsuits and headed down to enjoy some of the glorious Cancun sun. Our Butler Alain had beach chairs all set and ready for us to relax. We put in an appetizer order of fresh grilled octopus, ceviche, and espresso martinis. Everything was fabulous and it was the absolute perfect start to our vacation. After a couple hours of basking and indulging we decided to head upstairs to freshen up for Dinner. The resort boasts a number of fine dining restaurants ranging from a Steakhouse, to Mexican, to Italian, and everything in between. It was extremely hard to choose each night but we decided to go big on our first night and had Alain make us reservations at the Steakhouse. We each enjoyed a perfectly cooked rare filet, red wine, and dessert. What a tough life, right?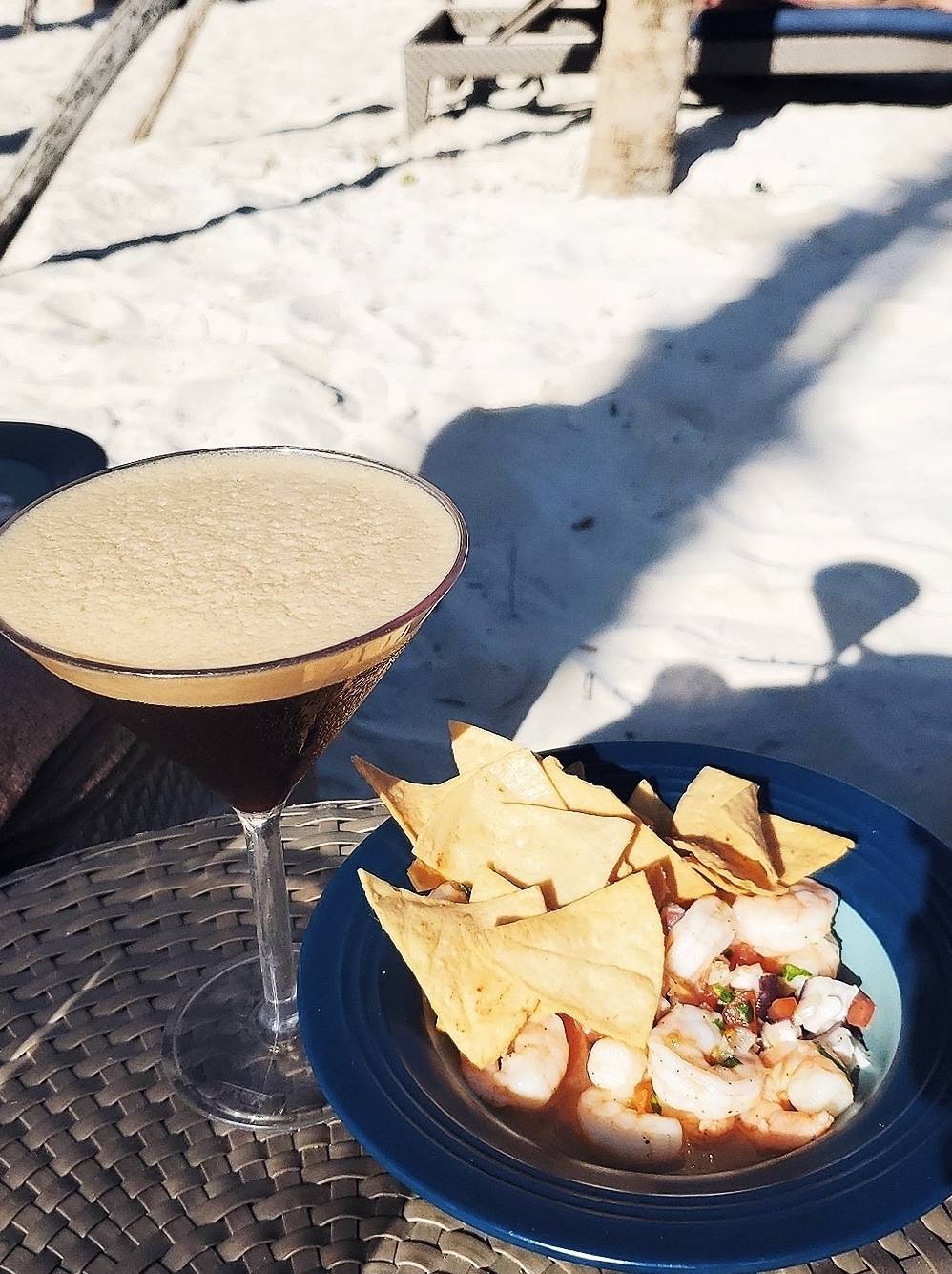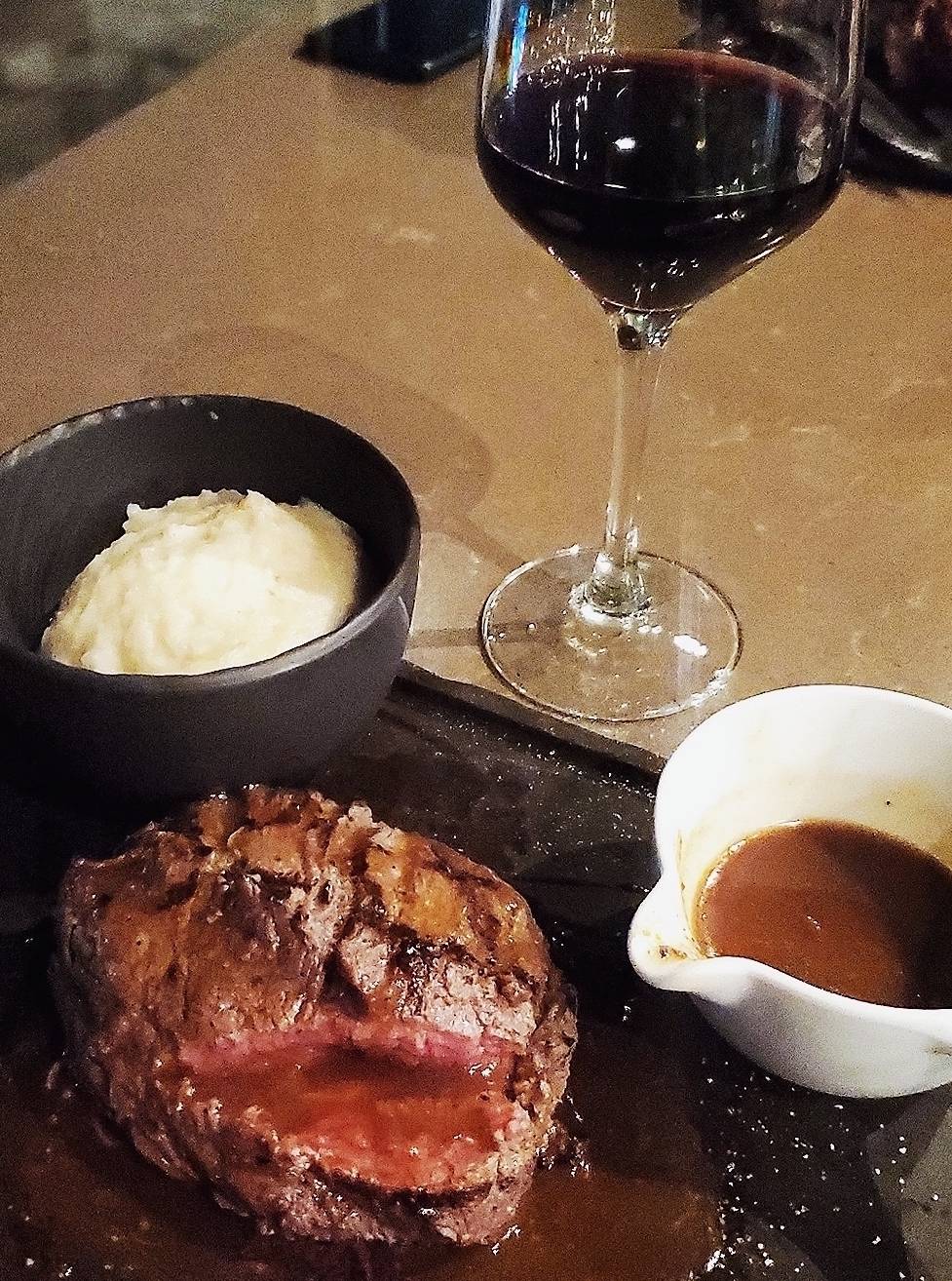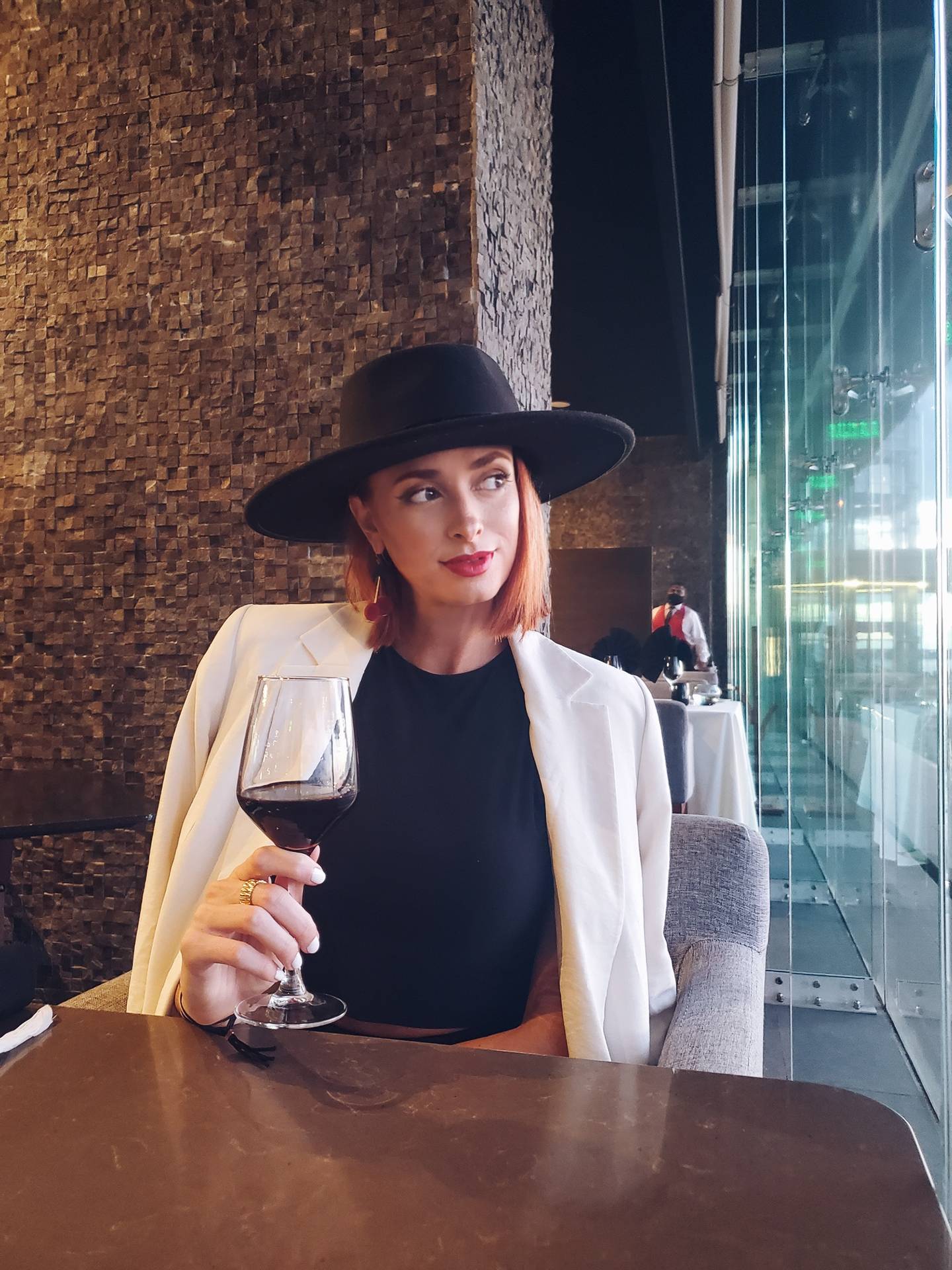 ---
The Royalton CHIC Suites Cancun had a number of fun activities going on throughout the day, shows, performances, dancing, tequila tastings, parties, etc. There was never a dull moment and always something fun to do. I was honestly so impressed with the caliber of all the shows and performances, and being there during the holidays was truly magical.
I was honestly so impressed with the caliber of all the shows and performances.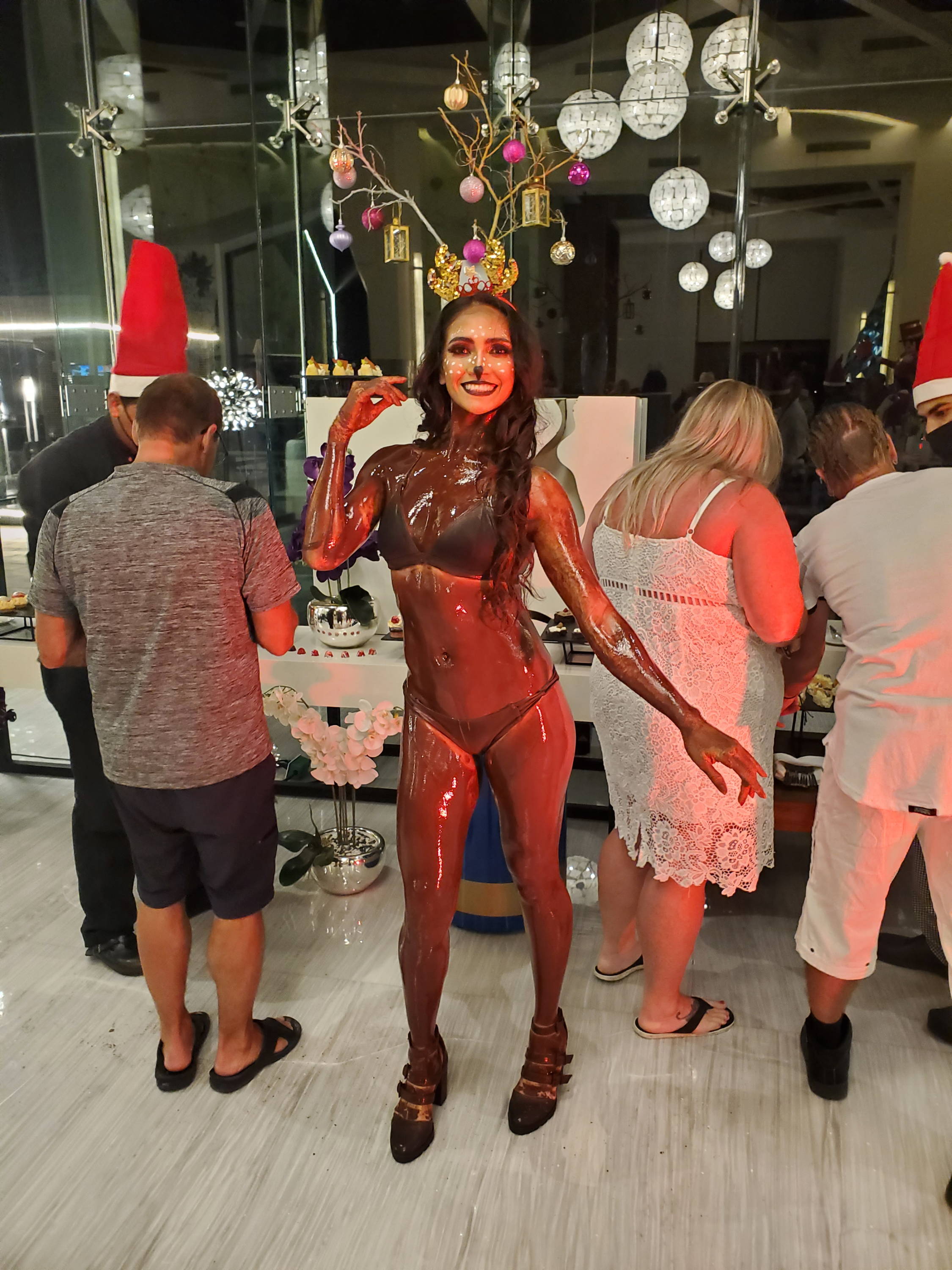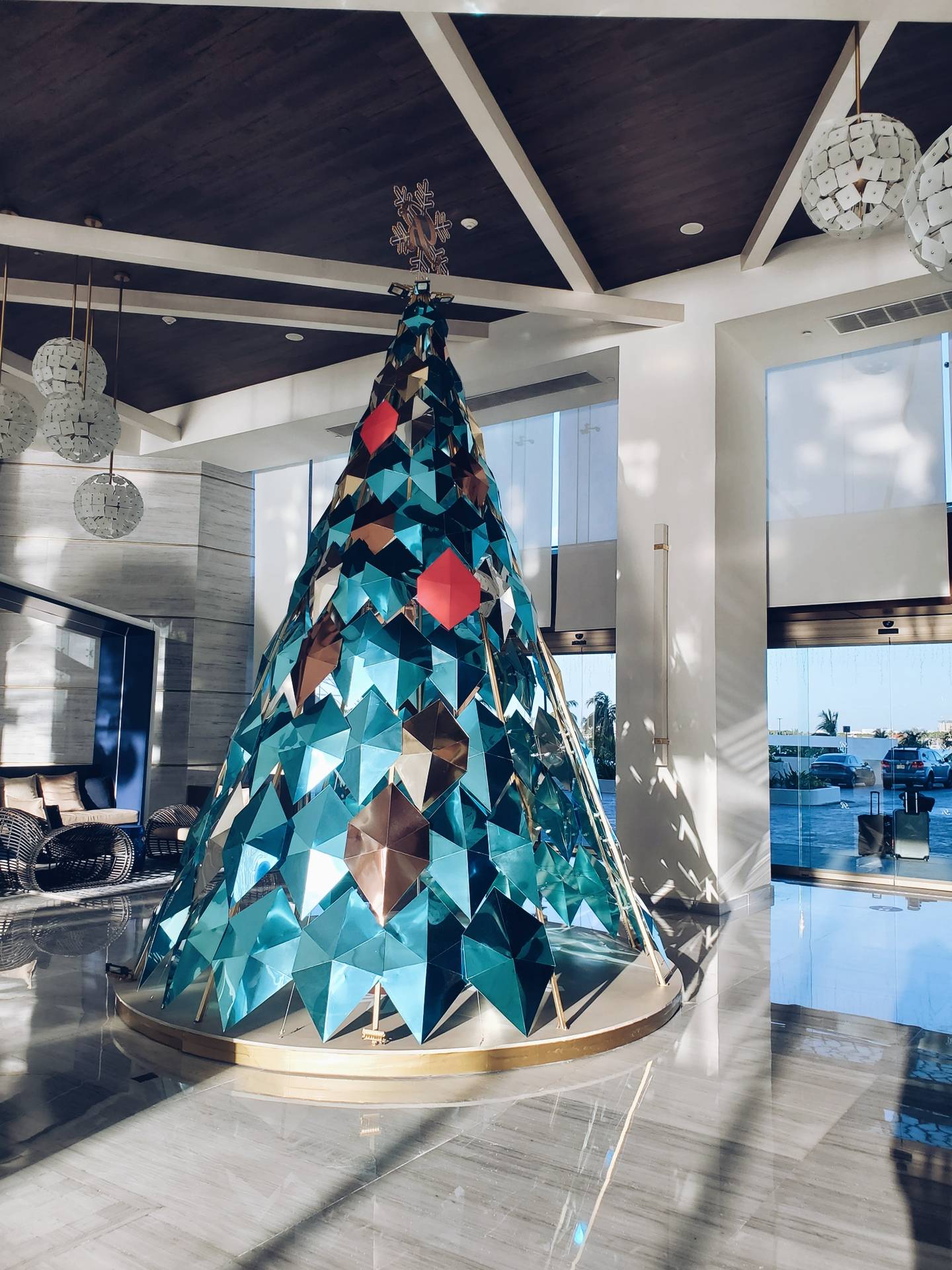 We woke up bright and early the next morning because we had a PACKED fun filled day planned. The resort helped us coordinate the excursion of a lifetime through Nexus Tours. With so many choices of things to do we honestly couldn't decide and then, the brilliant person that I am, came up with the brilliant idea of: LET'S DO IT ALL! Which is exactly what we did!
We went ATVing 12 miles through the jungle, we went ziplining, we witnessed an ancient Mayan ceremony, and then we topped it all off by jumping into a Cenoté! It was truly an excursion of a lifetime that we will never forget!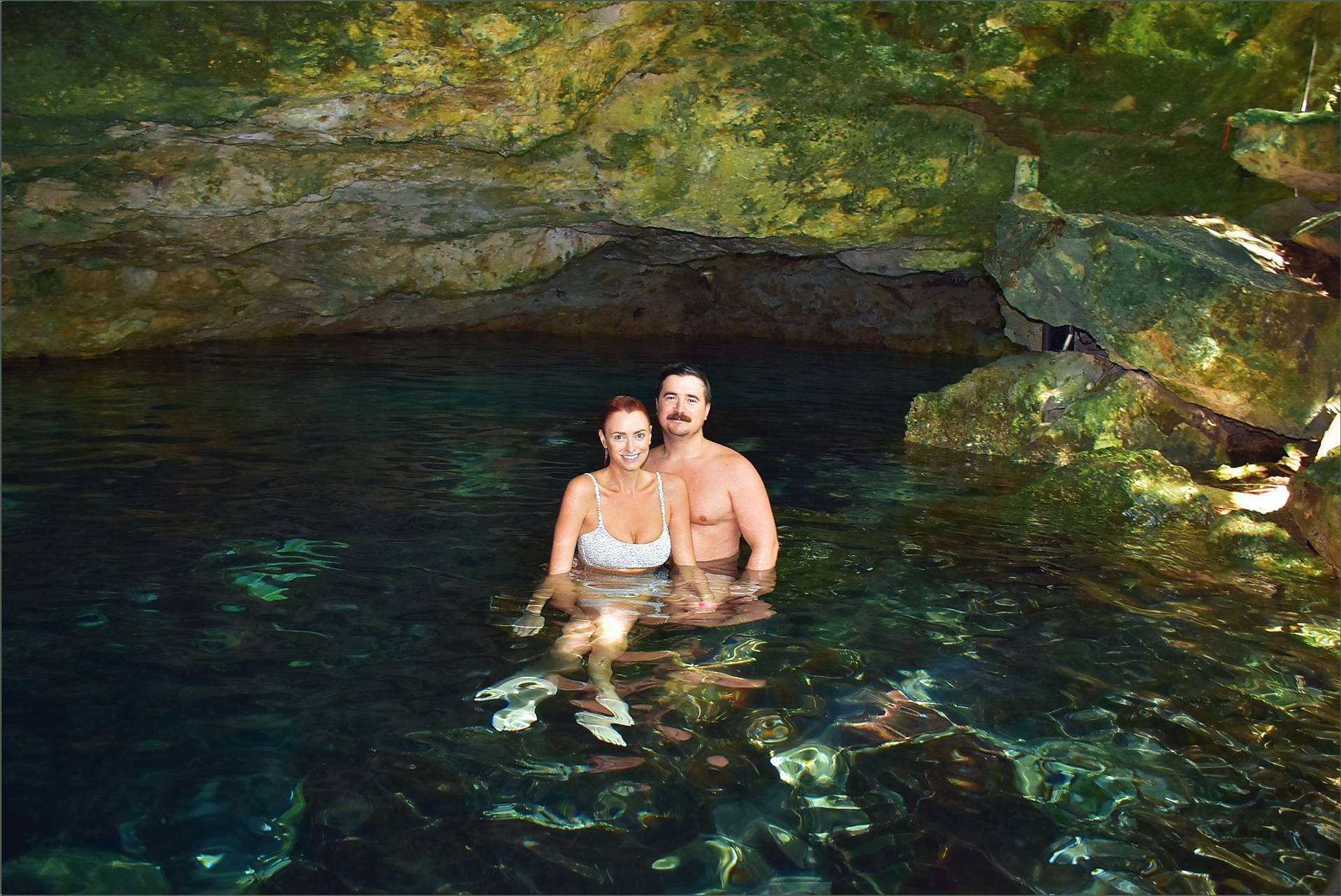 ---
Spa Days are the Best days
And of course, it wouldn't be a complete "I'd Rather be at the Spa" vacation without a Spa day. After all the exhausting activities from the day before it was the perfect time to wake up, have breakfast, and treat myself an indulgent spa day!
I enjoyed an hour long rejuvenating massage which was absolutely amazing. I literally almost fell asleep on the table, that's how relaxing it was. They also have hydrotherapy pools to reset your body. I mean, does it even get any better?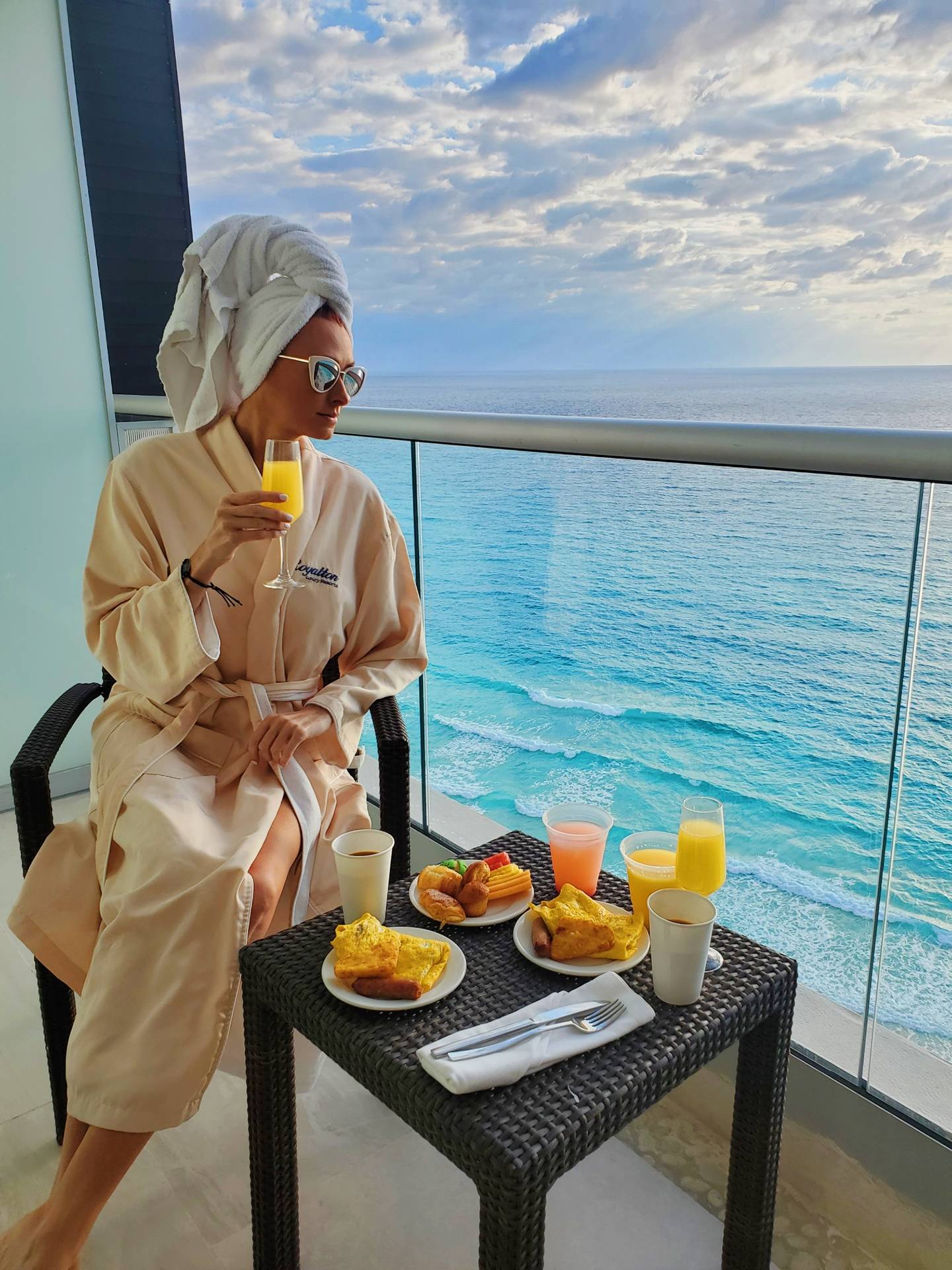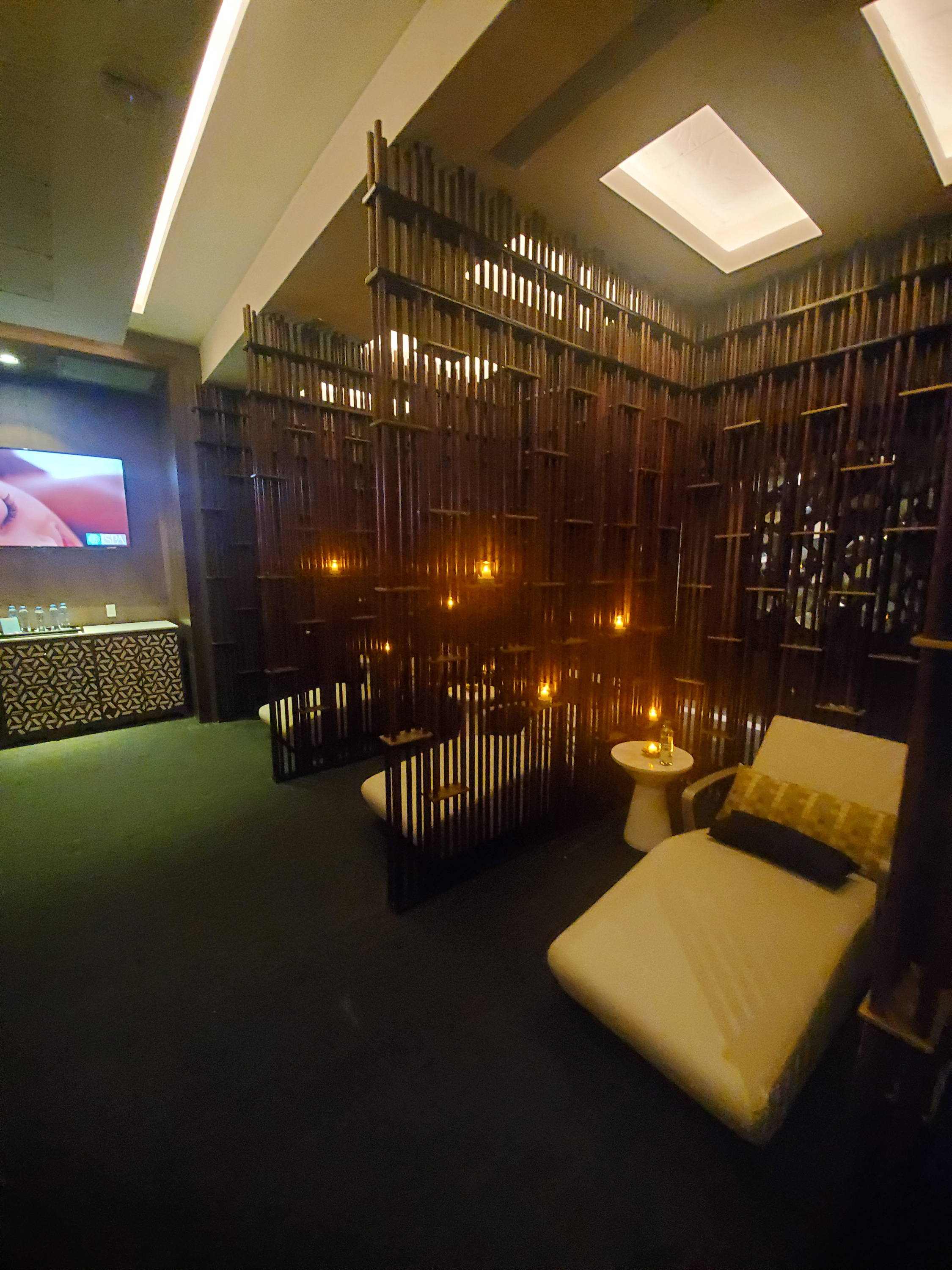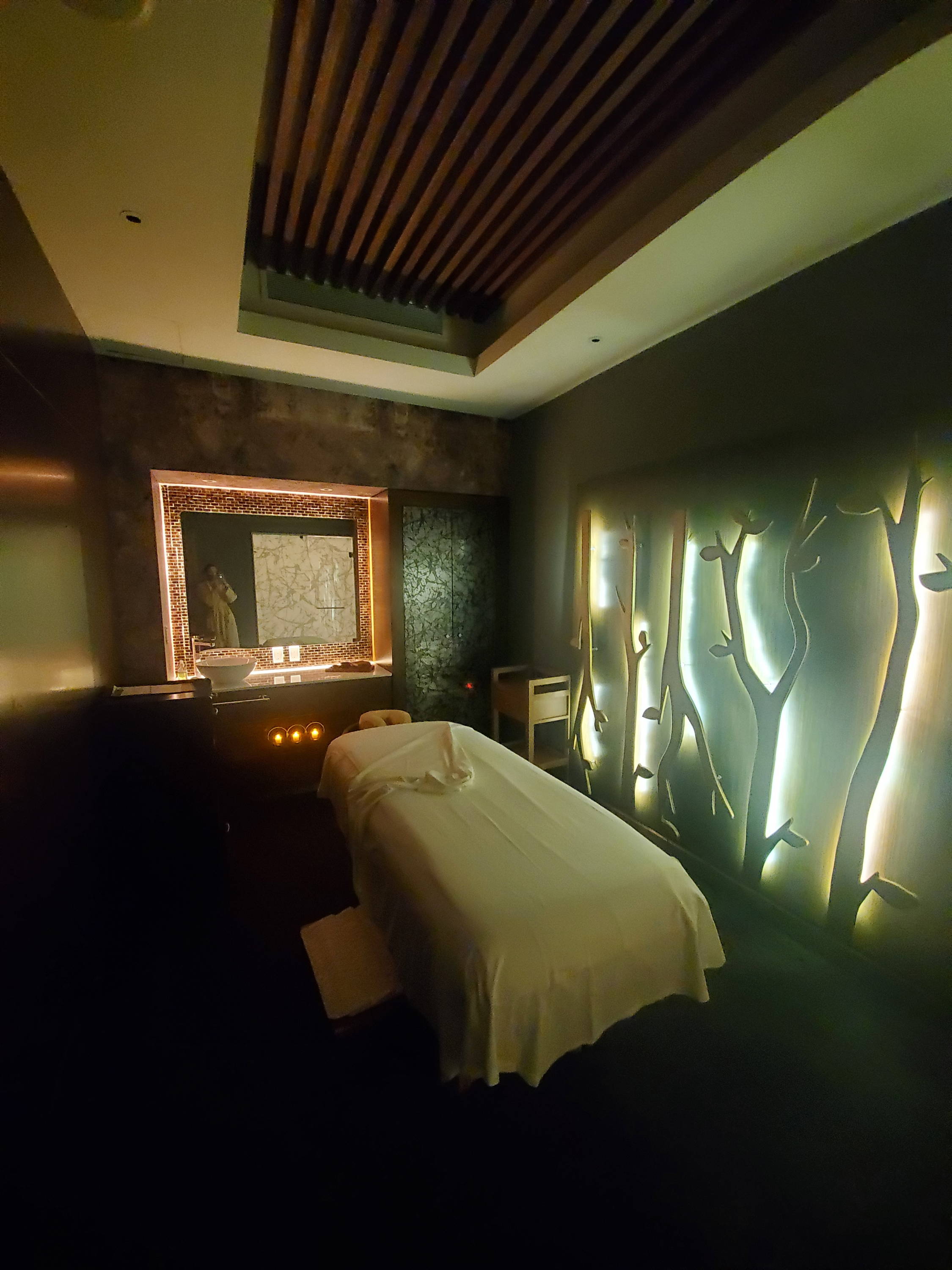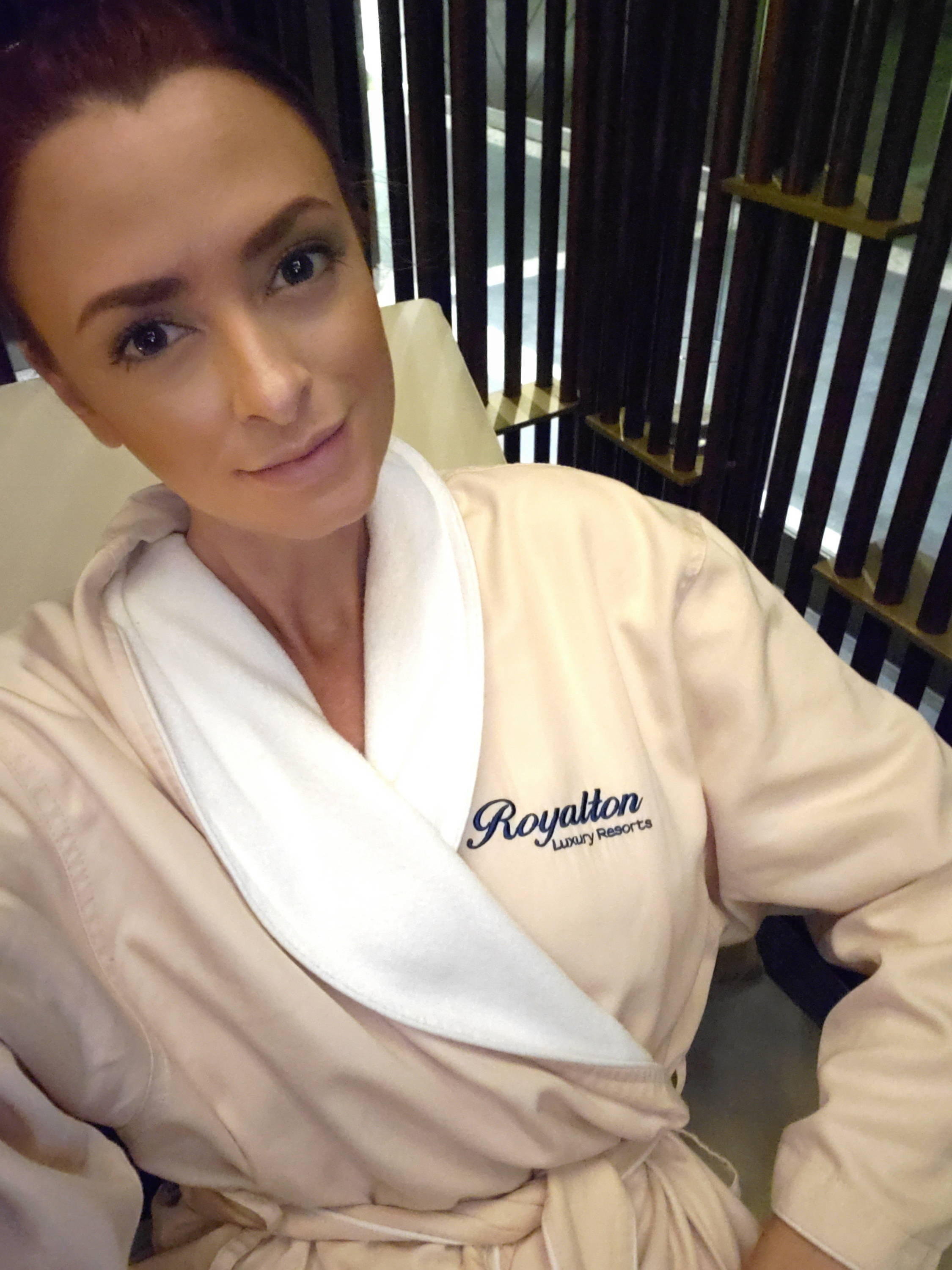 Our final day at the Royalton CHIC SUites Cancun was filled with relaxation in the sun. We spent the day beachside + poolside and taking full advantage of the swim up bar (because honestly who can be bothered to get out of the pool to order another piña colada?). We also made it up to the rooftop for some fun at their rooftop pool/lounge Level 18, which had the most amazing view, cabanas, and even a foam party! If you ever find yourself in Cancun I HIGHLY recommend checking it out.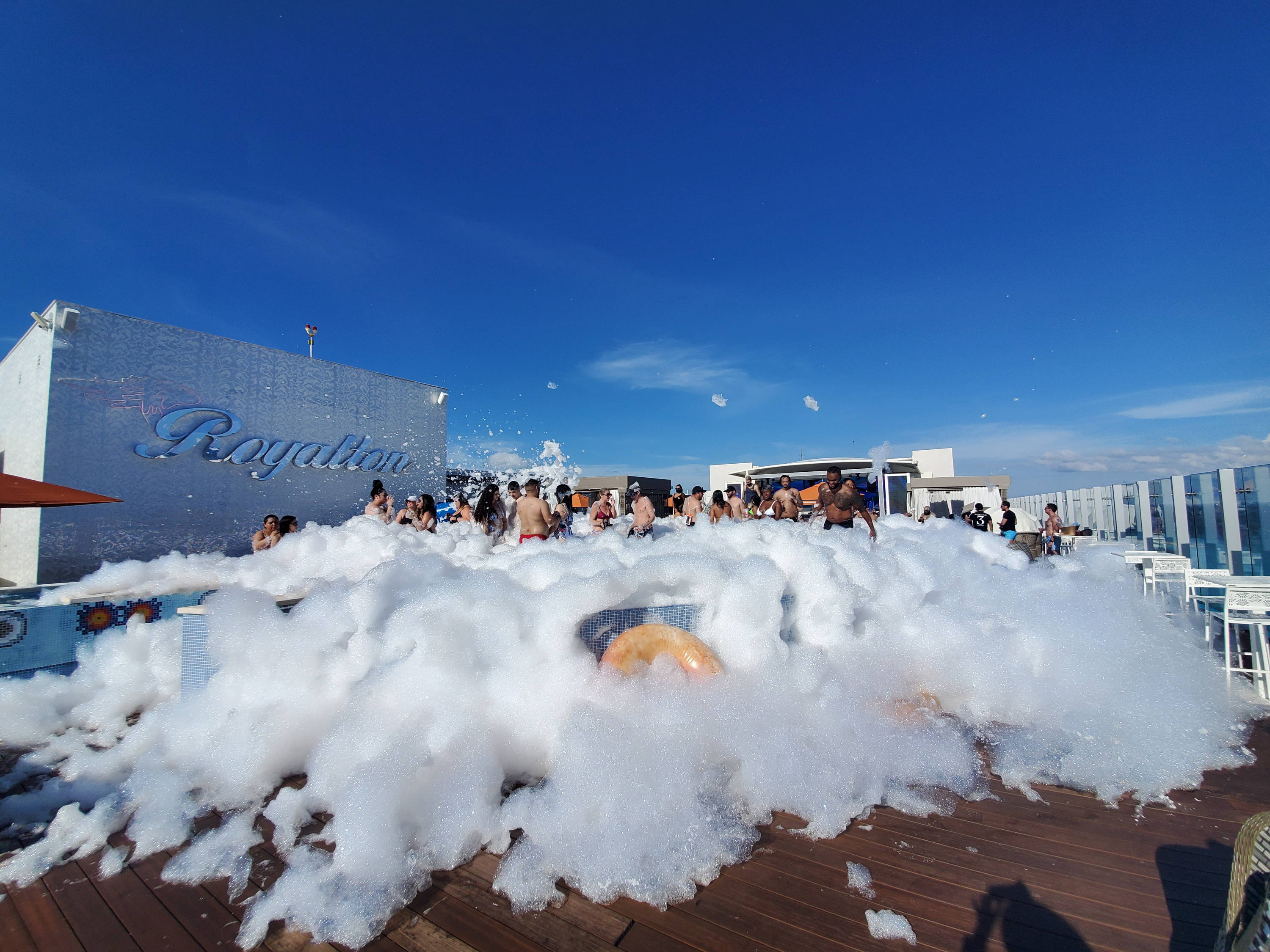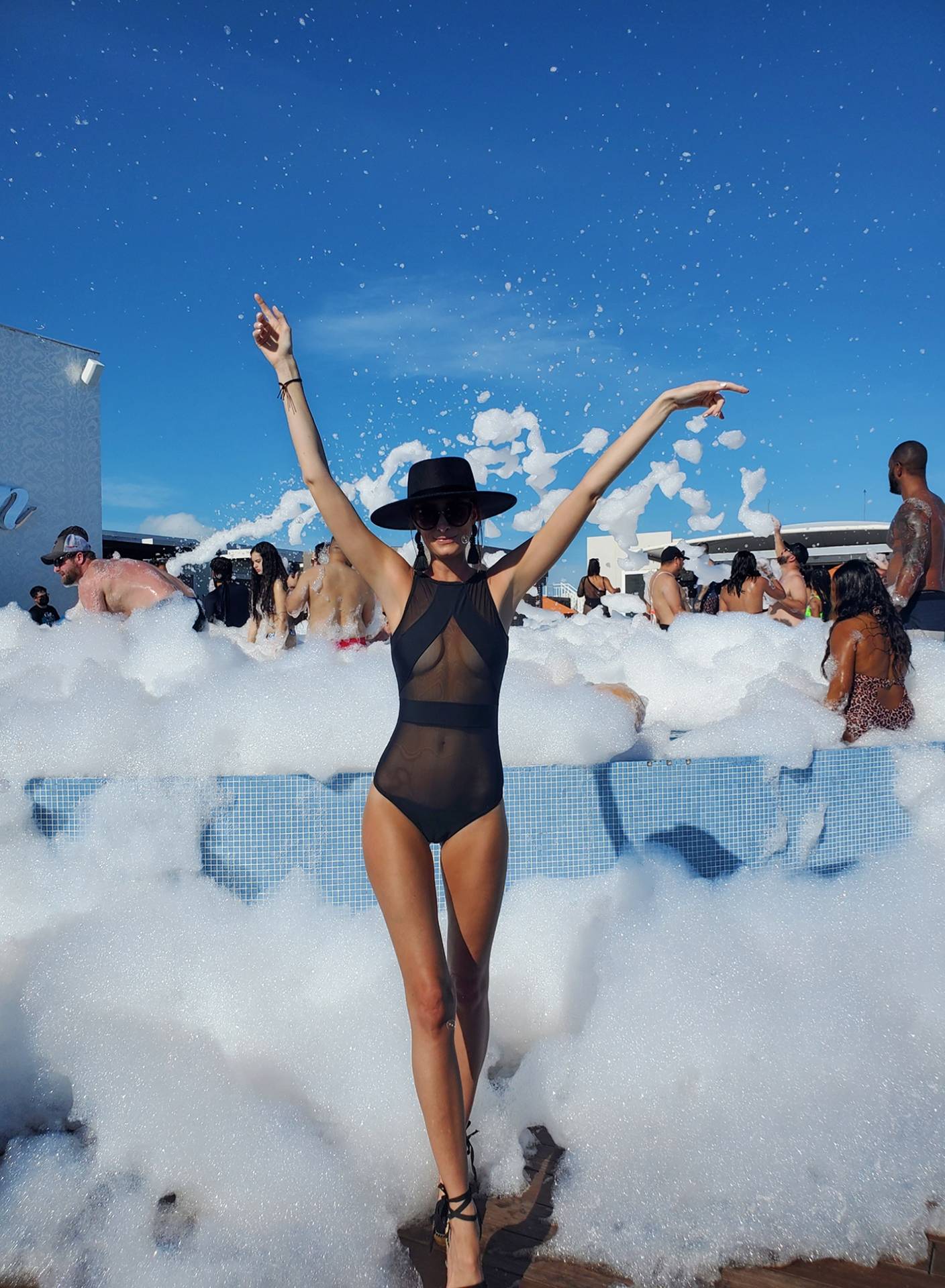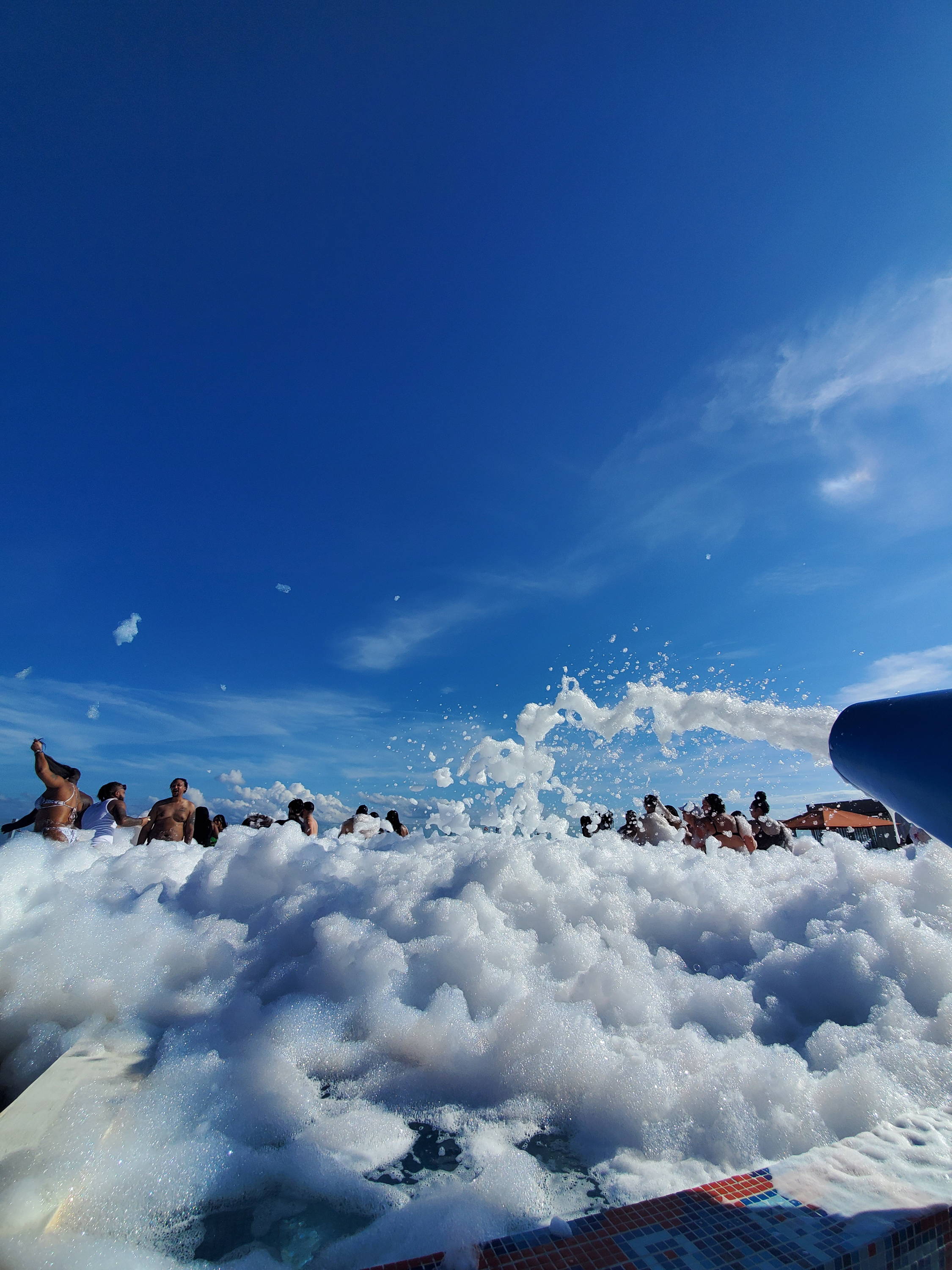 It's safe to say we had a vacation of a lifetime, everything about the Royalton CHIC Suites Cancun was honestly perfect, from the property to the service they really make you feel like Royalty. It was so hard to leave and I can't wait to go back! Shout out to everyone involved and Alain our Butler who made our stay extremely memorable!
Royalton CHIC Suites Cancun - You are truly one of a kind.