Posted at 11:00 • 4 Apr • Angela Mitchel • Music
---
Now, you may be saying, "But Laura, the Soho Grand has no Spa"
Trust me darling, I am aware. Herein lies one of the biggest struggles I face as a self proclaimed Spa Connoisseur. A hotel with no Spa. It's the sinking feeling you get when you realize the hotel that was booked will not be able to accommodate your facial and sauna needs. Sure there are plenty of hotels with spas directly next door. But the inconvenience of leaving the hotel to get there gives me a crippling pain. Once I am in my hotel robe I do not leave it, and although i'm not sure why, it is frowned upon to walk across the street in a robe and slippers. So having the spa at the hotel is typically crucial.
So what does one do in this life shattering instance?
We were in the South Loft at the SOHO Grand. This loft is adorned with all the crucial essentials: a gorgeous terrace, two bedrooms, a bathtub, robes, slippers, and room service.
It was obvious we had everything we needed. No need to leave the loft, period.
We had to make do, when life gives lemons you must make spa lemon water. With a side of rosé of course.
After a long morning of sleeping in it was time to collect myself. I slept in my robe so the transition from bed to nespresso machine was effortless.
I rolled out of bed, slipped on my slippers, and made some morning nespresso. The loft came equipped with a variety of flavors to satisfy all our nespresso needs.
After the exhausting task of awakening and making espresso I took myself back to bed to enjoy my caffeine in Soho grand comfort.  
At this point I've accepted and embraced that there is no spa happening during this stay. I grab the room service menu, throw on my bikini, and head to the terrace.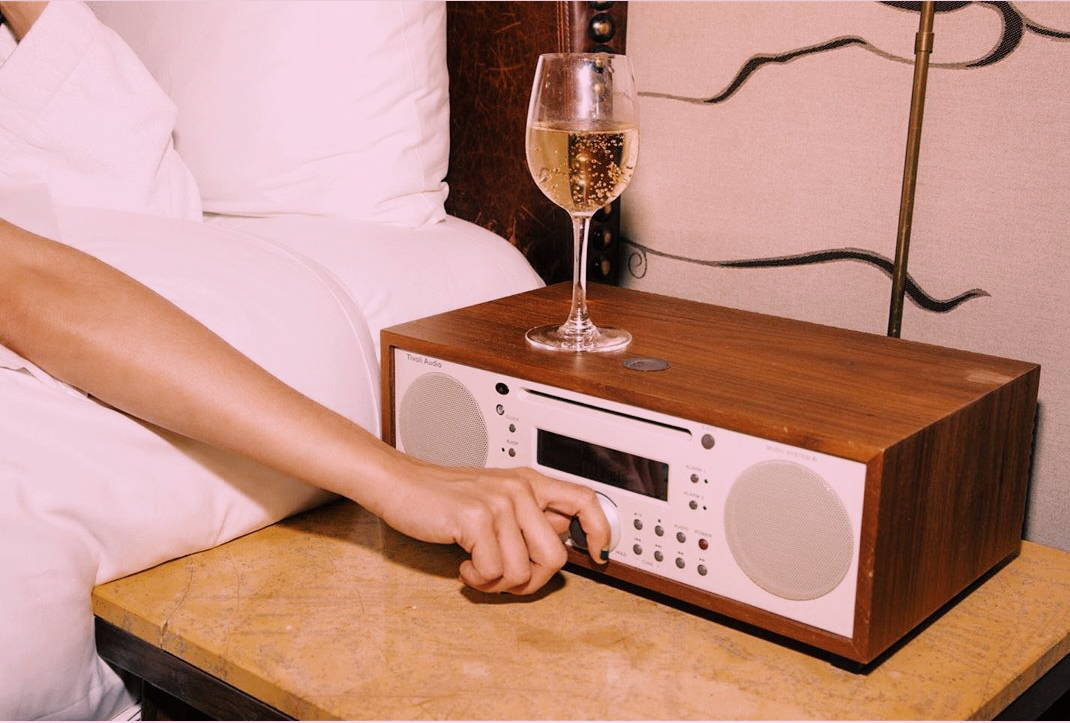 ---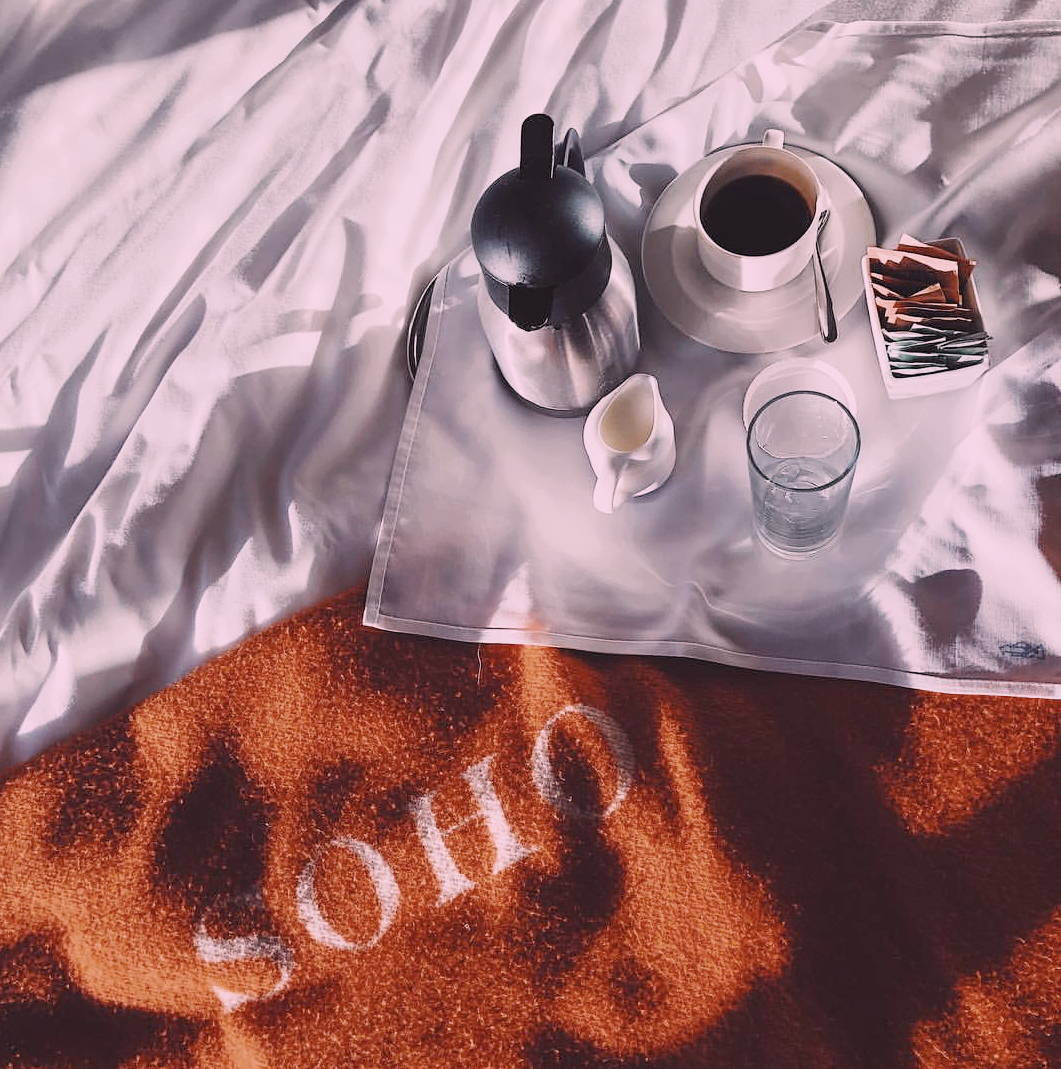 ---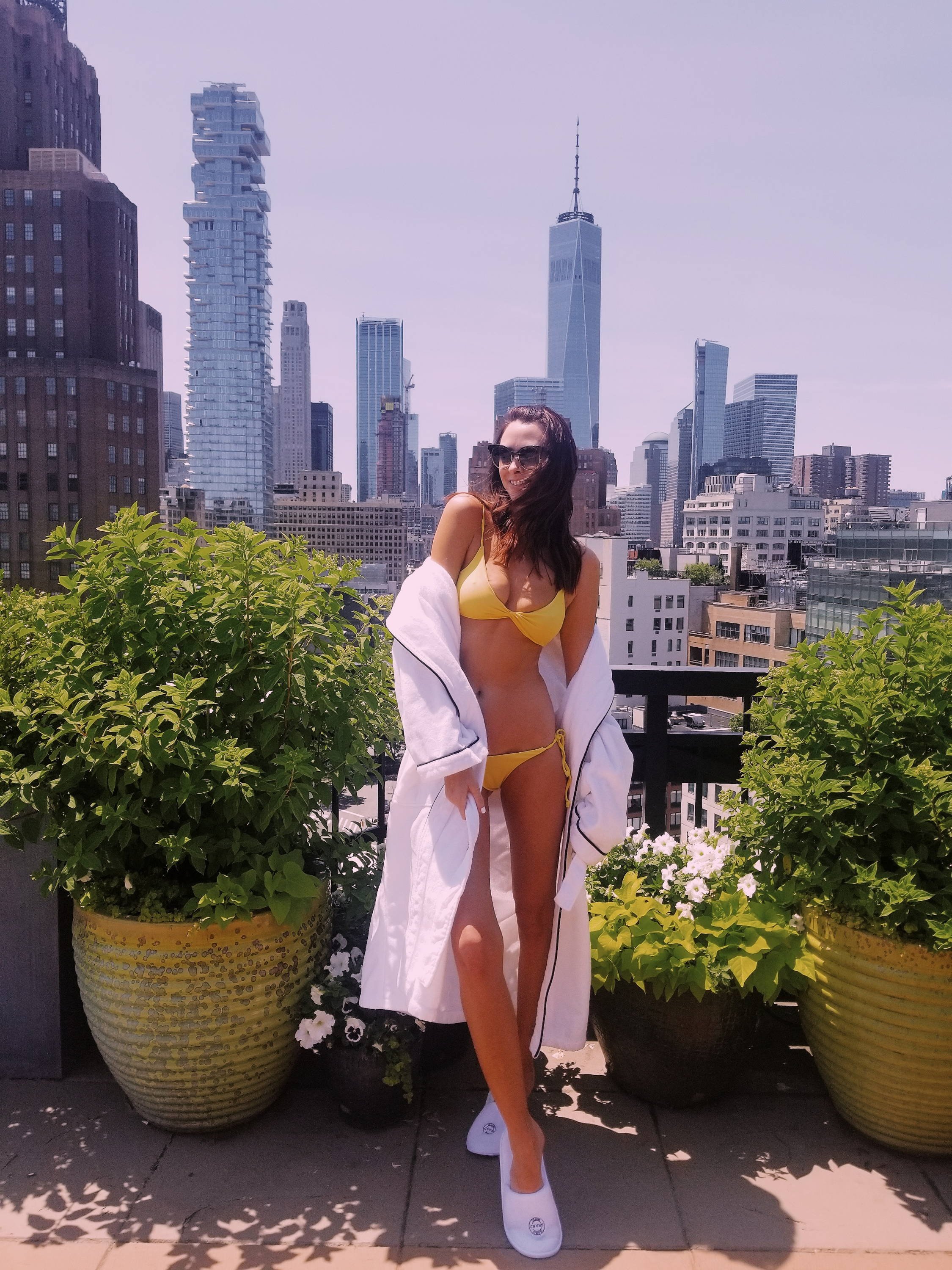 The private terrace is truly unparalleled. Tucked above the bustling streets of Soho, the views were gorgeous and it provided ample space for lounging and sun basking.
We ordered a light fare for breakfast. Plenty of Evian for hydration (It's very important to hydrate when sun basking), grilled cheese with tomato soup, and some blueberry ricotta pancakes for a touch of sweet.
We spent the right of the day in our bikinis and robes sun basking and sipping rosé, don't worry we did make it back inside eventually to watch a real housewives marathon and later on venture out for the night.
Despite not having a spa, this loft at the Soho Grand was amazing. We debated trying to move in. The weather was perfect and the location is in the middle of ideal shopping and eating. But then again, it's soho, it's all great.
Before you diagnose yourself with depression or low self-esteem, first make sure you are not, in fact, just in need of a massage
This is a quote, the source is unknown but they were clearly very ahead of their time.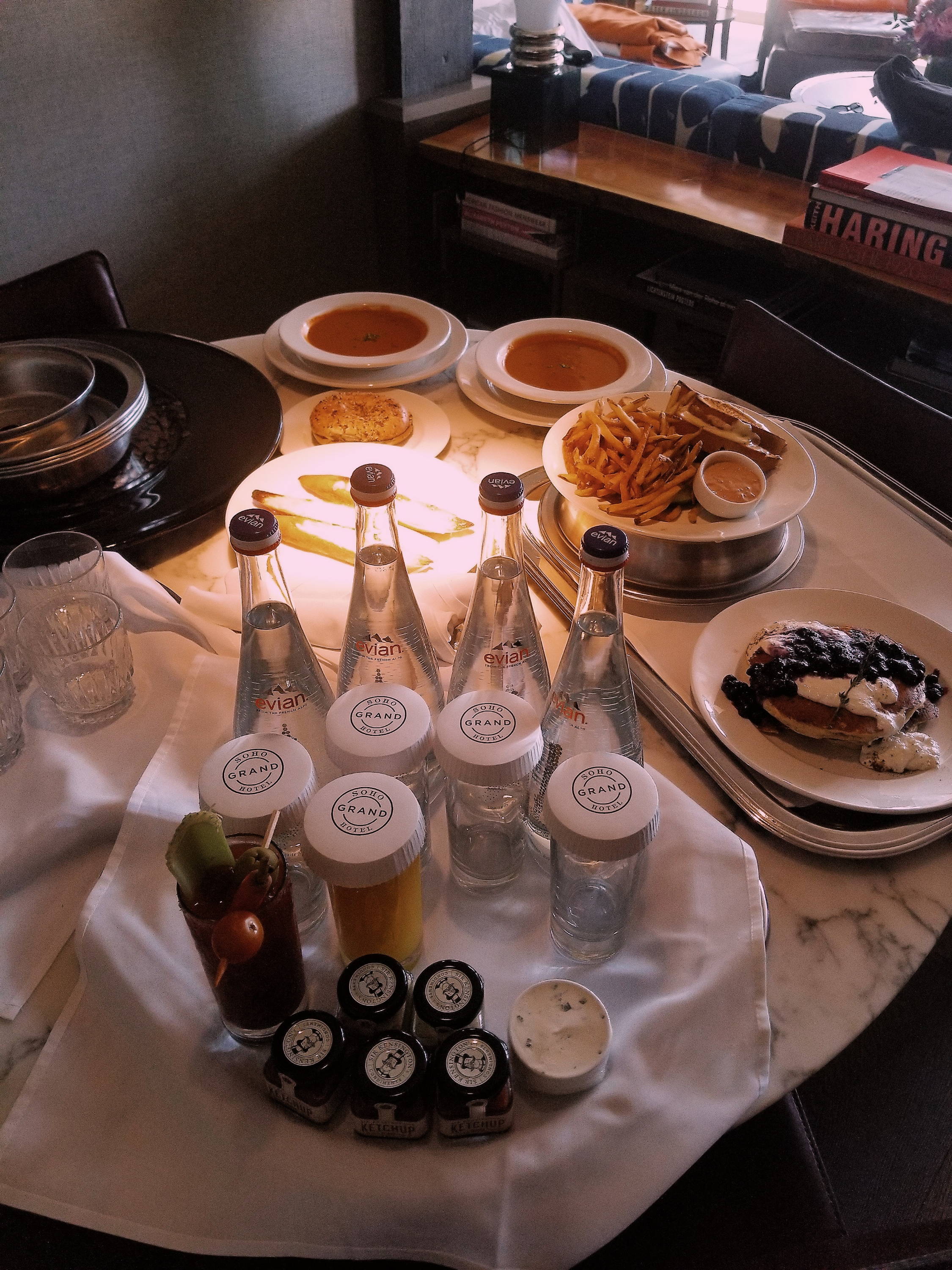 This loft was bigger than most condos in soho. Boasting 1,500 square feet with a 1,200 square feet terrace. Was fully equipped with a full service bar, a lovely soaking tub, a steam shower, 24 hr room service, Fretté bath robes, and C.O Bigelow bath products. It was honestly wonderful.
What could have been better:
A Spa, obviously.
I'd rather be at the spa tip :
I know NYC is great, but honestly I would recommend staying in as much as possible at this loft. Bring the city to you. Room service can get old. I definitely suggest getting SugarFish delivered, it is my absolute favorite sushi and worth the delivery to enjoy on the terrace. Also do not underestimate the provided slippers. These slippers were the softest comfiest slippers I've ever worn, highly recommend never taking them off.
And if no spa is simple and absolutely out of the question. I recommend venturing to Tribeca for the Aire Ancient Baths. It is a tranquil gem among the busy city. Emerge yourself and ancient baths and relax. I highly suggest going with the Holistic Ritual treatment, this feel good treatment with high hydration power includes an exfoliation, a massage, and a hair treatment. Perfect recovery for a grueling day of sun basking.