Posted at • Laura Anderson
---
A famous writer once said "Never let a photographic location go unphotographed". Which I found extremely fitting for the boutique masterpiece that is The Colony Palm Beach Hotel. Every nook, cranny, and compartment of this hotel is undoubtedly designed for photo ops. Therefore, I did what I do best in pure I'd rather be at the spa fashion and I opted for all the photos. So sit back, relax, I covered the majesty that is The Colony Palm Beach for you.
(P.S. It was me, I'm the quoted self proclaimed famous writer)
" They must have designed this hotel with me in mind. "
If this boutique hotel doesn't scream "I'd rather be at the spa aesthetic", then I don't know what does. Embellished tropical backdrops with pink undertones in a classic British Colonial architecture, I firmly and honestly believe they must have designed this hotel with me in mind.
Located in the bourgeois center of Palm Beach Florida the Colony boasts 90 guest rooms, suites, villas, and penthouses. Some of the many amenities that I deemed very important include: ultra chic golf cart service, full beach set up, house bicycles (that we discovered do not require to be locked up at any point, because of the sheer boujee-ness that is Palm Beach), room service (an absolute necessity), planned fitness activities, dining, live music, and last but NEVER least spa services sent directly to the comfort of your bright pink and green room!
Spa services delivered can be just as good as going to the spa itself. While a spa by any other name is a haven of relaxation, sometimes the daunting task of leaving your room can bode to be too much.
I recommend booking all of the services available to really indulge and get the full in-room spa experience. You can never have too many spa services and you can never be too indulged.
Now I will give you a photographic guide of my stay at the Colony Palm Beach.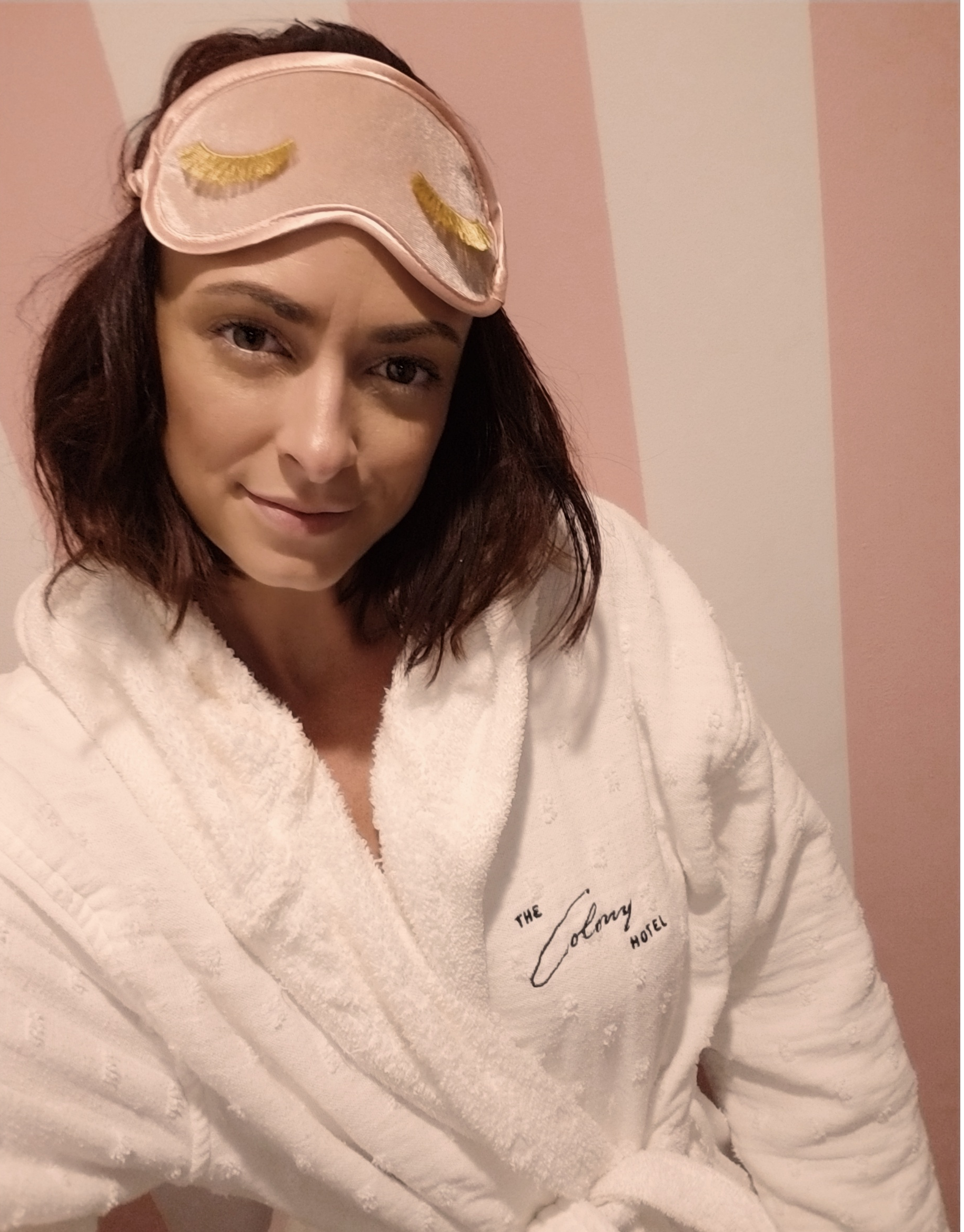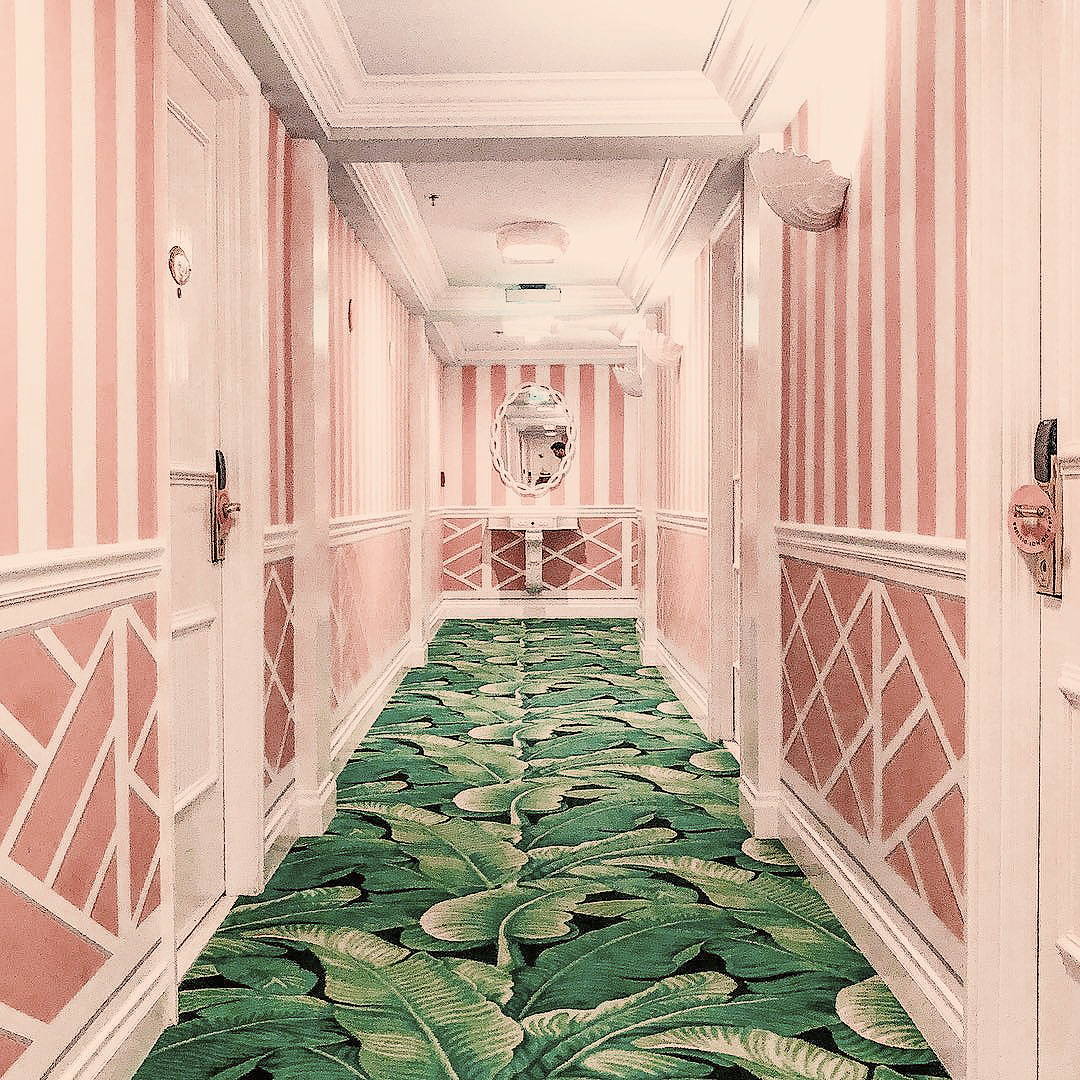 ---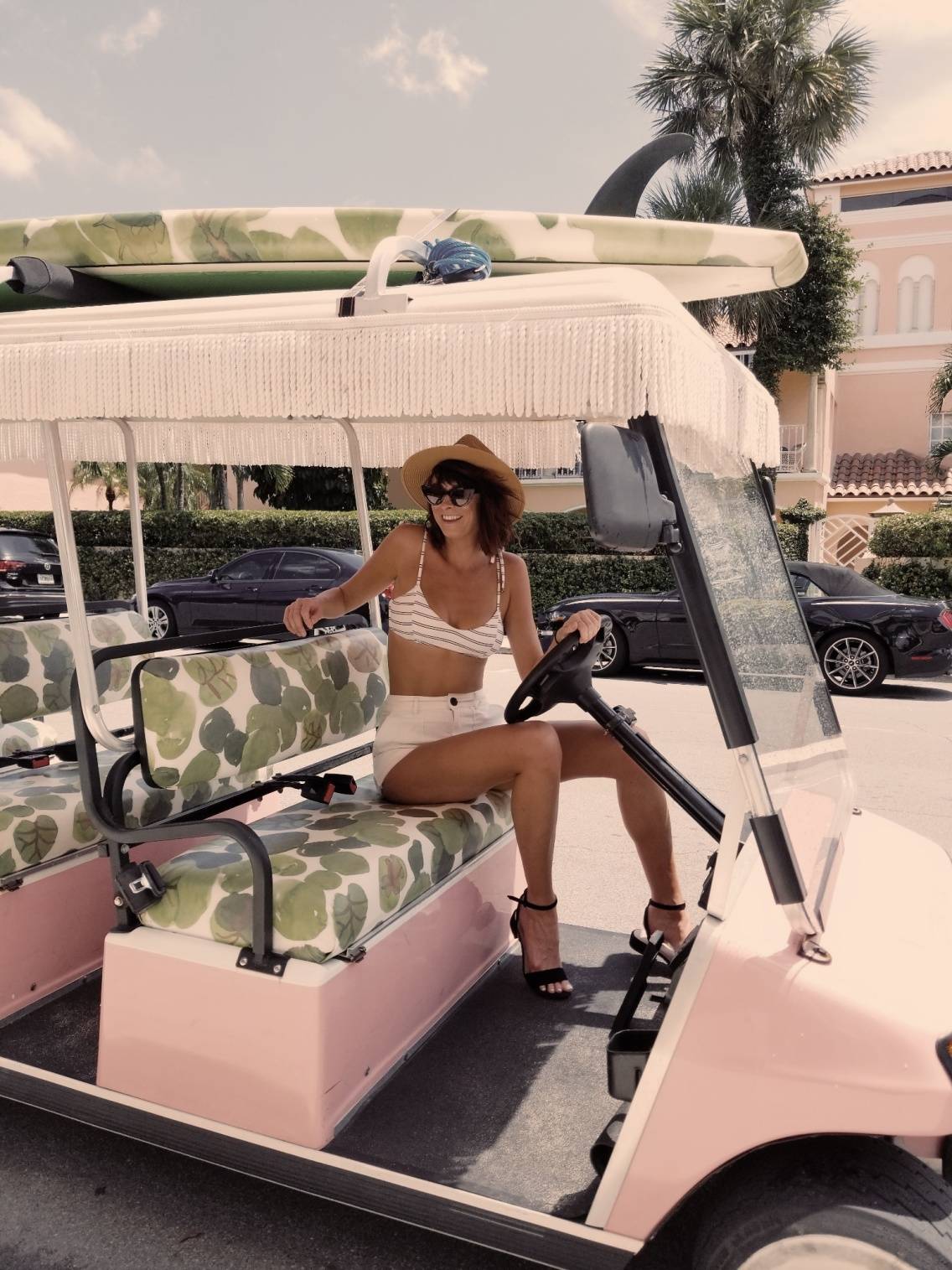 I drove in with my boyfriend (the one taking all the photos) on a Saturday, it was about a 45 minute drive from my home in Fort Lauderdale. So nothing to godforsaken crazy but enough to feel like I was getting out of town. I called ahead to see if we could get an early check in, to maximize the staycation relaxation fun. They were happy to accomodate us early and we were able to get into our room at noon, tre magnifique!
Now, given the option between an extravagant resort or superior guest service, I choose the latter every time. And that's exactly what the Colony Palm Beach delivered. Superior guest service. Upon arrival we were greeted and taken care of right of way. At every point of my stay I felt catered to, which is essentially a prerequisite of mine when booking literally anything.
Given the option between an extravagant resort or superior guest service, I choose the latter every time. And that's exactly what the Colony Palm Beach delivered. Superior guest service.
(PSA: I am not being paid to say this, nor did I receive anything complimentary or discounted)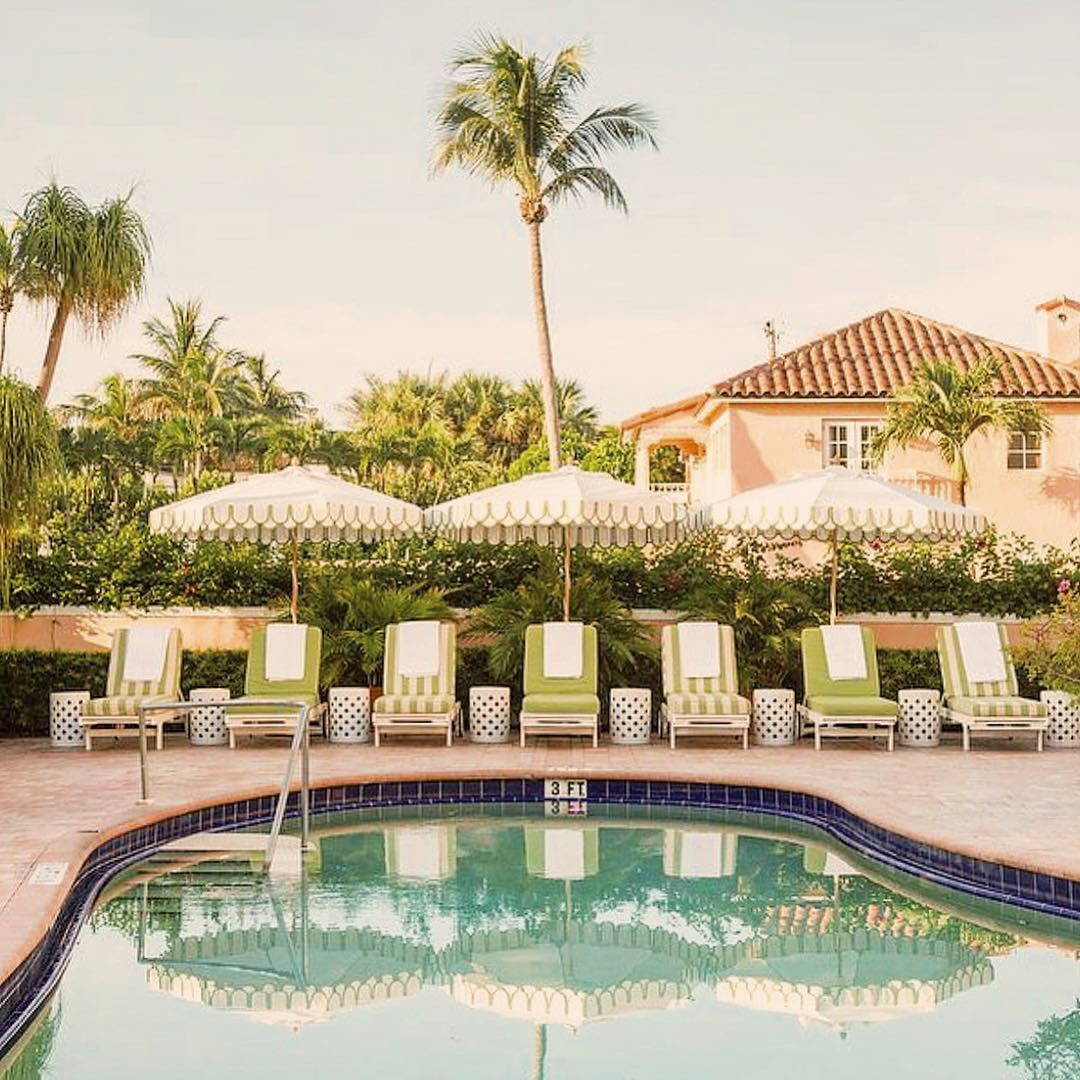 Seeing as it's Summer time in South Florida and it just rains on and off all afternoon every afternoon like clockwork we wanted to make sure we got in some fun in the sun before the daily monsoon. At around noon we settled into our sophisticated and charming room and I rang downstairs to see how we could go about biking to the beach. The wonderful staff informed me to just come on down, that they had bikes ready for us. We then got on our bikes and headed to the beach, it was literally a block away a simple walk would have sufficed but the bikes looked so cute, so naturally we hopped on. We had assumed at the beach they would have someone with the beach chairs and umbrellas to set up for us, but apparently you have to let them know you want a set up and then will send someone to do bring it down for you. We called to let them know we made the treacherous trek down the block to the beach and didn't have towels. And in true superior service form they offered someone to run down the street and bring us the towels. Talk about commitment to the guest. We kindly declined their generous offer and simply rode the bike back a block and picked up the towels ourselves seeing as we weren't totally helpless.
The beach was gorgeous, crystal clear waters and practically empty, It felt like a private beach. They must have known I was coming and cleared everyone out for us. After we soaked up some sun we rode our bikes back, we had obviously worked up an appetite basking in the sun, so I decided to put dinner in mind. While the Colony has some options such as CPB for breakfast lunch and dinner, Cafe 155 for a light breakfast or lunch, and Bimini Bar for some day time poolside fare. We decided to venture off campus for an early dinner.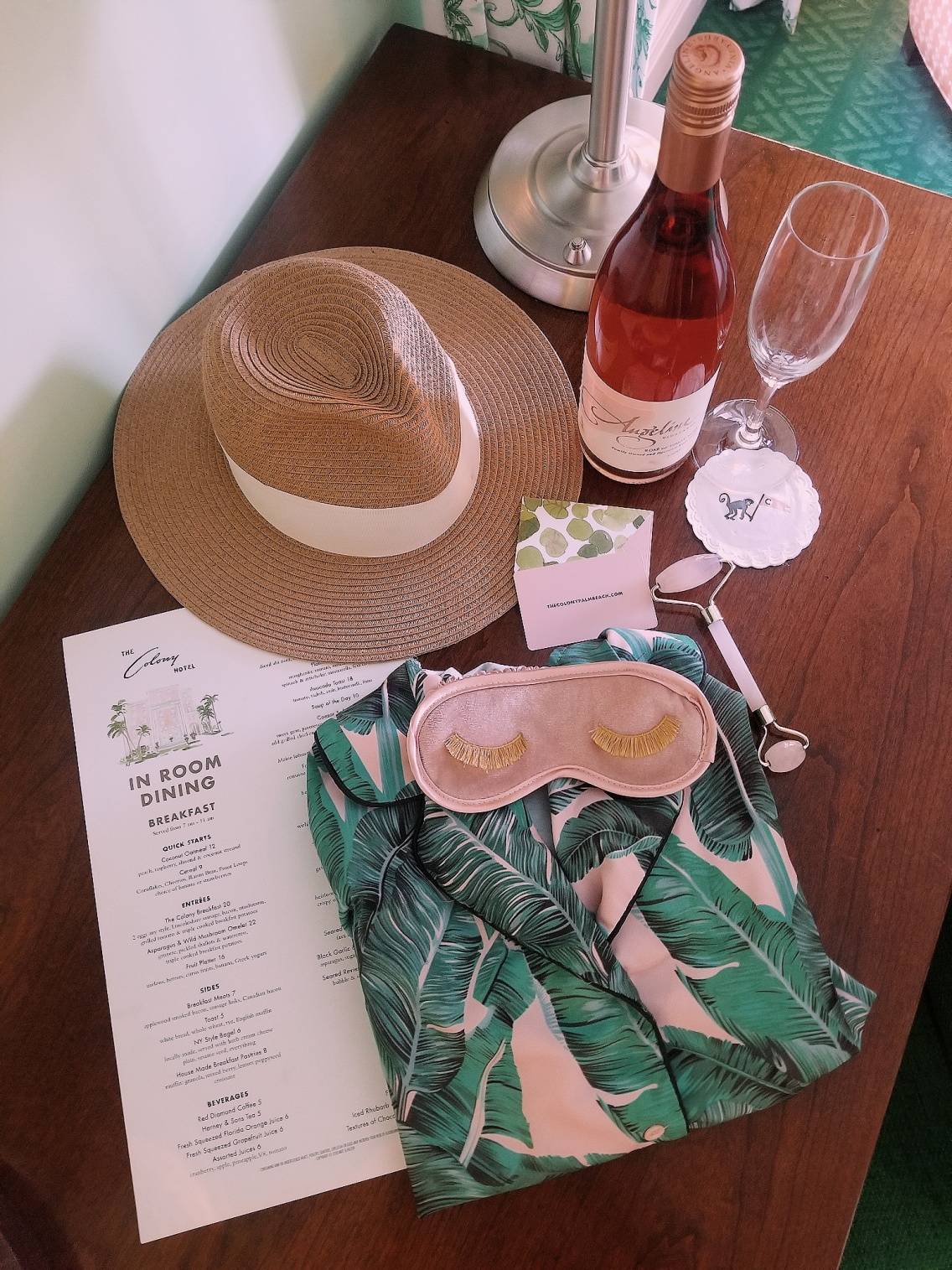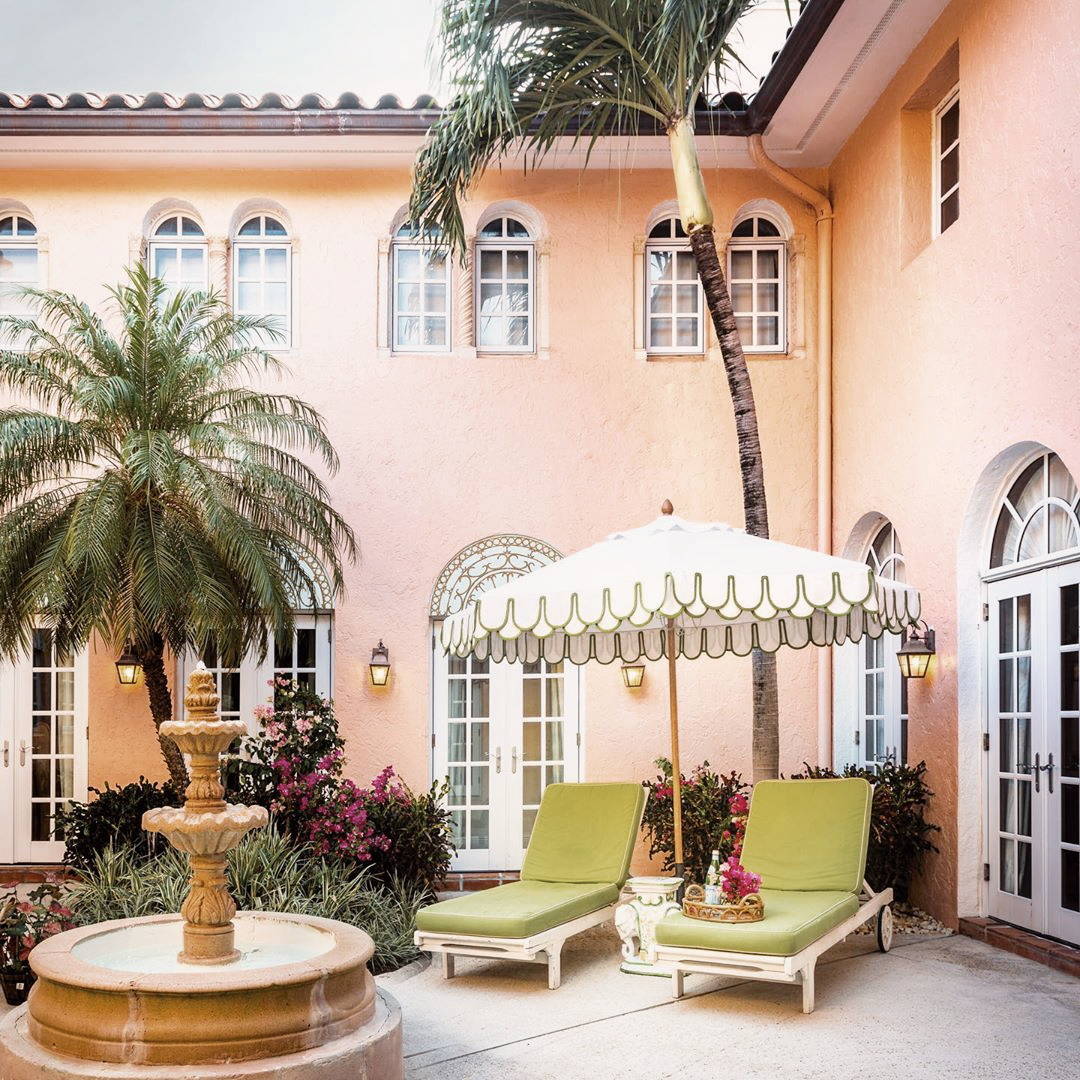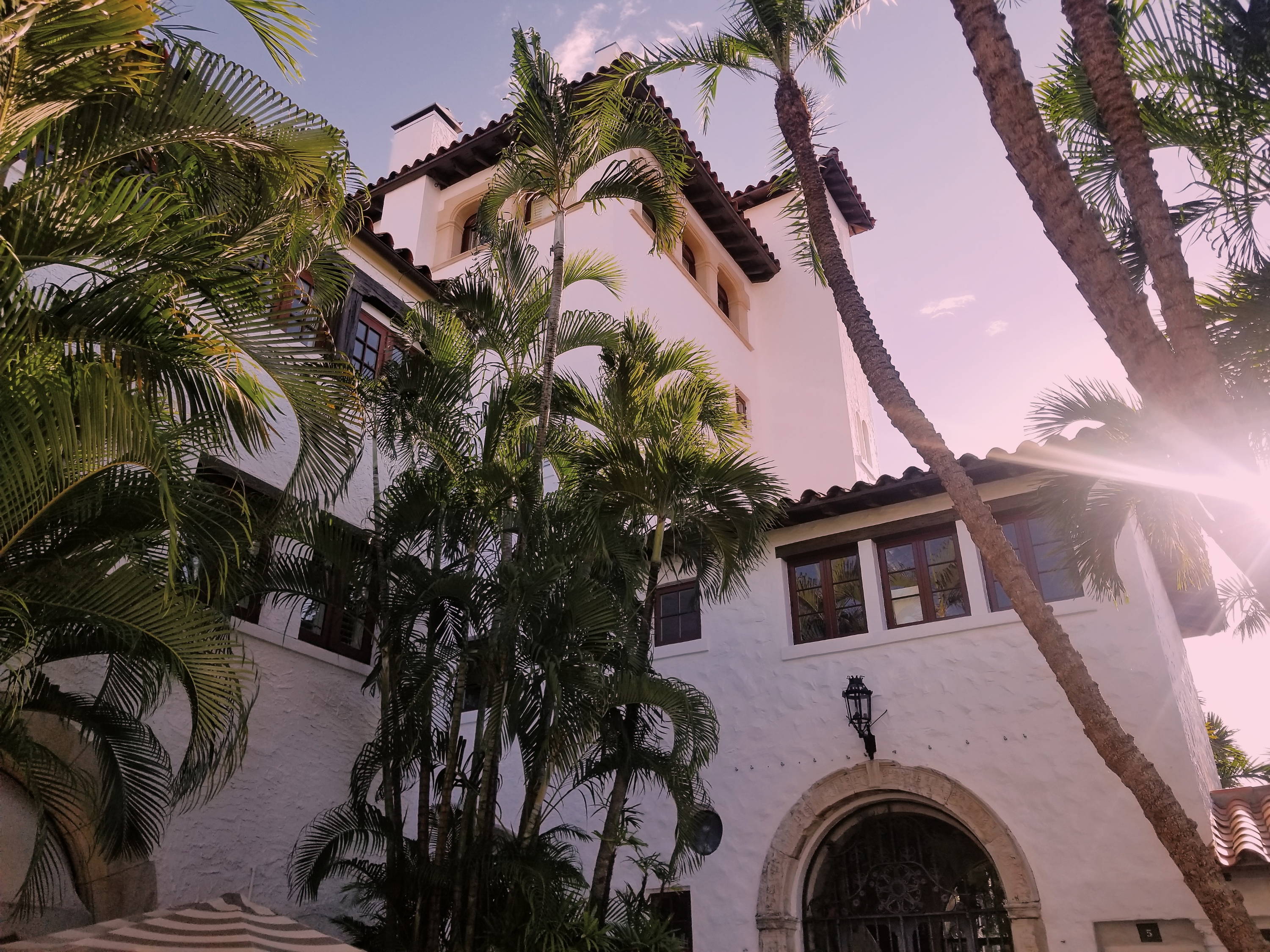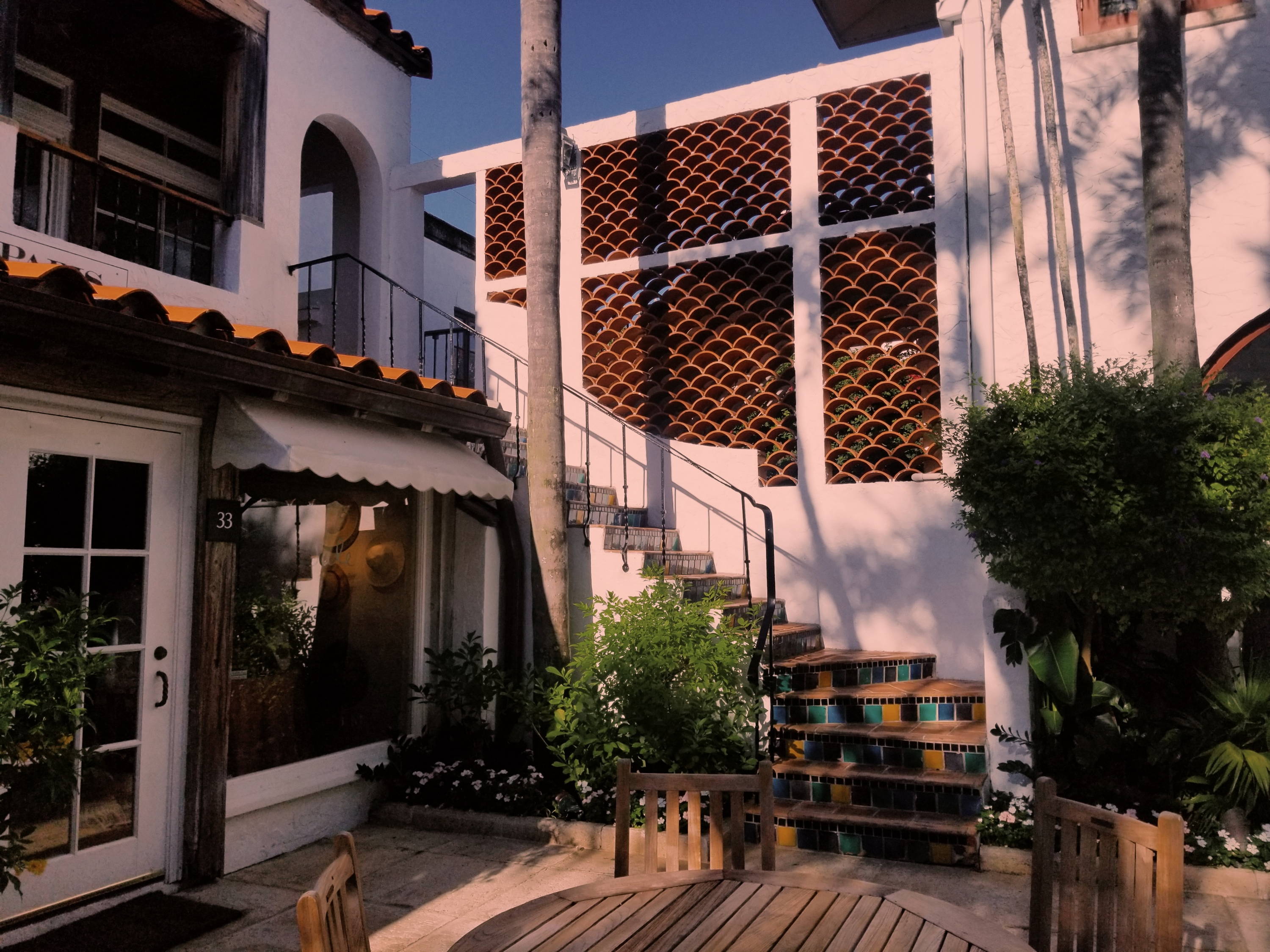 We were recommended to a little Italian spot not too far away (We were venturing off campus but keeping it within reason, obviously, I'm on relaxation mode not think too hard mode.) Just a hop skip and a jump away was Pizza Alfresco, we had that wonderful staff prepare transportation via the Colony golf cart. The atmosphere at Pizza Alfresco was tre chic, we sat in the outdoor courtyard which was gorgeous and charming, and of course the food was even better. You cannot go wrong with calamari and prosciutto pizza. We elegantly stuffed ourselves and when I thought I could eat no more the waitress recommended pistachio gelato for dessert. Now, there are two things that if they are on any menu I absolutely have to order them. It is a rule of mine I simply have live by and it has always done very well for me. Those two things are any variation of octopus and pistachio gelato. Seeing as I never break my own rules, I accepted her offer and got the pistachio gelato, and it did not disappoint.
We decided to walk back to the hotel rather than call for the golf cart (we had to walk off that gelato, curse my own rules!). And we made it back just in time for a cocktail at CPB and their live music. I got a dirty vodka martini with blue cheese stuffed olives (The stroll back to work off my fullness from dinner clearly made me hungry again for some olives). The CPB lounge is so chic and a delightful place for some live music. The Trio was on deck and they played wonderfully. It was was a perfect end to a relaxation fueled day. We went back up to the room, put on some HGTV (one of my favorite things to watch while on a staycation) and fell asleep.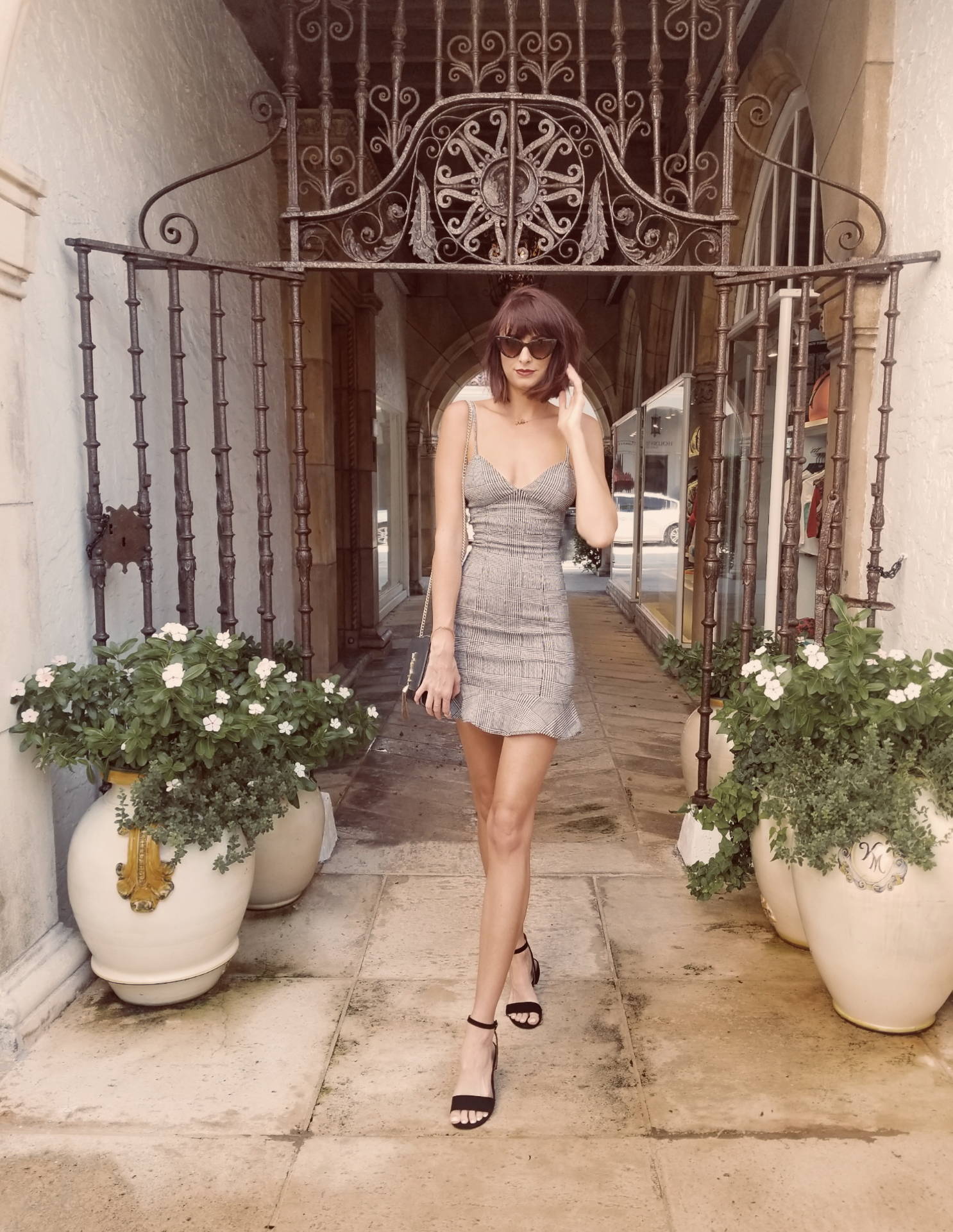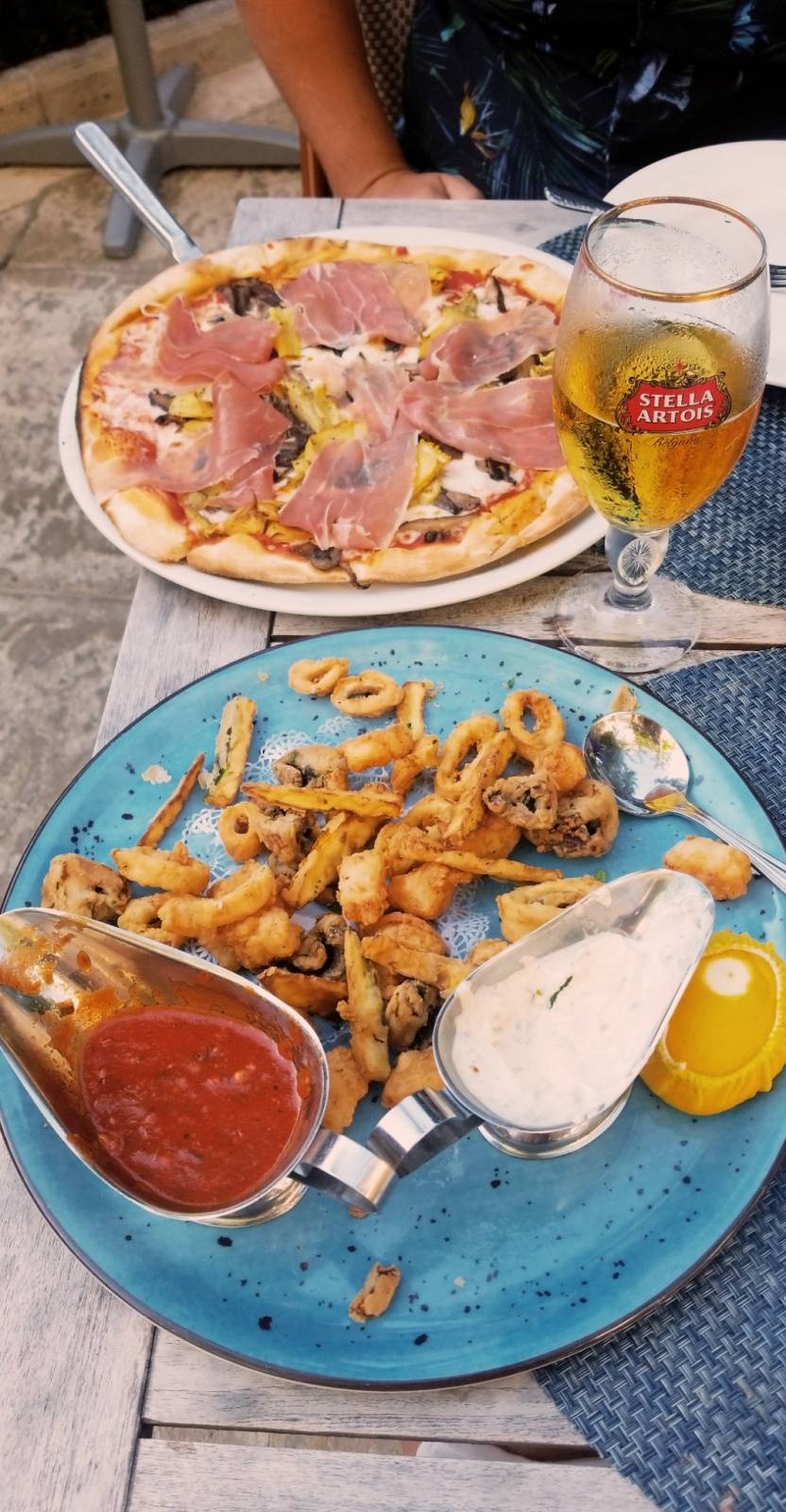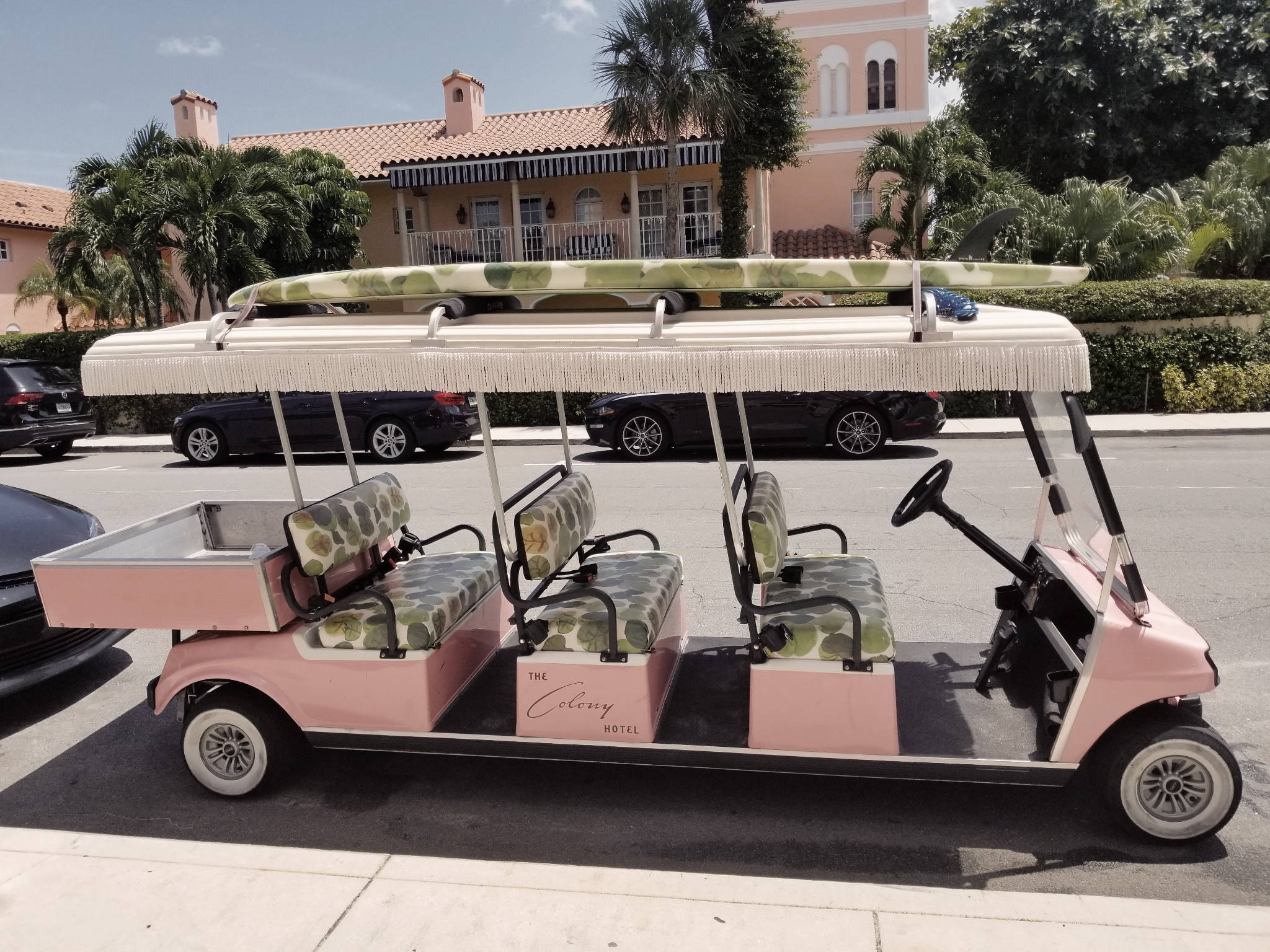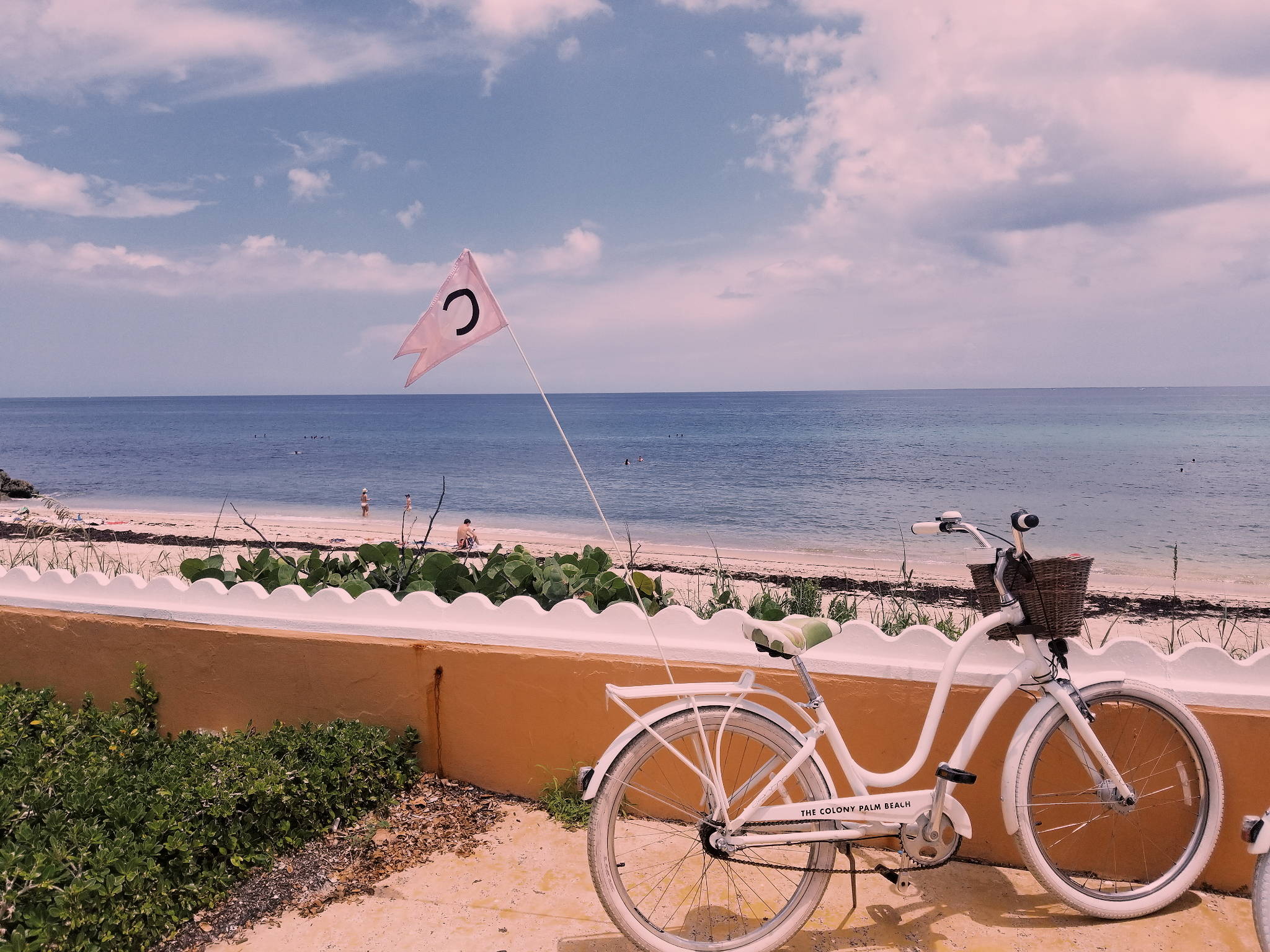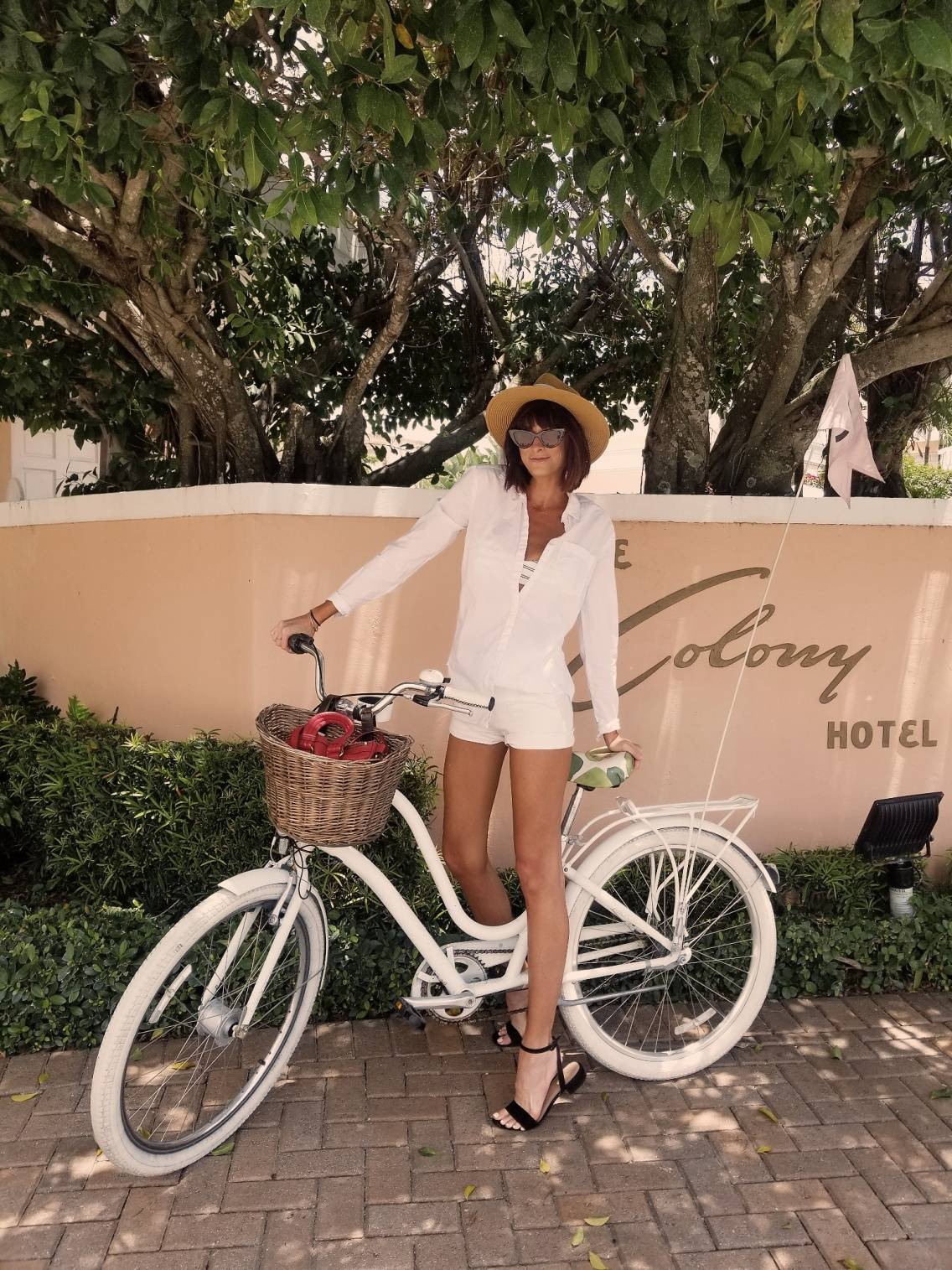 Sunday morning we woke up and seeing as I can't stand to be rushed in the morning I called down to get a late check out. Their normal checkout isn't even until noon but they were happy to accomodate a late check out of 1PM for me, thank goodness. We rolled out of bed around 9AM and headed right back down to the CPB lounge for some breakfast (Typically I love a good morning room service moment so I can stay in my robe. But I wanted to eat poolside so I could easily transition from breakfast to sun bathing)
Breakfast was as wonderful as expected, I got the shrimp n grits with a bloody mary and Adam got a classic all American breakfast. We enjoyed it all nice and slow, exactly how breakfast should be enjoyed. We then transitioned to poolside where I was able to order a pina colada and take it all in.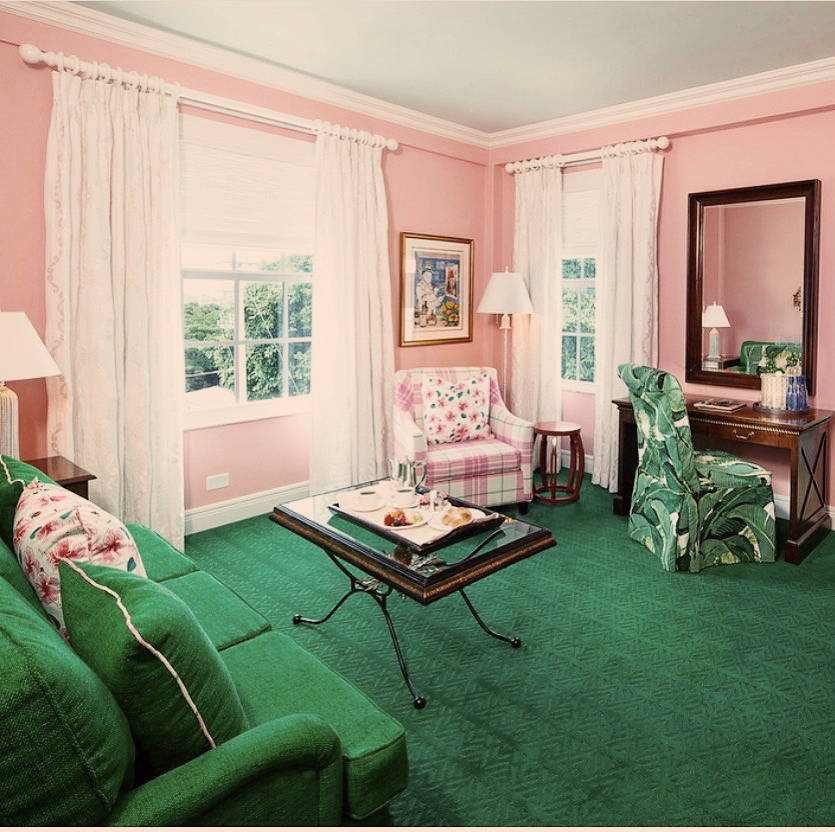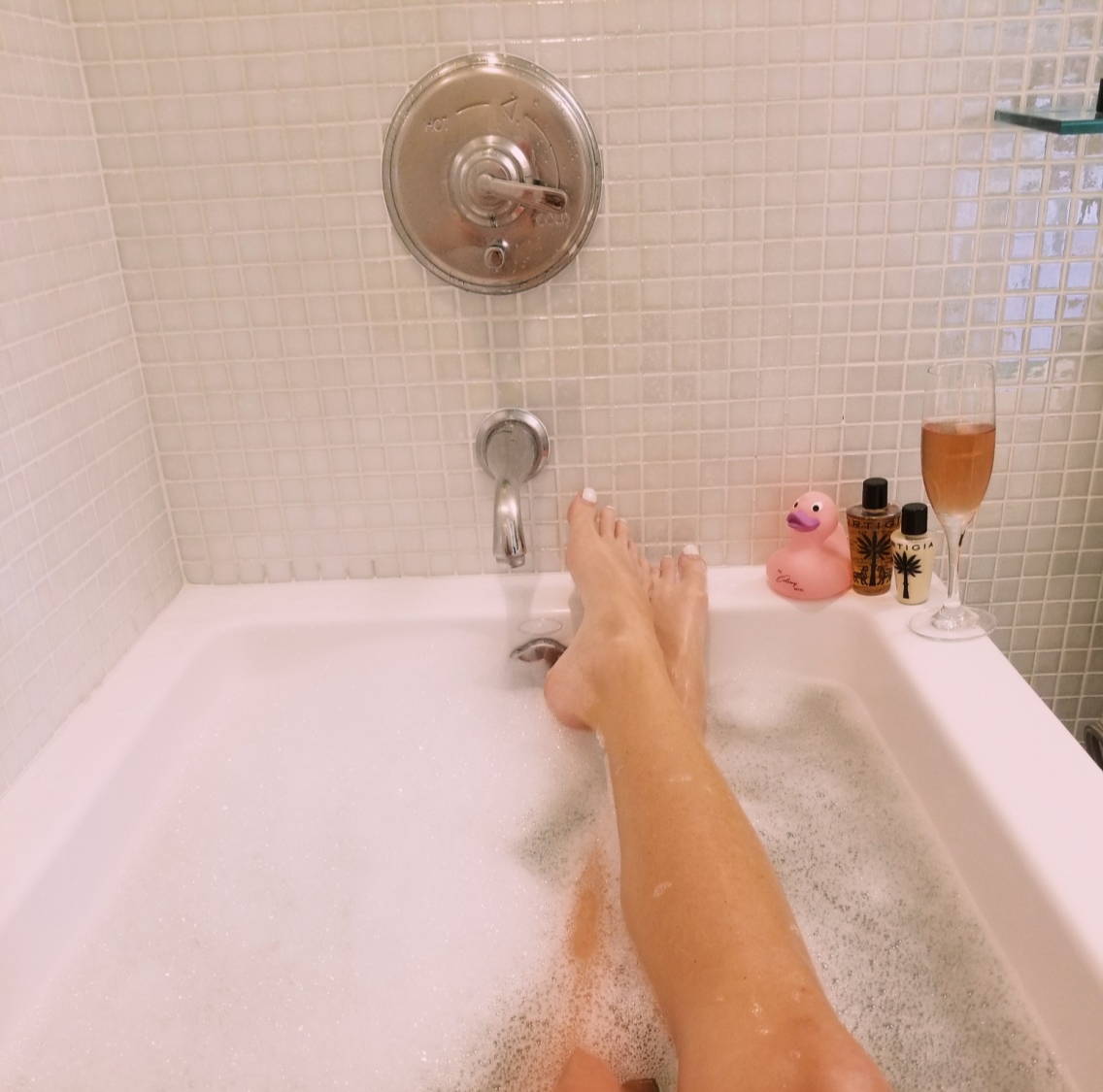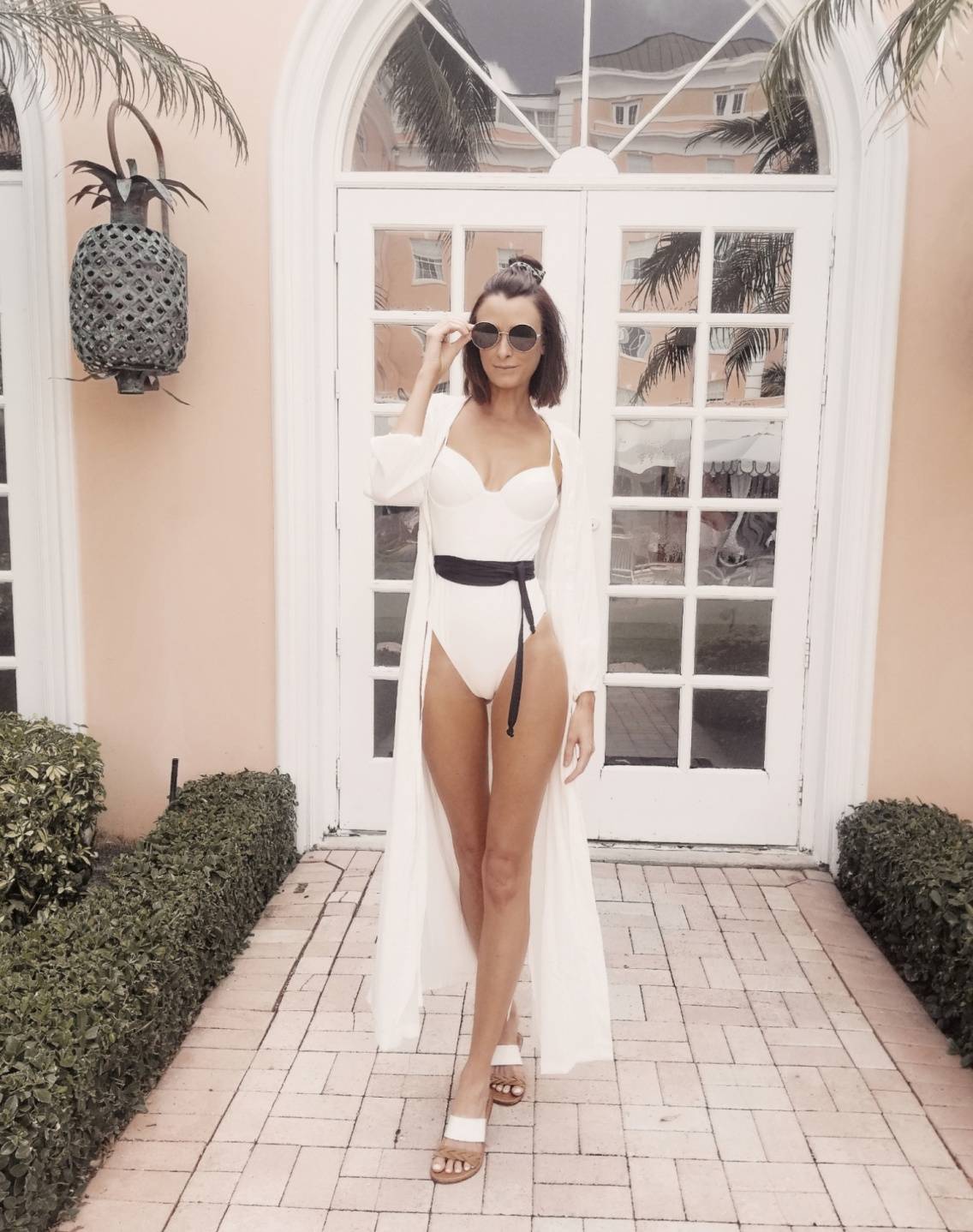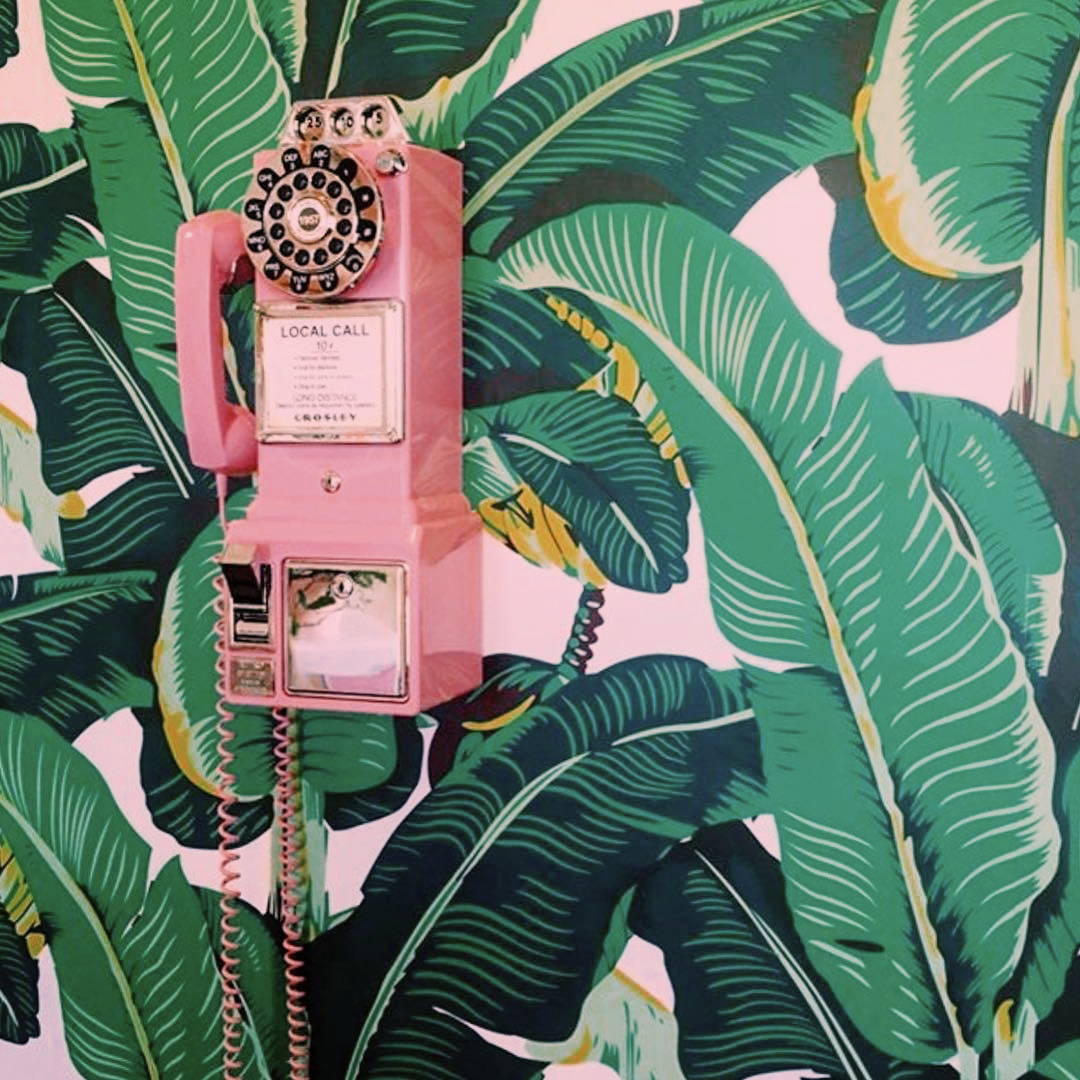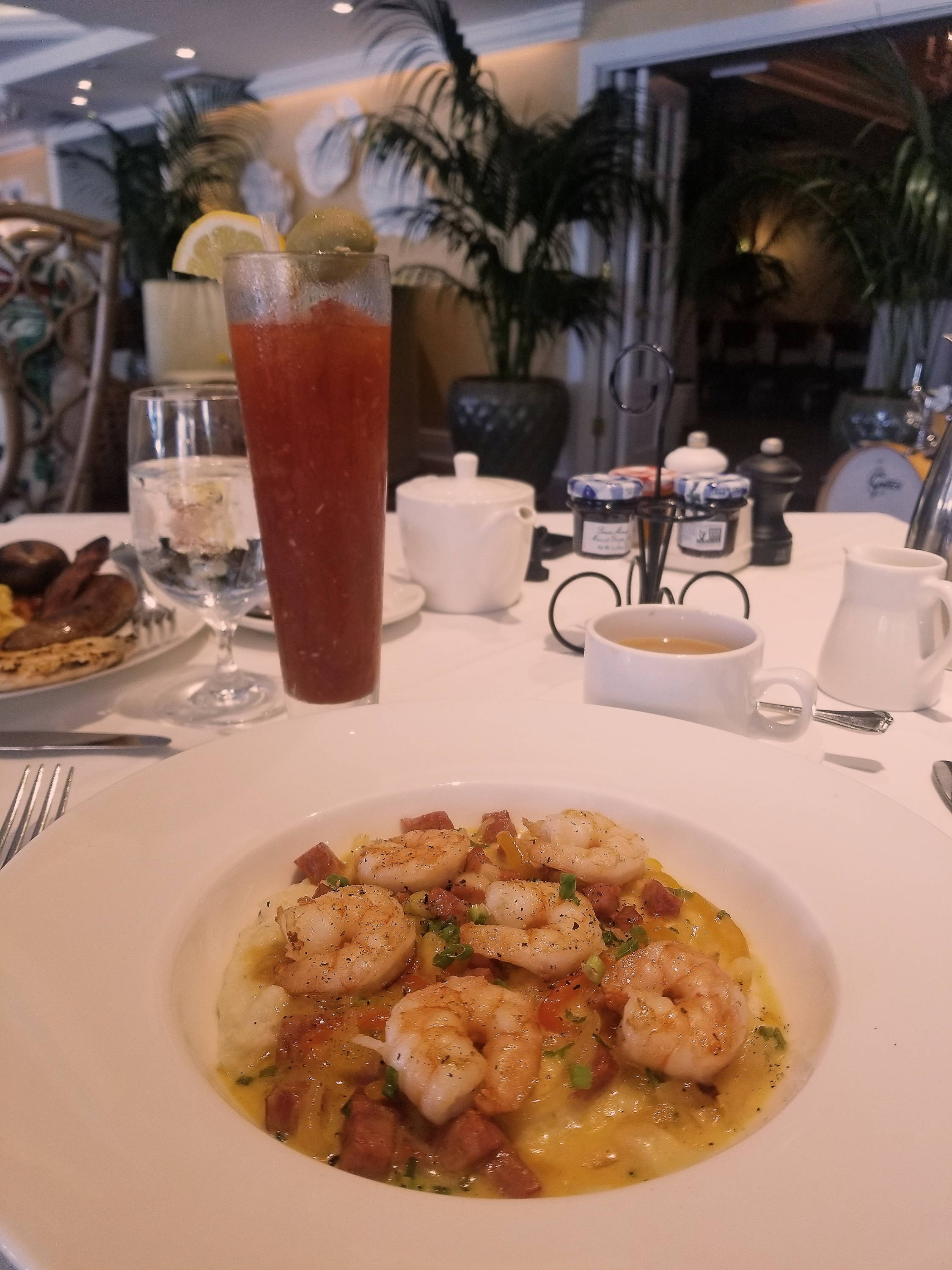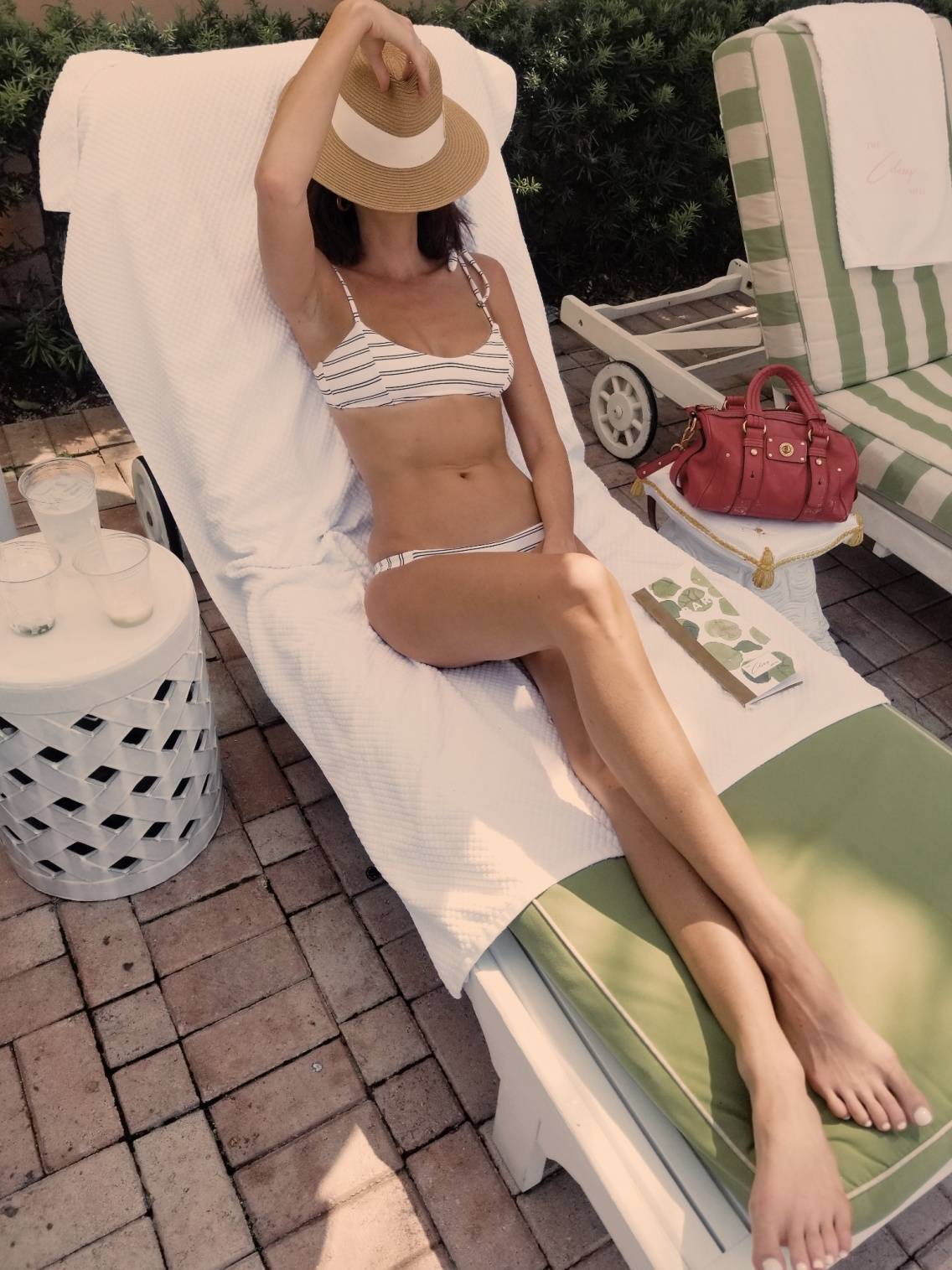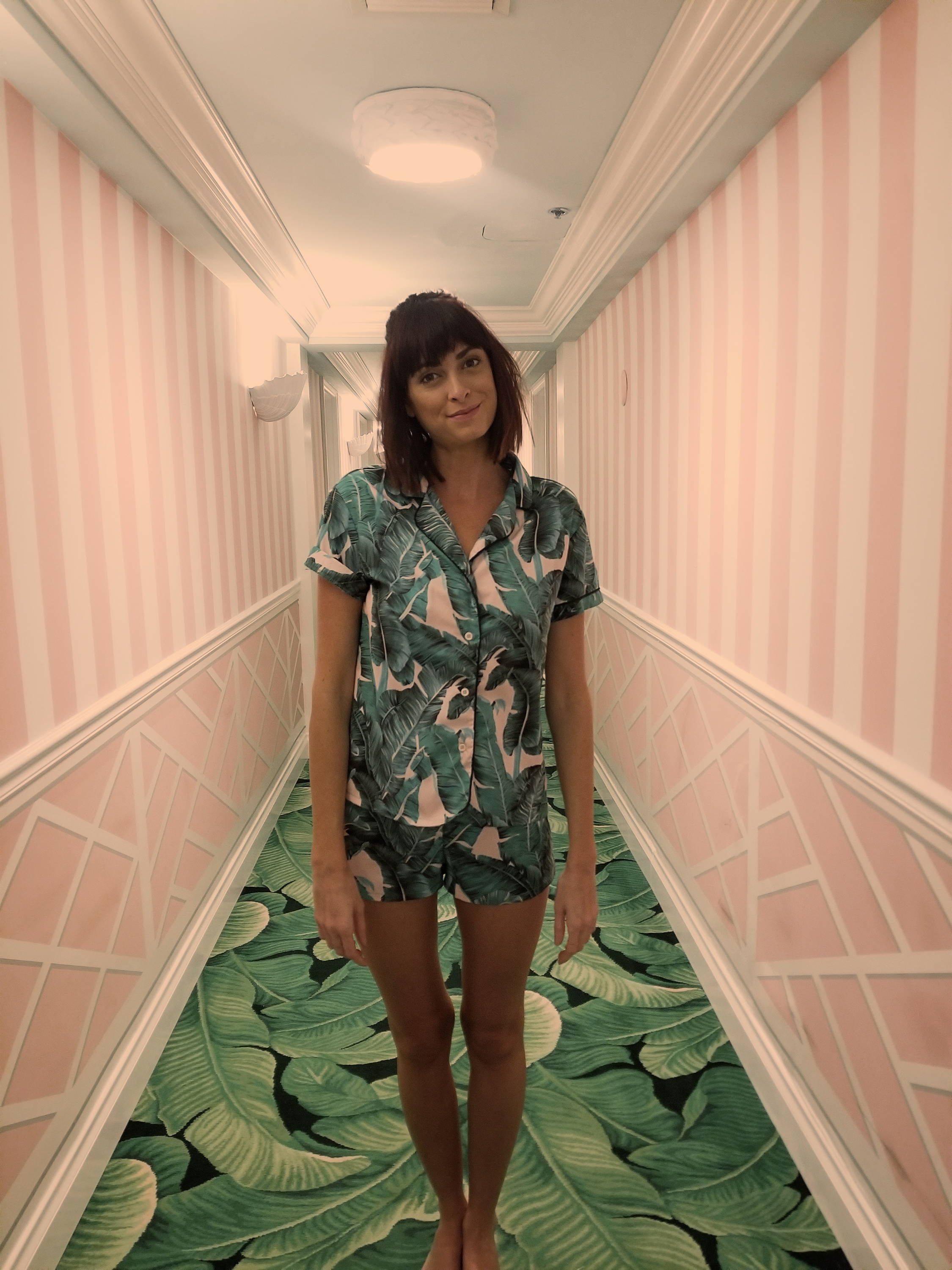 We managed to make it back up to the room around noon, just in time to get in a bath before our late check out at 1PM. I wish we had booked an additional night, I guess you live and you learn. After my soak we packed up and headed out and said our farewell to the gorgeous little hotel and the fantastic staff. Until next time Colony, until next time...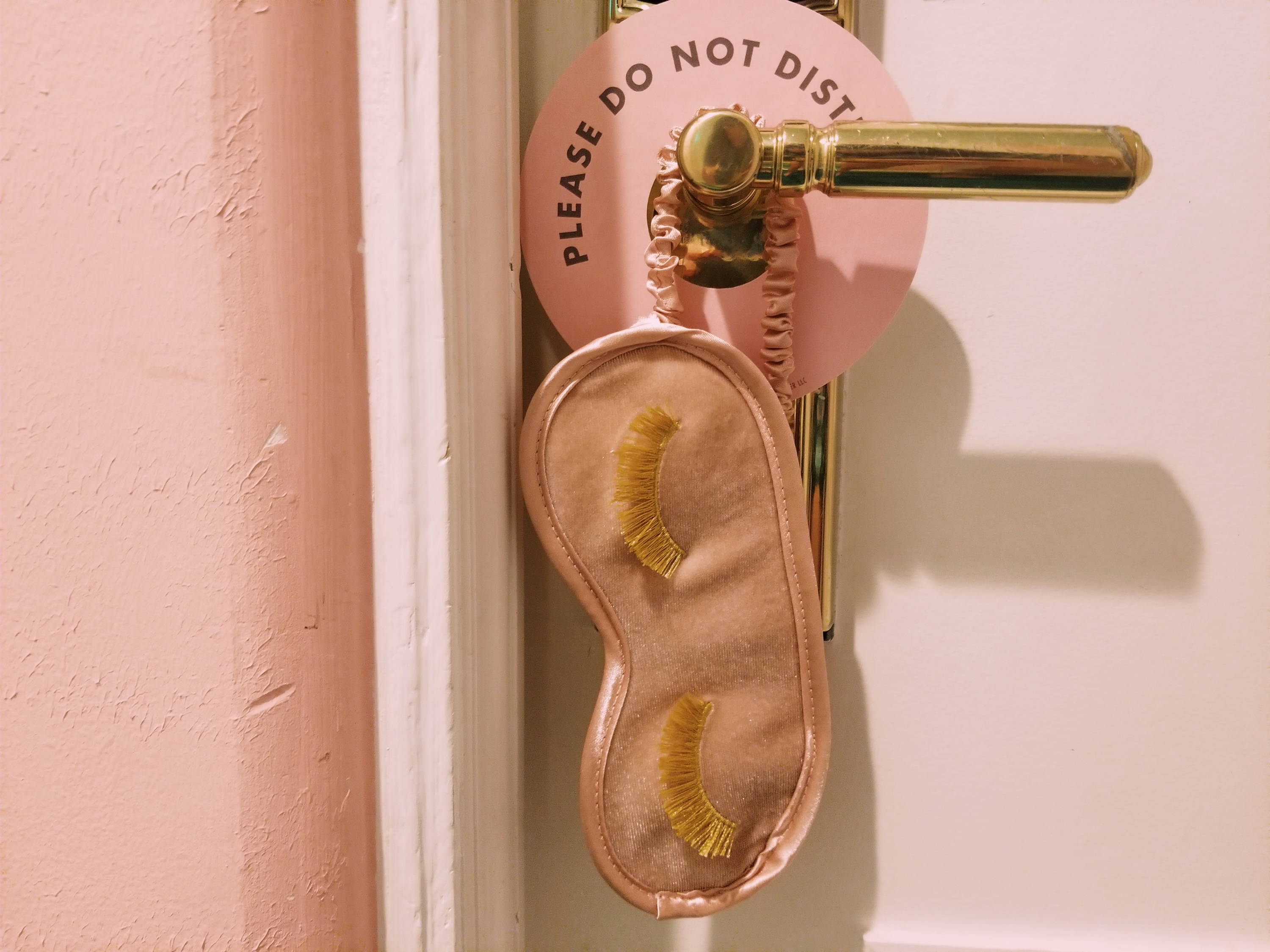 The above and beyond service, it really makes all the difference. I also loved the whole picture perfect pink and tropical aesthetic, naturally, very on brand for me.  
What could have been better:
A Spa, obviously. They also had a DJ by the pool Saturday when we arrived, it was a loud and felt aggressive for my current mood, hence why we went to the beach instead.
I'd rather be at the spa tip :
Definitely enjoy the live music at night at the CPB lounge, highly recommend.
Bring a bottle of rose to enjoy while you soak in the bath tub.
Ask for an early arrival and a late check out. No one deserves to wait or be rushed.
PSA: Original content and content pulled from The Colony Palm beach. This is an unbiased review, there was nothing complimentary or comped.